Home
»
Disney
,
Disney Pixar
,
Disney Pixar CARS 3
Disney Pixar CARS: CARS Land Diecast + New Toys
A lot of the CARS merchandise – especially diecasts are already sold out but more are coming and eventually, they'll all be available to mail order from the theme parks or at the store just outside the main gates on both coasts.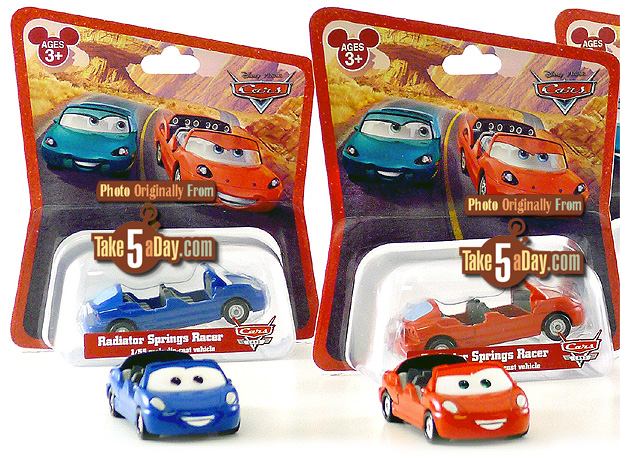 While I have not seen them in person, these are metal diecasts and I will most likely add them to the Expanded Universe CARS …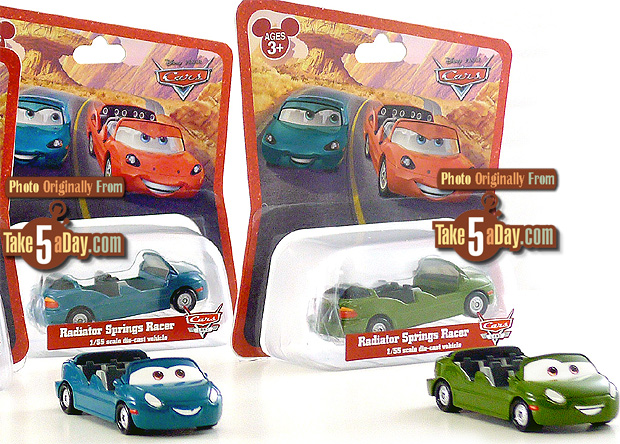 There are 4 colors available … as for size, some great comparison pics from "Nikko." Thanks, Nikko!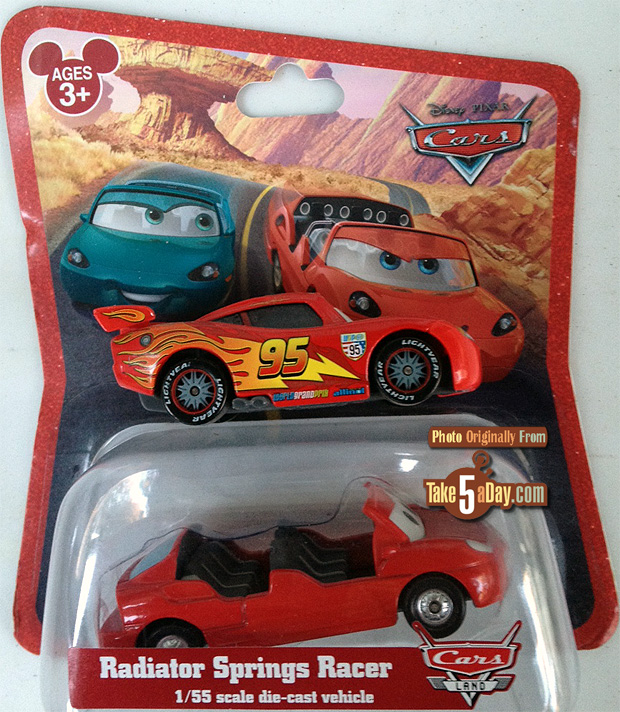 As you can see, they are a skoosh longer than CARS 2 LM and while I can't vouch if the 1:55 scale thing is actually correct (as I have not taken a tape measure to LM), the ride CAR which I have seen in person is about the width and length of the "actual" LM at the parks.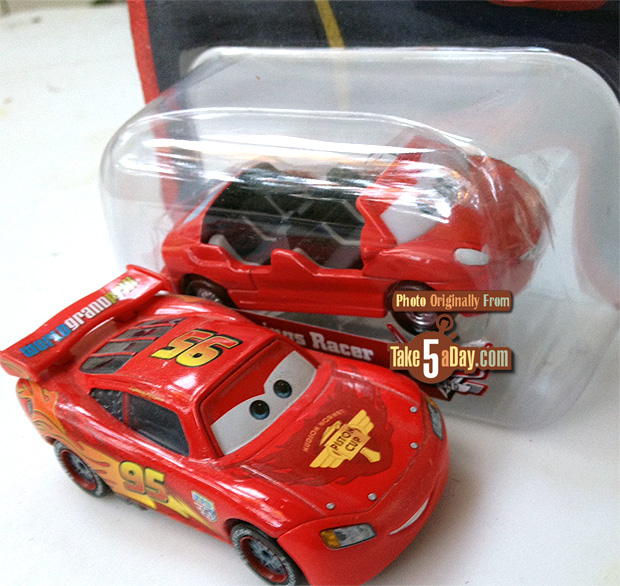 The only other diecast released is the Tractor with ride cart. Unfortunately, it is not to scale …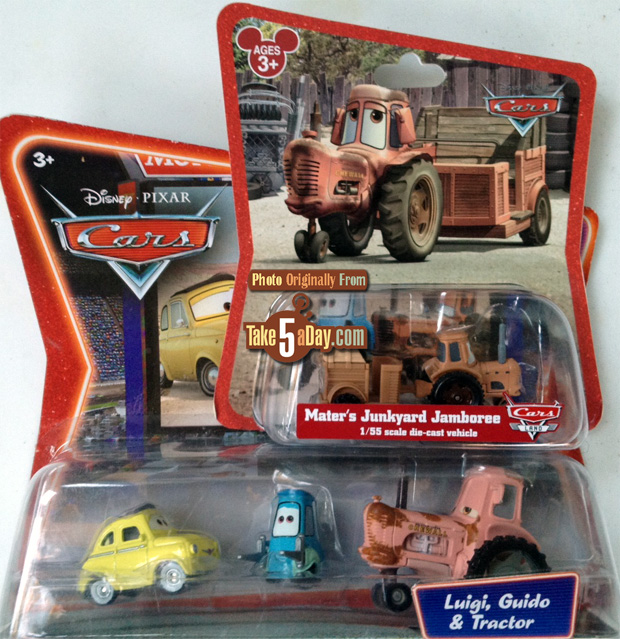 Sure, it says 1:55 but they are going by the theory anything about 3-4″ in length (including the trailer) means it's 1:55 in scale, it's not. Total length of both pieces is 2-1/2 (thanks, LCC-20). The Mattel tractor is about 2.25″ inches so you can do an actual comparison …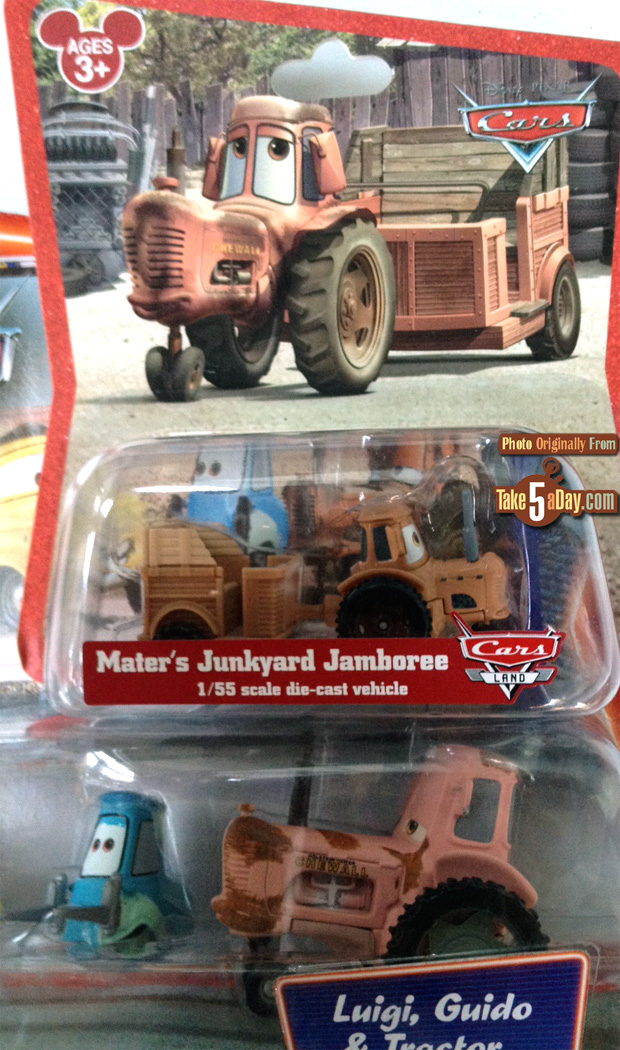 The Disney Store mini-tractor is diecast metal, the cart is plastic.
There is one other item that looks like fun …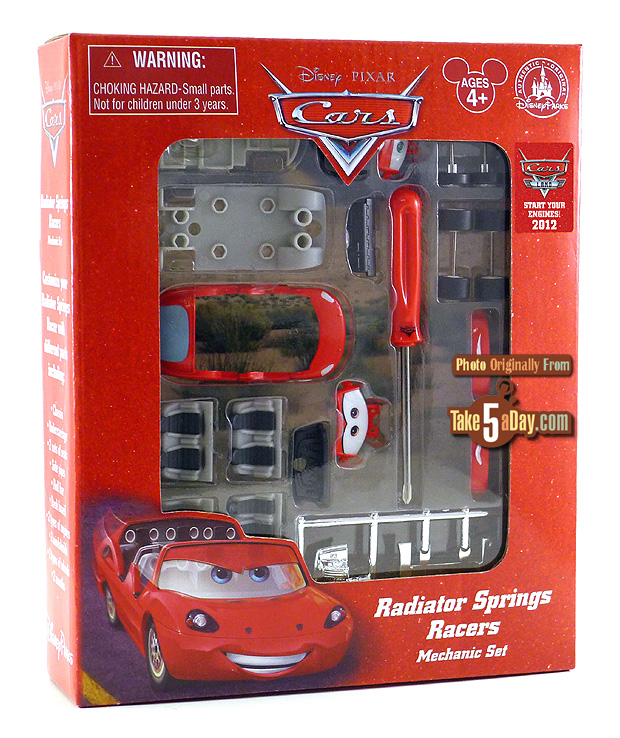 There are some other toys released for CARS Land but no other diecasts (they're plastic). I have no idea how the Luigi toy works – presuming it's based on the ride, my guess is you spin it like a top on a hard surface? There is a Mater Teeth candy version, this one is just plastic.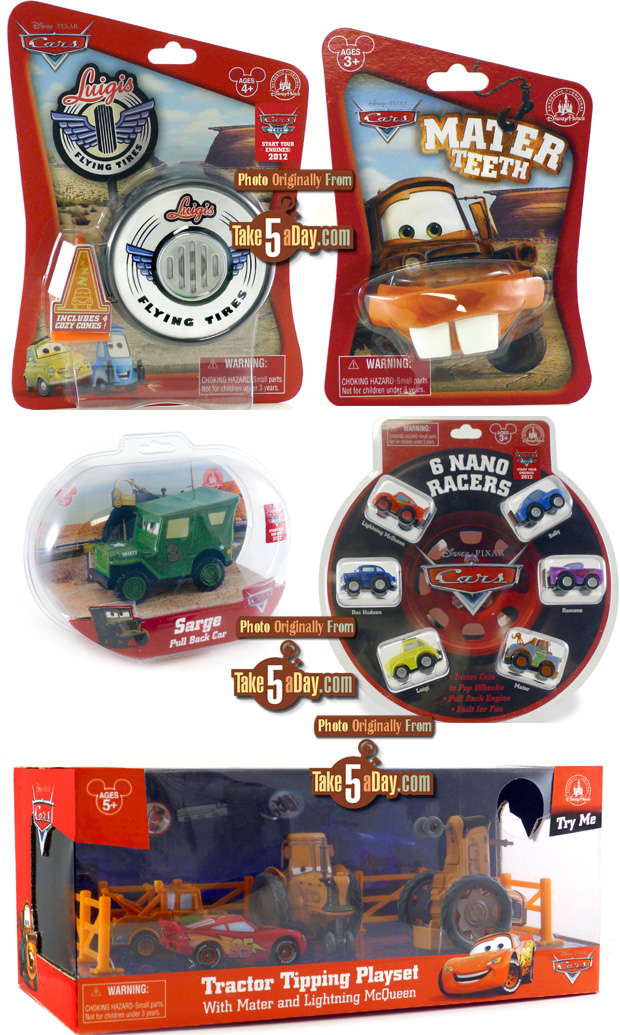 Thanks, Nikko and LCC-20.


metroxing

27 June 2012

Disney, Disney Pixar, Disney Pixar CARS 3


15 Comments