Home
»
Disney Pixar
,
Disney Pixar CARS 3
,
Mattel Disney Pixar Diecast CARS 3
Mattel Disney Pixar CARS Diecast: Radiator Springs 7 Pack – It is What It Is?
This is already available in Australia but it almost, certainly, definitely headed towards the US this Christmas – the Target only Radiator Springs Race Day 7-Pack resplendent in all the error of its ways.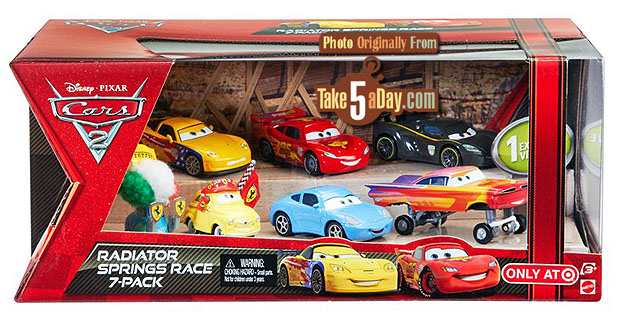 As noted in the previous post … Luigi & Guido are out of place and time as their Ferrari Fan guise is from CARS 1.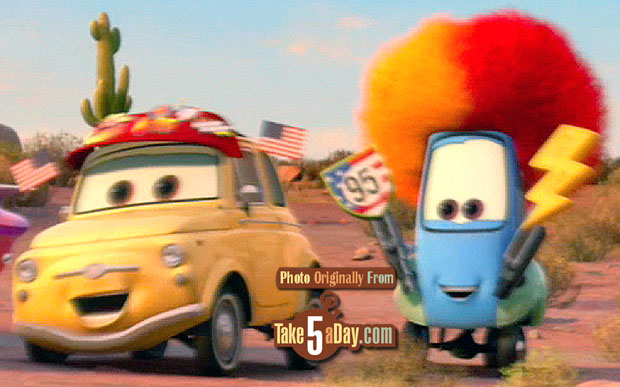 Well, a miracle could happen – they could still fix it but I wouldn't hold my breath …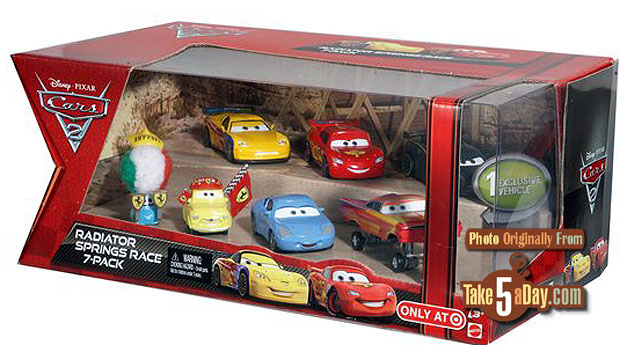 And/or it becomes a Black Friday item so at least it's a good deal …
There is a new 7-pack listed called Tokyo Race Day – the list is incomplete but it won't win many fans with the listing so far … Brent Mustangberger and "Darrell Cartrip with New Expression."
I know you can hardly contain your excitement.
Is Darrell with new expression REALLY the exclusive CAR?*
Er, I hope not. But stay tuned.
But maybe not – maybe David Hobbscapp is the exclusive CAR?
Why?
Because it's musical box sets. The 6-packs have disappeared again so it makes sense that David has moved into this box set.

We can probably guess the other 4 CARS, Lightning, Shu and two other racers?
There was supposed to be an exclusive Gremlin in the other (now disappeared 6-pack) so maybe a Gremlin or more likely Grem?
But who knows, it may be all different again tomorrow.
* In all likelihood, Darrell with new expression refers to CARS 2 Darrell versus CARS 1 Darrell, once they "name" him, they never change the name just as Cruisin' McQueen was called Lightning McQueen (no Fin) on the official lists.

metroxing

1 June 2012

Disney Pixar, Disney Pixar CARS 3, Mattel Disney Pixar Diecast CARS 3


8 Comments