Home
»
Toys
Barbie Photo Fashion Doll That is a Camera and Screen Display
Barbie is moving into the 21st century, The BARBIE Photo Fashion Doll lets you look through the viewfinder in her back, snap a photo and it displays on the front of her shirt!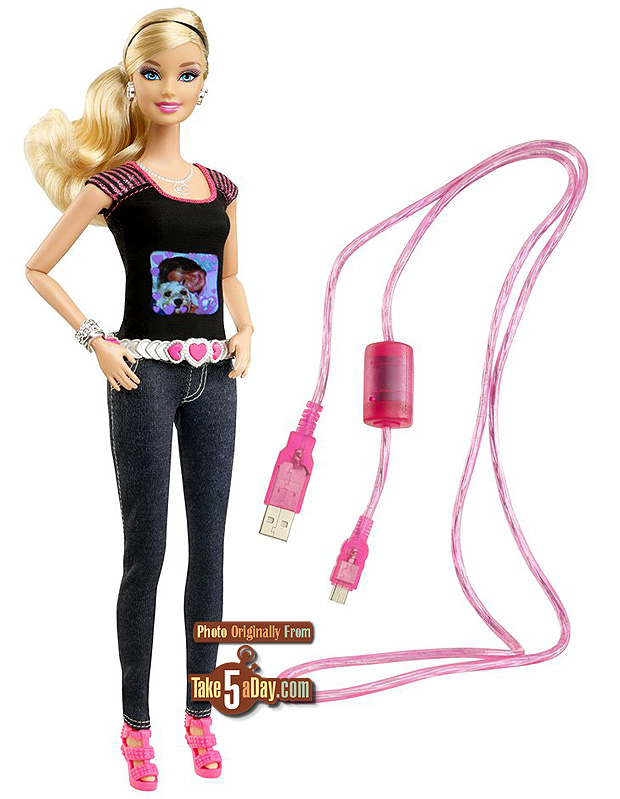 Included is a USB plug so you can download the photos to a phone or computer … the middle button on her belt buckle is the on/off button as well the camera button … the two sides of her buckles lets you select one of 15 "filter effects" like a mini Instagram!
Nice touch … coming in August – @$49.99
There's a nice video of it in action from Toyfair.