Home
»
Food
The "Darth Vador" Burger is on the Dark Side of the Moon
In France, to celebrate the 3rd greatest movie staring Jar jar Binks in 3D, at "Quick", you join the dark side of the burger wars …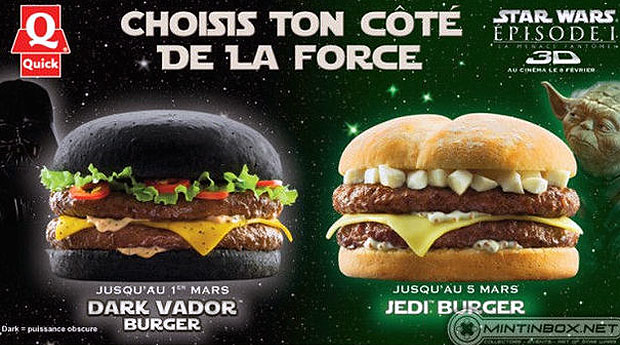 And get a Darth Vador with a black bun … or a Yoda burger … are those pomme frites or Yoda ears? And I'm guessing the cheese is supposed to be green.
Maybe Phantom Menace makes more sense in French. 🙂
I think you have another month so get to France to enjoy these … what's the verdict?
Via L'Express.