Home
»
Disney Pixar
,
Disney Pixar CARS 3
,
Disney Store
Disney Store CARS 2 Diecast: World Grand Prix Racers & Crew Chiefs
These two Disney Store box set will complete the CARS World Cup Grand Prix racers & crew chiefs (except for Rip Clutchgoneski & his crew chief).


(you can click through the above links to see all the CARS in greater detail).
Some of the them have the clear headlamps "ready for the lights & sounds" versions so if you're handy, just unscrew the bottom and sub in your own lights!
These are solid metal CARS* (well, except for the back spoiler) and no worries about plastic face plates – Disney Store CARS are solid one-piece metal.
*Francesco is lighter than the others though – his sides and wings are plastic … though purists can say that is correct as an F1 is as light as possible …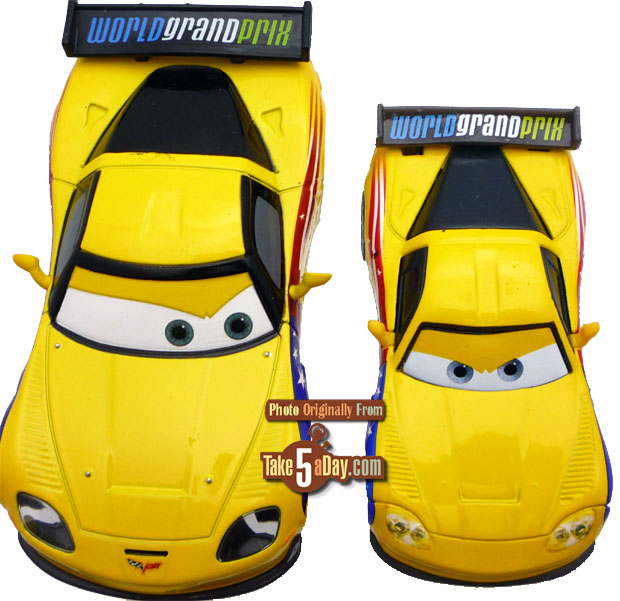 Size comparison to the Mattel 1:55 version …
And the weight is about the size difference you can see – about 55% larger … Jeff Gorvette Disney Store weighs 88.45 grams, Mattel 1:55, 40.24 grams.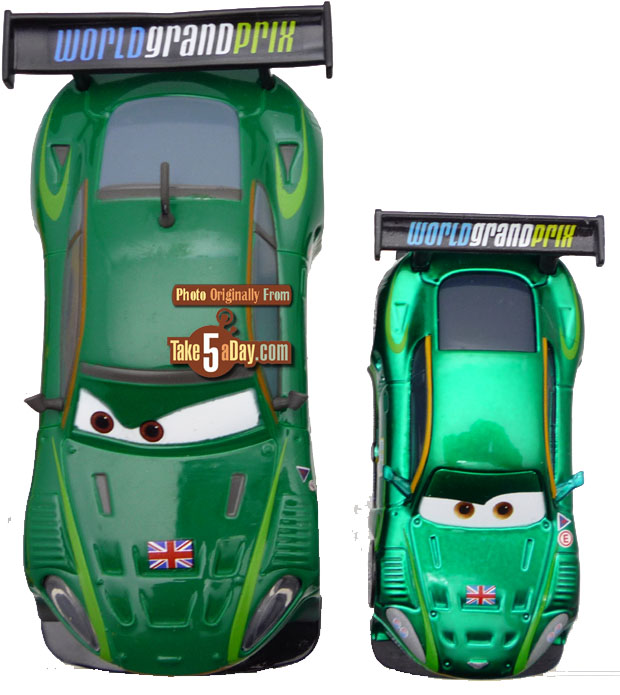 The Crew Chiefs are nice …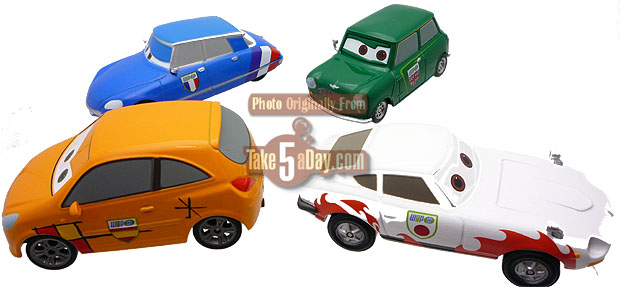 The Opel Seat is probably oversized … I didn't not bother to photograph Mater.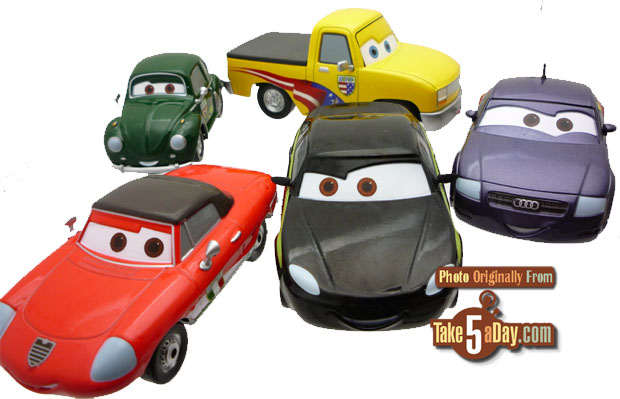 The detailing on Max's crew chief, Otto Bonn (the Audi) is particularly great. John Lassetire is nice and the VW is also great. About the only one that is weak and off base is Francesco crew chief, the Alfa Romeo … it's weirdly rounded and not a great sculpt … (um, put him in the back). 🙂
And they fit on the Race Display Carrying Case. Though the crew chiefs only vaguely fit in the top row.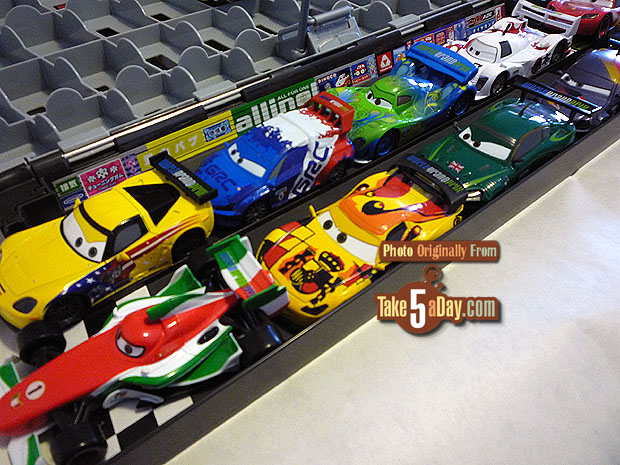 Still on sale at the Disney Store – not as great as of a sale over the holidays but about $60 for both sets for 20 solid metal diecasts is a nice deal … (have your kids do the math. 🙂  ).
They are definitely clearing out some sets – the Disney Store Holy Moley set is down from $59.99 to $14.99. The Acer diecast in a box is $2.99. The nice Ridemakerz Francesco starter set is 55% off to @$22.50 and there's even a Lego set on sale!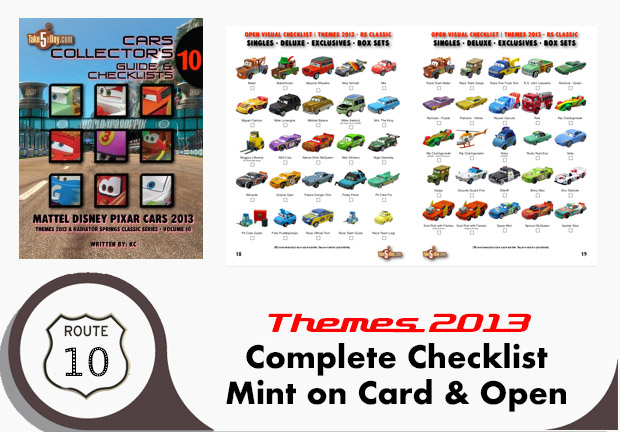 metroxing

31 January 2012

Disney Pixar, Disney Pixar CARS 3, Disney Store


4 Comments