Home
»
Film
,
Gadgets
50th Anniversary James Bond 22-Film Box Set – Pre Order
The 50th anniversary of James Bond … a box set of all 22 films … Coming in late September, early October (the next Bond film – Skyfall opens November 9th, 2012).
Collectible box set featuring all 22 James Bond films on Blu-ray disc in one complete offering for the first time.
Collection includes all 22 James Bond feature films from Dr. No to Quantum of Solace and more than 130 hours of bonus features including never-before-seen content from the Bond archives, and more.
One disc of brand new bonus content approximately one hour in length.
9 titles available on Blu-ray for the first time ever: Goldeneye, Octopussy, The Spy Who Loved Me, You Only Live Twice, The Living Daylights, Tomorrow Never Dies, Diamonds are Forever, A View to a Kill and On Her Majesty's Secret Service.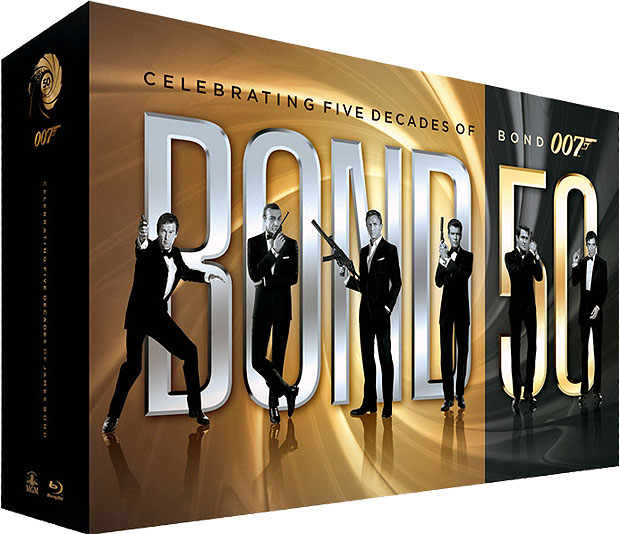 Not a bad deal to own them all on Blu Ray – 22 films For $199 or about $9 a film not including the 130 hours of bonus footage.
Official 50th Anniversary Box Set Trailer (Some Scenes NSFW)
All the Bond cars …
Compilation of Memorable Quotes (Some Scenes NSFW)
Every opening intro & title card 1962-2006
No trailer yet for Bond #23 – Skyfall.