Home
»
Disney Pixar CARS 3
,
Mattel Disney Pixar Diecast CARS 3
Mattel Disney Pixar CARS 2 Diecast: Oversized Update + New 3 Packs
This might shock you but it turns out the info from Mattel on the new oversized-Deluxe cases was correct but not the whole story – they jumped the gun by several cases. So, that case info was correct but it might be 2-3 months before we see that case … so good news, bad news and repeat news …
The Next Case that is actually the next case does contain the Queen & Minion Forklift – Muggsy Liftsome but also has some repeats included everyone's second favorite oversized car, Hydrofoil Finn. So, not bad but not as great as first thought.
The Queen. 1 in the case.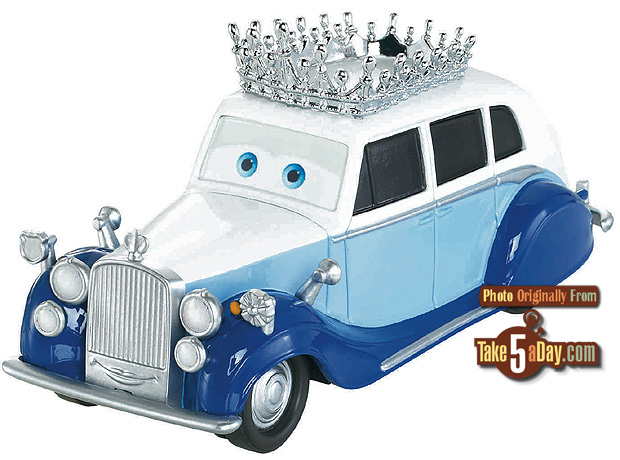 Minion Forklist – Muggsy Liftsome. 1 in the case.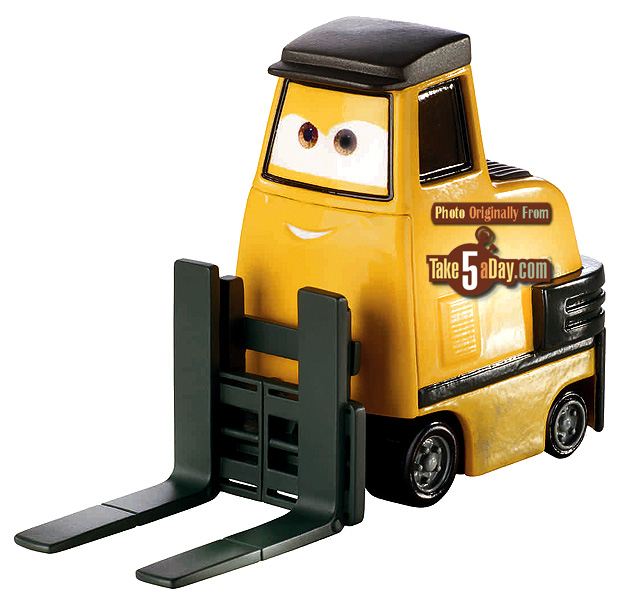 The Pope, 2 in the case …
Kingpin Nobunaga … 1 in the case.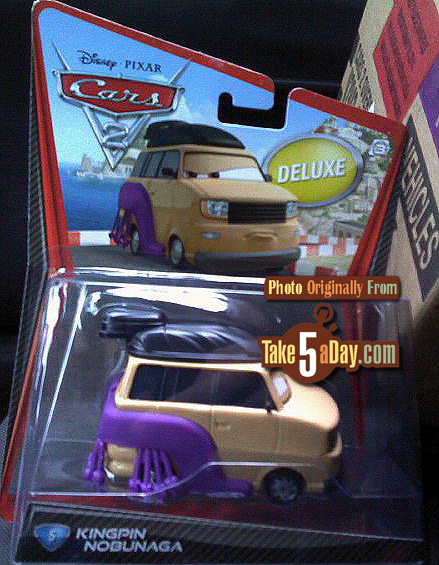 And one Hydrofoil Finn …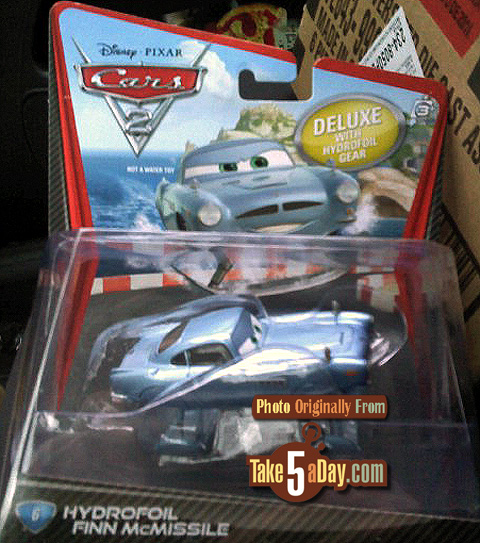 Why only one Minion forklift? Muggsy Liftsome? Because there are 3 new 3-packs also coming, presuming at the same time for the Spring reset … in the next 2-3 weeks?
A three-pack with Muggsy, Professor Z & Grem.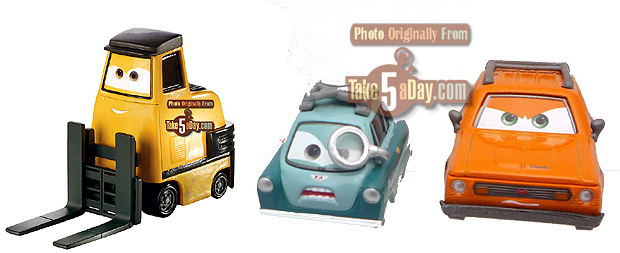 No idea if Professor Z or Grem are variants – so far, the only released 3-packs do not seem to contain variants but unknown going forward.
Funny Car Mater, Holley Shiftwell & Finn McMissile.

Will this 3-pack ship with the one above or later down the line when Funny Car Mater is released in the oversized lineup?
??
Taia Decotura, Lightning & Mater.
Now Taia is definitely not on the oversized Deluxe cases to be released soon so will he make an early appearance or will this be included in a later 3-pack in late summer?
??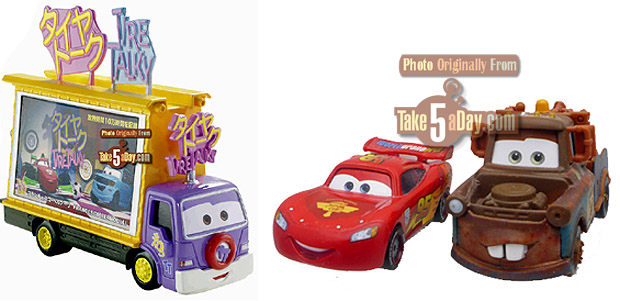 So much for well laid plans.
Will Dragster Mater & Taia be shipped early in 3-packs so if you can't wait, you'll buy it with some CARS you *cough* *cough* probably already have?
Or will they arrive in a 3-pack along with the oversized releases?
Thanks for the updated info, Rob (My 6 Kids) as we welcome his store, Rob's Palace of Disney CARS as an advertiser! So, check out his store. Of course, Rob's been a long time contributor but now we can all shout his name loudly and out loud. Thanks, Rob!
This overall list of Deluxe-Oversized for 2012 is still correct.
(There was one 3-pack announced at for the launch of CARS 2 – a 3-pack with Kingpin Nobunaga, it seems that was never released, did I miss it? Anyone see it?)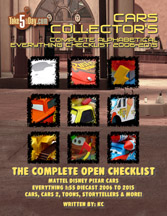 metroxing

17 January 2012

Disney Pixar CARS 3, Mattel Disney Pixar Diecast CARS 3


24 Comments