Home
»
History
The Twenty Best Selling Children's Book of All Time
You get no wizard points for naming the Top 7 unless you name them in order of sales … and Dr. Seuss might be cheated out of some royalties … I find it hard to believe that the sales of Green Eggs and Ham or Cat in the Hat are not in the billions or has everyone been passing along the same book like fruitcake?
Via HowStuffWorks – but warning – slideshow view only. And technically Best 22 of all time as they counted ties.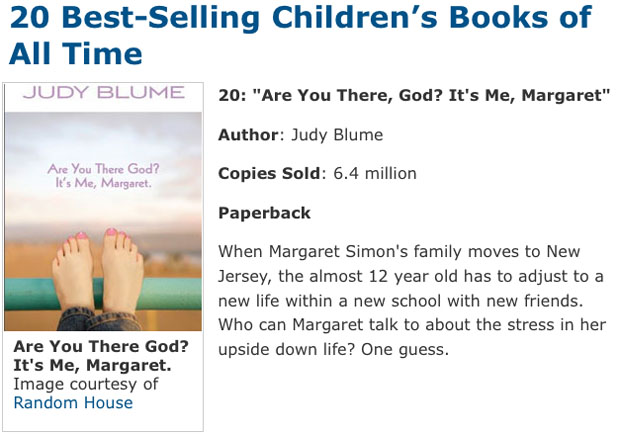 If you don't want to click 19 times to see the list, here is #1 to #22 in rank order on our Amazon eStore page (plus ones hard to believe not in the top 20).
And while I can see that these might not have outsold HP – but out sold by Tootle? Here are many that I cannot believe are not in the Top 20 … as it seems EVERY toddler/kid has a copy of these!
And some of my personal favs not already on the other pages …
What do you think?