Home
»
History
,
TV
If You're Looking For a 1969 Dodge Charger – It's Bright Orange
If you missed out on the Barry Diesel proto auction, here's your chance to own a larger 1:1 scale CAR …It's an actual General Lee from the TV series.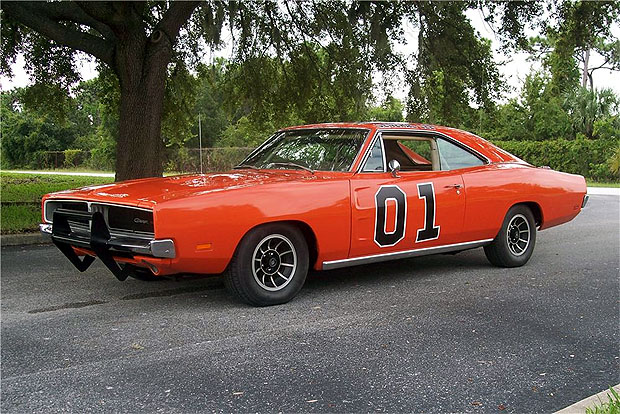 Since it's Barrett-Jackson, you know it's not just some random orange painted Charger. Details below. You can flash the QR code to go to the website.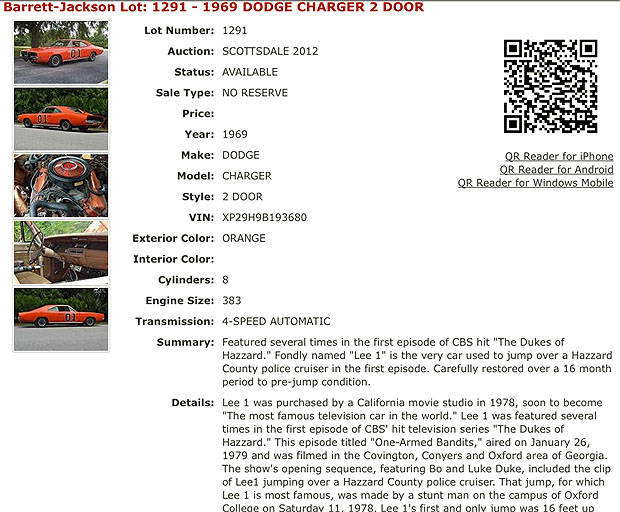 Or if by some small chance, you're not the winning bidder and want to build your own, this place will sell you a kit (you provide the 1969 Dodge Charger).