Home
»
Retail
,
Toys
Amazon Launches Yoyo.com
Amazon has launched a toy site called Yoyo.com.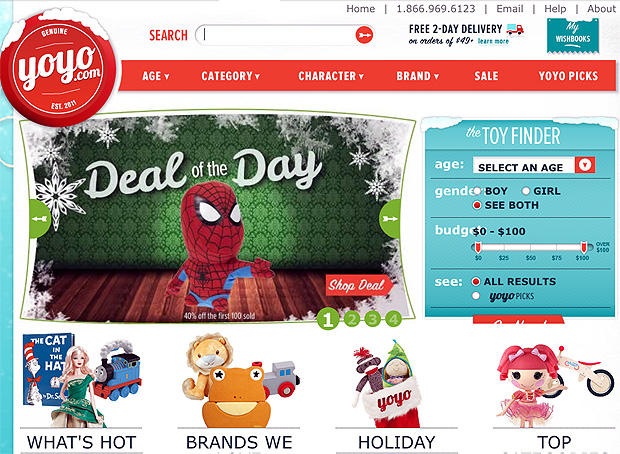 The deal of the day is nice – you get 40% off the regular pricing.
The Mattel CARS section is pretty much non-existent – no surprise as Mattel hasn't really shipped much lately … the Starwars section looks decent.
For just toy buying, there's no particular reason to shop at Yoyo.com – but if you are also buying from Diapers.com or the pet section,Wag.com – then you can combine shipping from all the sites and get free shipping for $49 total purchasing. Just click on tab for each store – everything you buy is added to one cart.