Home
»
Film
'Top Cat' a Hit! (Still!) In Mexico …
Believe it or not, the old Hanna-Barbera cartoon TOP CAT is not only still on-going but a recent movie is a big hit!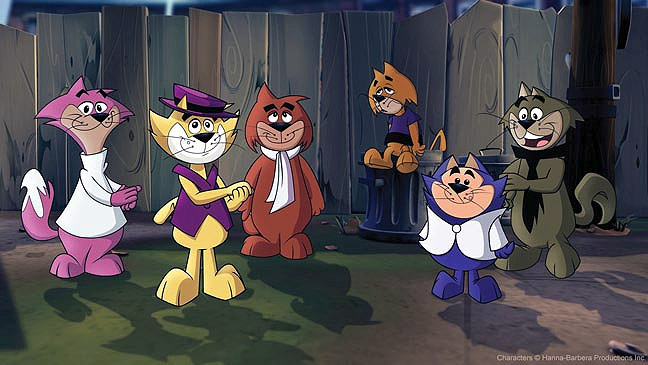 "The animated film Don Gato y su Pandilla (Top Cat) has broken an opening weekend box office record for a Mexican production.
Based on the Hanna-Barbera cartoon series, the film version of Top Cat grossed nearly $3.2 million and it outperformed all Hollywood releases here, including Rise of the Planet of the Apes and Friends with Benefits. Warner Bros. bowed Top Cat on 1,000-plus screens here in 2D and 3D.
Produced by Mexico's Anima Estudios and Argentina's Illusion Studios, two of Latin America's leading animation houses, the film was expected to open strong in Mexico, where Top Cat and his feline sidekicks have always enjoyed wide popularity."
Via the Hollywood Reporter & Box Office Mojo.
And another poster quiz …