Home
»
Disney Pixar
,
Mattel Disney Pixar CARS
Mattel Disney Pixar Diecast CARS: Christmas CARS 2011
Looks like it's Christmas stocking season at toys R Us already …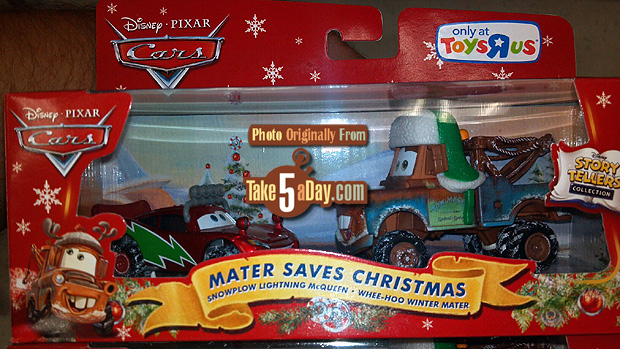 Thanks for the pic, Mariela P!
This is the first ever release of Snowplow Lightning McQueen paired with Whee-Hoo (Snow Cap) Mater together.
Last year Whee Hoo Mater was available in the Santa CAR 3-pack AND as a single.Whee-Hoo Mater does not appear to be available as a single … speaking of singles, David V./Mathilde sends along pics of what they will look like.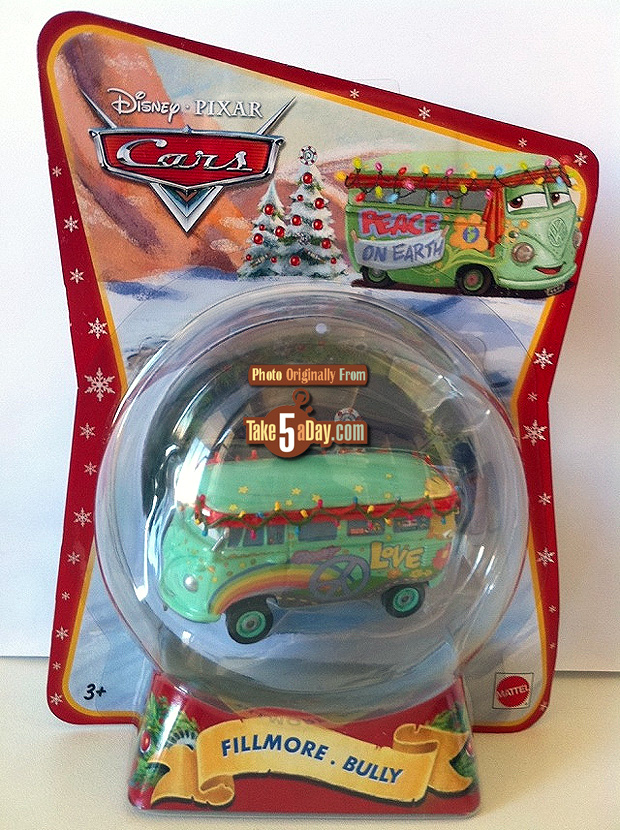 This is the first release of (Christmas Lights) Fillmore as a single.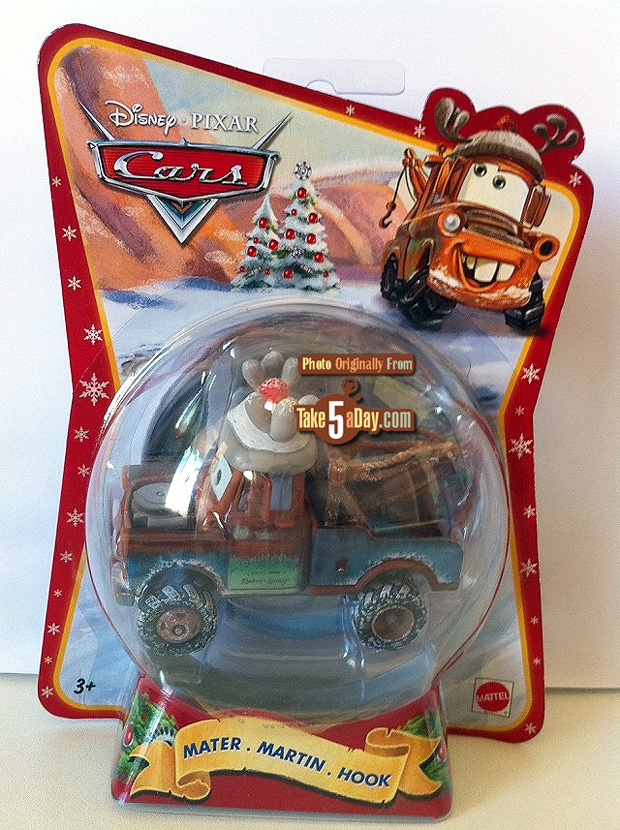 Reindeer Mater was last available in 2010 as part of a box set. So, not only is he returning but it's the first ever release as a single.
These are of course, EU packaging but the US ones should look exactly the same on the front except for the multiple languages.
Presumably, they are all TRU exclusives but it's hard to tell at this point but it seems a safe guess.
The other releases are repeats – see our last post for pics of Christmas Cruiser Ramone, Holiday Doc Hudson & Holiday Hotshot Lightning McQueen.
So, missing for 2011: Snow Day Sally, Holiday Spirit Sheriff (both black & greenish), Guido (with present), Luigi (with hat) & Santa CAR.
Perhaps another box set?
Merry Christmas … already?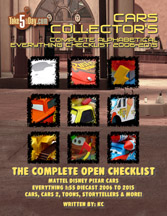 metroxing

30 September 2011

Disney Pixar, Mattel Disney Pixar CARS


19 Comments