Home
»
Internet
Leaning Tower of Pisa: Restored … Still Leaning
Leaning Tower of Pisa … back to its original white marble …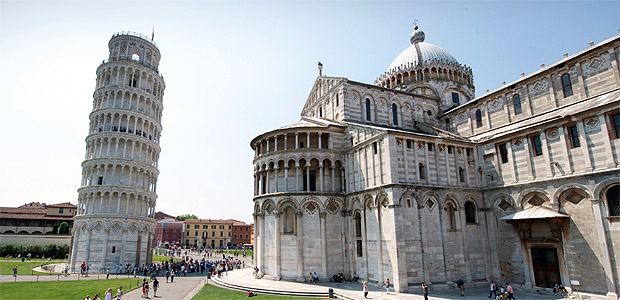 "Restorers injected chemicals into the marble to strengthen it. Then they cleaned the surface with water sprays, solvents and even lasers for delicate spots."
Apparently it will hold at 3.99 degrees for 200 years so relax, you can move it further down your bucket list.
Read more at TheWorld.org or at Wikipedia.
Or visit a bunch of other leaning towers all over the world – who knew? And you just wanted to go to the Bahamas.