Home
»
Disney Pixar CARS 3
,
Mattel Disney Pixar Diecast CARS 3
Mattel Disney Pixar CARS 2: Disney D23 Exclusive Submarine Finn McMissile
D23 is Disney's own "fan expo." It's August 19-21 at the Anaheim Convention Center. John Lasseter & Pixar will present on Saturday, I think.
This year, they are offering a Toy Story item (Woody) and for CARS 2, Submarine Finn McMissile.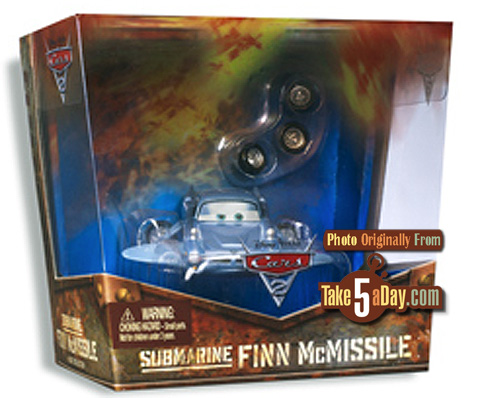 This, of course is a scene from early in the movie where Finn drops in the ocean & releases his tires. You get three "floating' tires …
Finn is also Double Ransburg- metallic paint.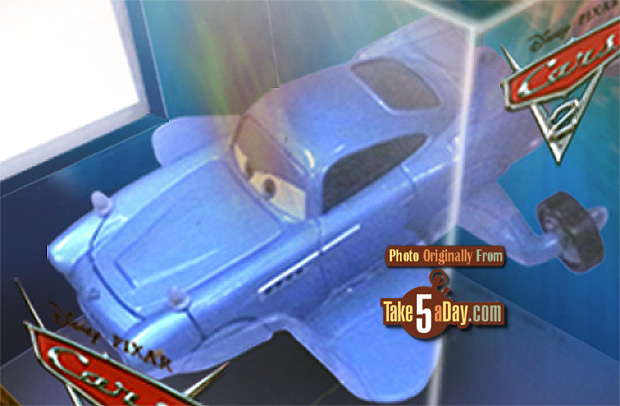 MattyCollector.com will offer a pre-sale but THEY WILL NOT SHIP IT.
You can ONLY pick it up at D23.
Repeat – You can preorder but ONLY for pickup at D23.
Available for pre-order at MattyCollector.com from 8/8/11 9 a.m. PT through 8/12/11 11:59 p.m. PT, while supplies last. There are no refunds and pre-orders must be picked-up at D23 Expo. Limit 6.
# Your credit card will be charged and a confirmation email voucher will be sent.
# Bring a printout of your email voucher, the credit card you used for the transaction and your identification to the Mattel booth in the Disney Living Pavilion.
# Pick up your product between open of show Friday 8/19/11 and close of show Sunday 8/21/11.
# Products cannot be shipped. This option is for pick-up at the D23 Expo only.
# All sales are final. There are NO REFUNDS so please be sure you can personally pick up your purchase(s) at D23 Expo no later than close of show.
You can check our previous post when there was discount D23 Expo tickets. (You can join the D23 Club but you do not need to join D23 to buy D23 Expo tickets).
So, who's making a list?
Join the Forum discussion on this post


metroxing

2 August 2011

Disney Pixar CARS 3, Mattel Disney Pixar Diecast CARS 3


53 Comments