Home
»
Disney Pixar CARS 3
,
Mattel Disney Pixar Diecast CARS 3
Mattel Disney Pixar CARS 2 Diecast: Blessed It Are the CARS Collector – The Popemobile Miracle
Holy See, Il Papa CAR!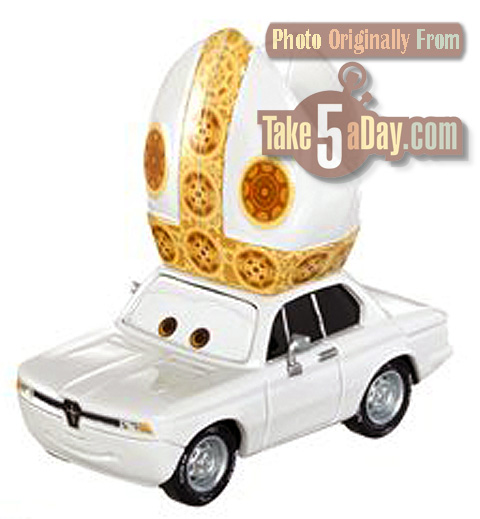 Of course, he cannot see all of his diecast flock without a little help …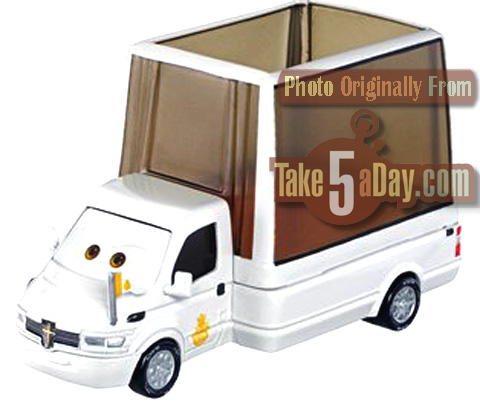 The Pope & Popemobile coming separately to the DELUXE (oversized) lineup very soon. Thanks for the nice pics, SlicePie.
But a major ecumenical question has been pressing on our brain … no, not the one about the Pope CAR being the woods with the bear … no, does the Pope actually fit into the Popemobile?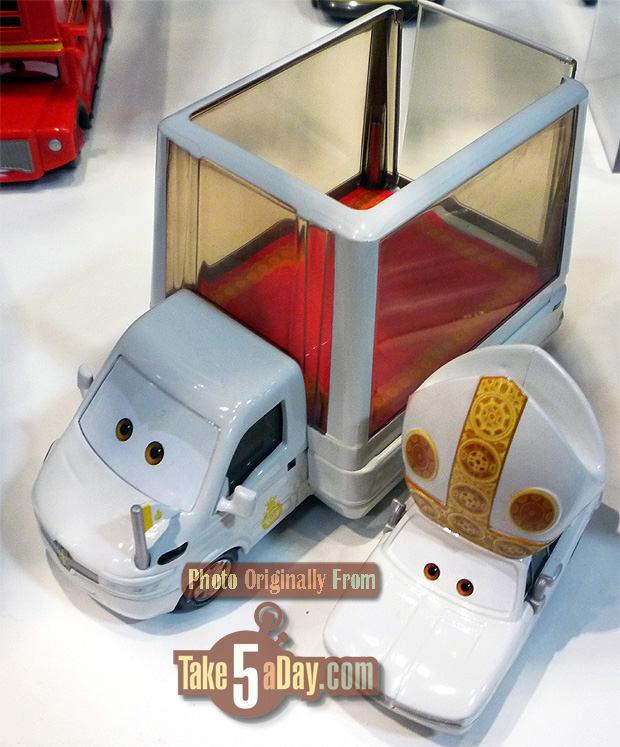 "Luca, it is a beautiful CARS cabinet here in San Di-ago, we should go for a drive!"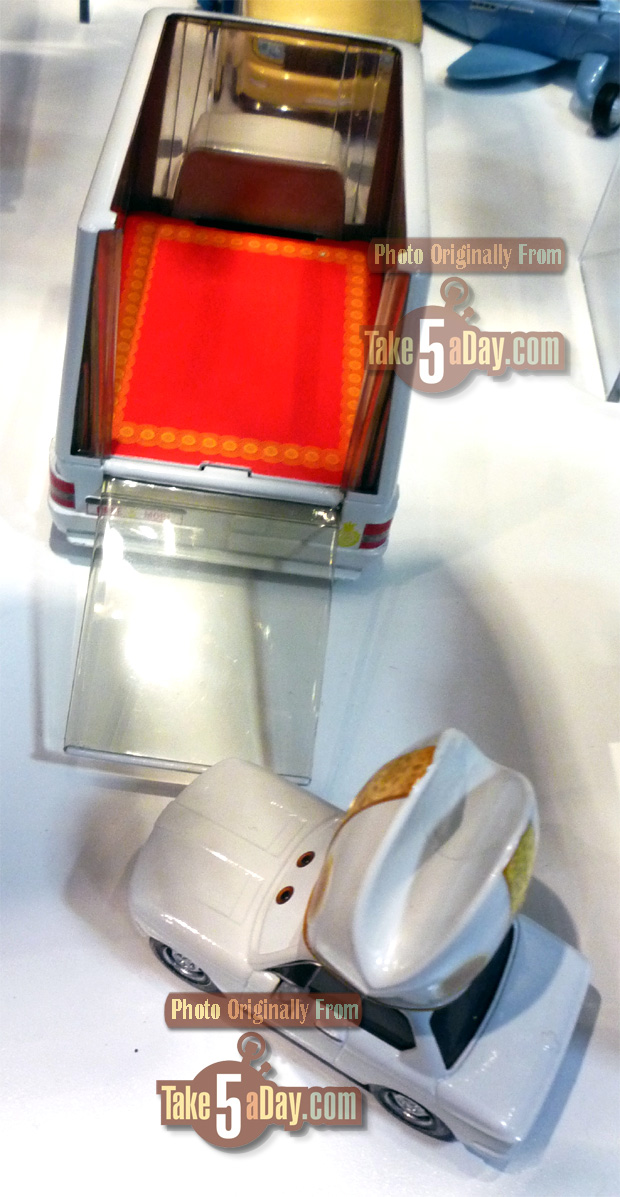 What? You were expecting me to hop in, of course, there is a ramp …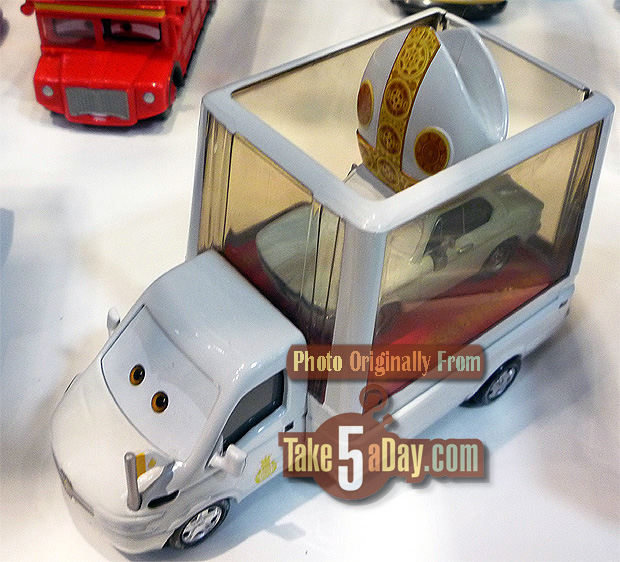 Of course I fit! You think the Pope doesn't know to measure twice and build once?
You pagan doubter!
For that, you must do penance by helping the poor and buy your CARS only at CVS. And only on bended cards.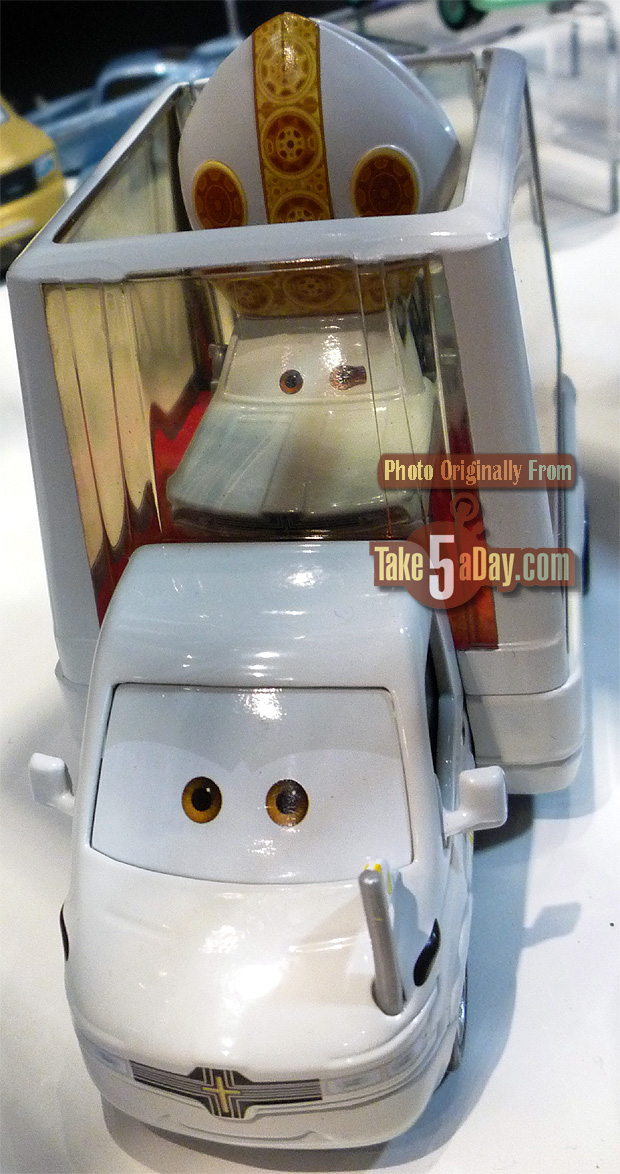 Please reverse, meep-meep … Il Papa coming through.
Please think of the poor children – no hoarding of the oversized lineup.


metroxing

25 July 2011

Disney Pixar CARS 3, Mattel Disney Pixar Diecast CARS 3


47 Comments