Home
»
Disney Pixar
,
Disney Pixar CARS 3
Disney Pixar CARS 2: Blu Ray DVD + John Lassetire Version Pre-Order
Yes, the pre-order is already up at Amazon.
And the MASSIVE Director's Edition 8-DISC set also comes with a diecast, "John Lassetire."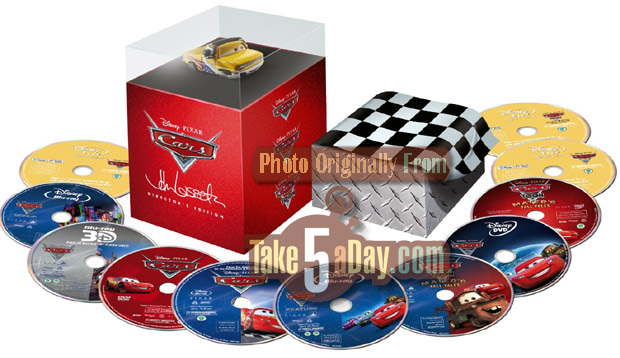 Technically, you get 11 discs as you get 3 discs that launch the process to download the digital copies of CARS, CARS 2 & Mater Tall Tales Toons.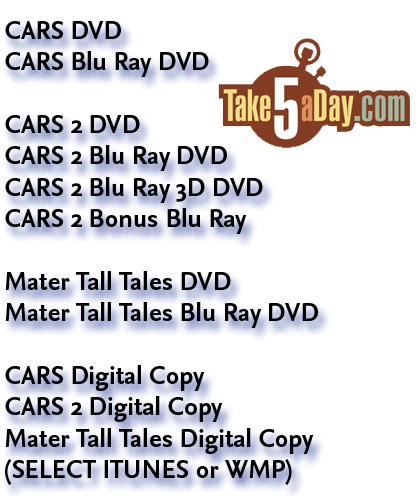 And of course you get a diecast, John Lassetire, Jeff Gorvette's Crew Chief …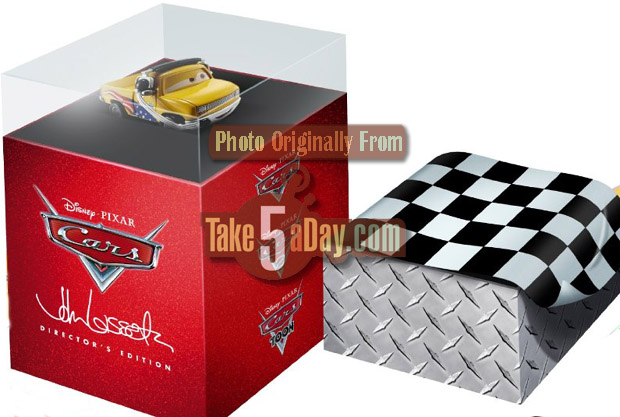 (the silver box is the 11-disc holder).
Now, John Lassetire is scheduled as a Kmart Crew Chief 2-pack to arrive "soon." (it's scheduled to arrive way before the DVD Box Set but of course, scheduled and a certain blue-colored retailer may not exactly mean what it says).
Some adults may want to utter an adult phrase here – quietly and away from the kids …  🙄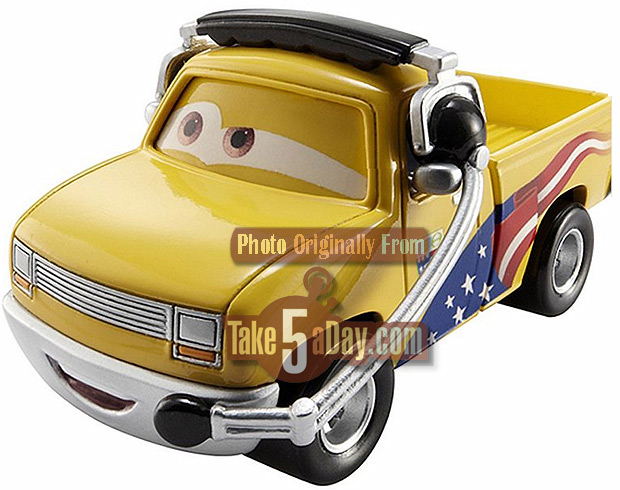 This John Lassetire above is purportedly the one from the 2-pack and you'll notice that John is looking to his right … while the DVD Box Set one has him looking to the left.
Now, it may not mean anything as the Box set one might actually just be a CGI illustration placeholder but if he is looking to the left, that would make it an "exclusive vehicle!" plus they might make him metallic/Ransburg? Rubber tires? No official word yet but it seems likely he will be "different." Whether that's worth it to you or not is hard to say.
The CARS 2 DVD/Blu Ray's will be offered separately without a diecast (see below) if you don't want to rebuy the CARS 1 discs and/or the Mater Tall Tales discs.
There is no official release date set but it seems likely to be November 1, 2011.
Amazon will sell it to you at a lower price if they lower the price before it ships so if you want the box set, you might want to pre-order it – with Amazon, you pretty much have until the first week in November to cancel it with one click.
The coupon is just below the ordering info.
If you just want the CARS 2 Blu Ray DVD – the 5 pack comes with: CARS 2 DVD, CARS 2 Blu Ray DVD, CARS 2 Blu Ray 3D DVD (requires a 3D TV), CARS 2 Bonus Disc in Blu Ray and the Digital Copy trigger disc.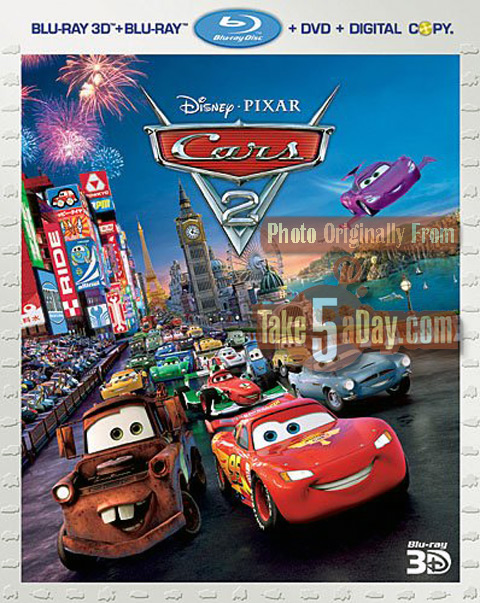 There is also the regular Blu Ray + DVD 2-disc set … I guess there's no bonus material or the bonus material is not in Blu Ray format?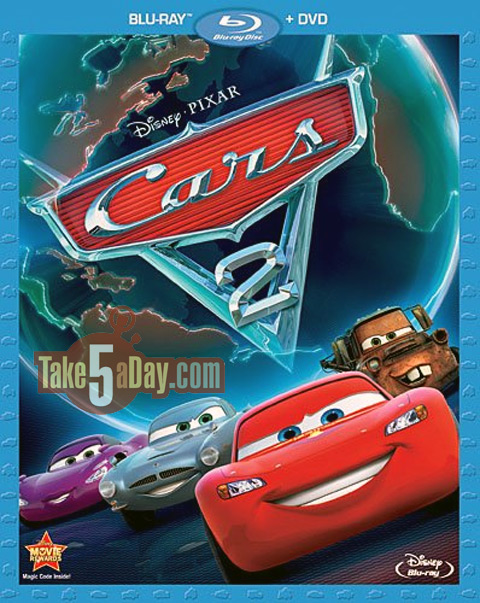 metroxing

17 July 2011

Disney Pixar, Disney Pixar CARS 3


29 Comments