Home
»
Disney Pixar CARS 3
,
Mattel Disney Pixar Diecast CARS 3
Mattel Disney Pixar Diecast CARS 2: Stunt Ramp Getaway Setup
"Beau M' and son sends along open pics and says THUMBS UP!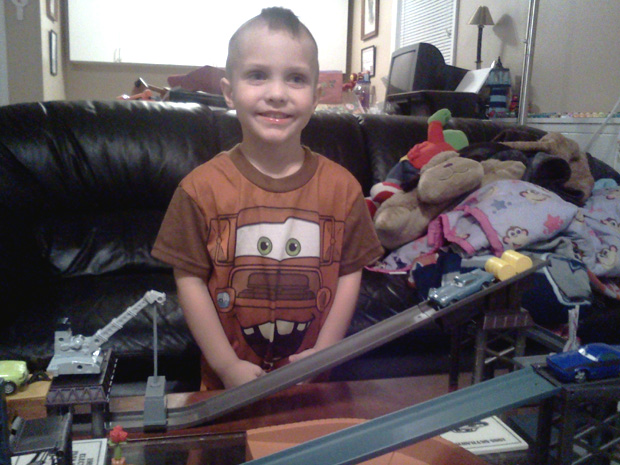 All set up & ready to go … or GET 'ER DONE!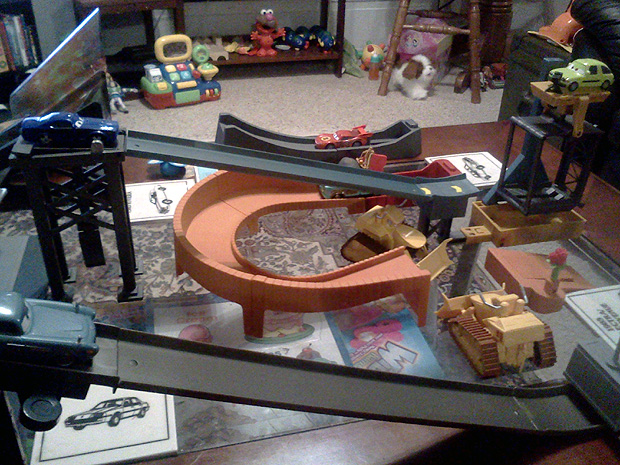 "My son loves this playset.  He doesn't like that Acer doesn't roll, but that seems to be his only complaint.  Very easy to make sure Rod gets away.  I was hoping to put it next to Barrel Blowout and have Rod race Finn but they are set at different inclines so Finn goes faster each time.  Oh well, no more room on this table until Christmas."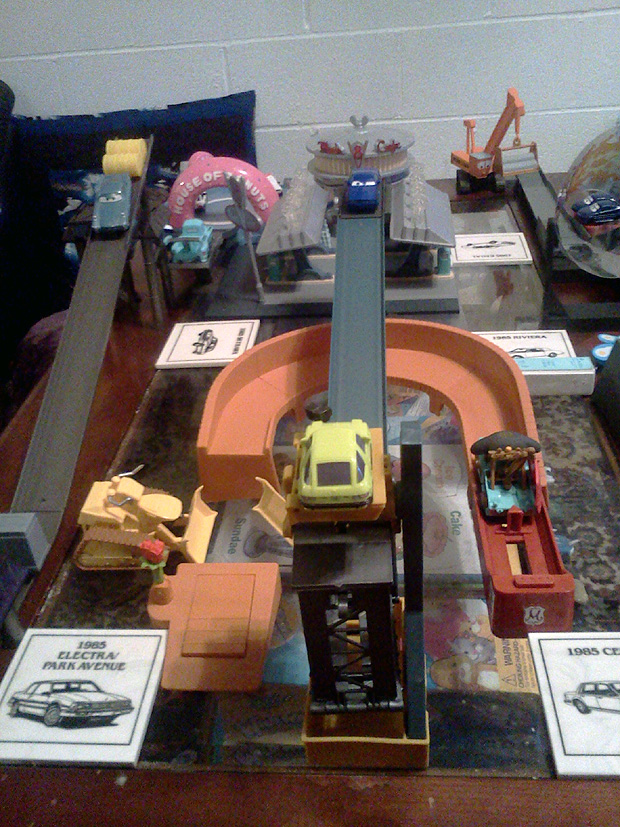 Yea, time for more table. 🙂
Hummm, donut playset …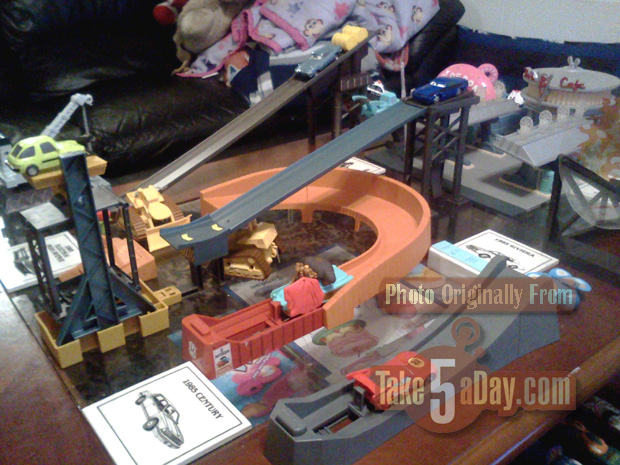 A new playset has been announced – no photos yet but you can probably guess what it might look like, it's called "CARS 2 Photo Finish Raceway Track Set."
The Tokyo race was the photo finish so my guess it's set in Tokyo.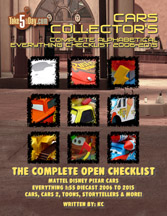 metroxing

17 July 2011

Disney Pixar CARS 3, Mattel Disney Pixar Diecast CARS 3


4 Comments