Home
»
Disney Pixar
,
Disney Pixar CARS 3
Disney Pixar CARS 2: Juan Pablo Montoya CARS 2 Paint Scheme
NASCAR driver – Juan Pablo Montoya will drive a special CARS 2 paint scheme car at the Michigan race on June 19, 2011.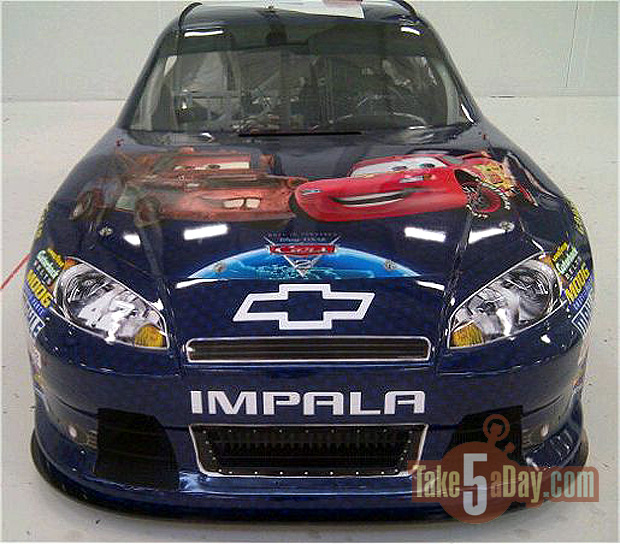 Via Earnhardt Ganassi racing Twitter.
And the Press Release:
Cars 2 Paint Scheme: Montoya will be sporting the colors of Disney/Pixar's newest movie Cars 2 this weekend. Cars 2 is about the racecar Lightning McQueen and tow truck Mater as they embark on a journey to Europe, Japan and London to compete in the first World Grand Prix to determine the world's fastest car. Cars 2 will hit movie theaters next Friday, June 24th. Look for exclusive Cars 2 toys in Target this month.
The entire scheme will look something like this …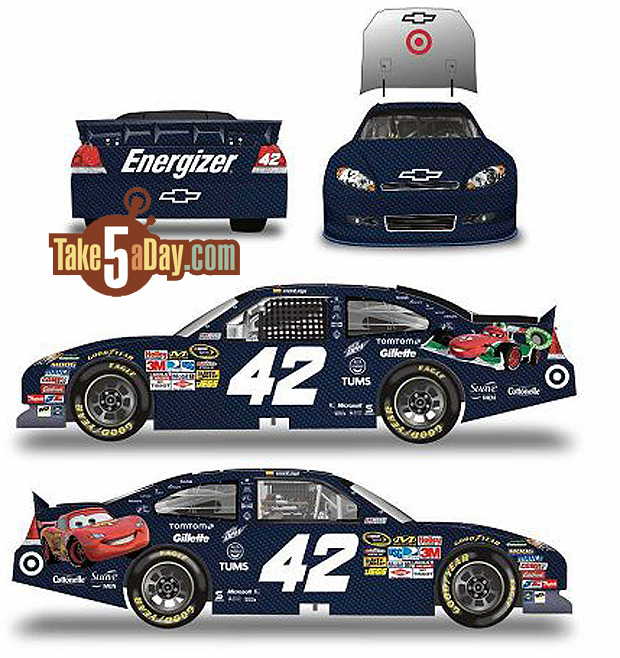 Another interesting photo from Montoya's FaceBook page …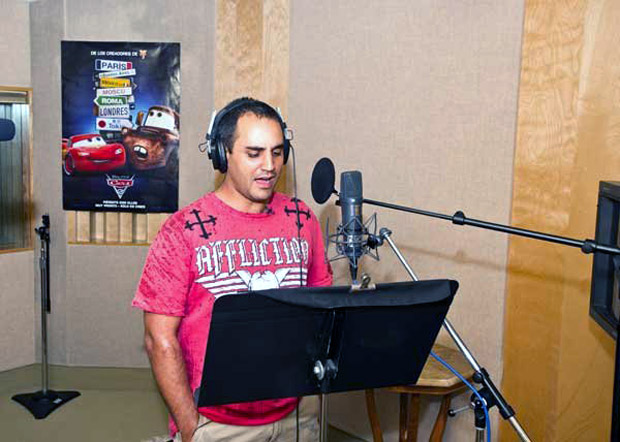 with this caption underneath …
"El piloto de carreras colombiano Juan Pablo Montoya, se pone en la piel de uno de los autos de carrera más poderosos de la competencia internacional. Siendo uno de los competidores más respetados del Gran Prix Mundial, este nuevo auto VIP resulta una legítima amenaza para "El Rayo" McQueen."
Which Google Translate says is this …
"The racing driver Juan Pablo Montoya gets into the skin of one of the most powerful racing cars in international competition. Being one of the most respected competitors in the Grand Prix, this new car is a legitimate threat VIP for "The Lightning" McQueen. "
…But they seem to have left out colombiano for Columbian so what else is Google not translating correctly? Little help!
So, I guess in Latin American markets, he will be Jeff Gorvette? 🙂 Max Schnell? Or Raoul Caroule? I'm guessing it will be as one of the race CARS with fewer lines …
His NASCAR store doesn't show anything yet but NASCAR diecast collectors, give us a shout when the diecast version of his Michigan paint scheme comes out!
And from 2006 at Jayski.com, the mythical #96 (scroll down).
Thanks for the heads up, "Brandon M."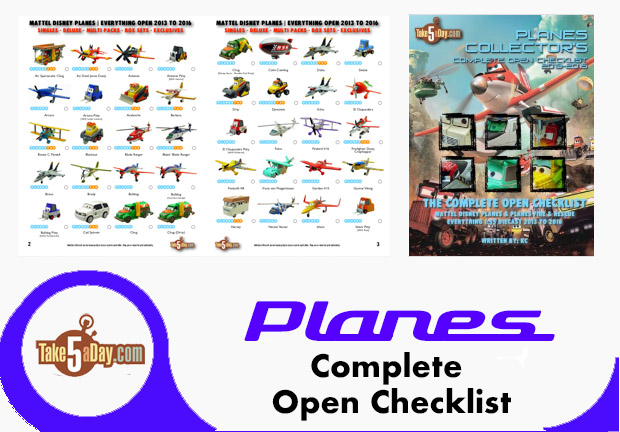 metroxing

16 June 2011

Disney Pixar, Disney Pixar CARS 3


7 Comments