Home
»
check list
,
Checklist
,
Disney Pixar
,
Disney Pixar CARS 3
,
Mattel Disney Pixar Diecast CARS 3
Mattel Disney Pixar Diecast CARS: More No Diecut Variant Diecast Singles CARS & Cards
"Jestrjef" once again found more of the no diecut singles cards.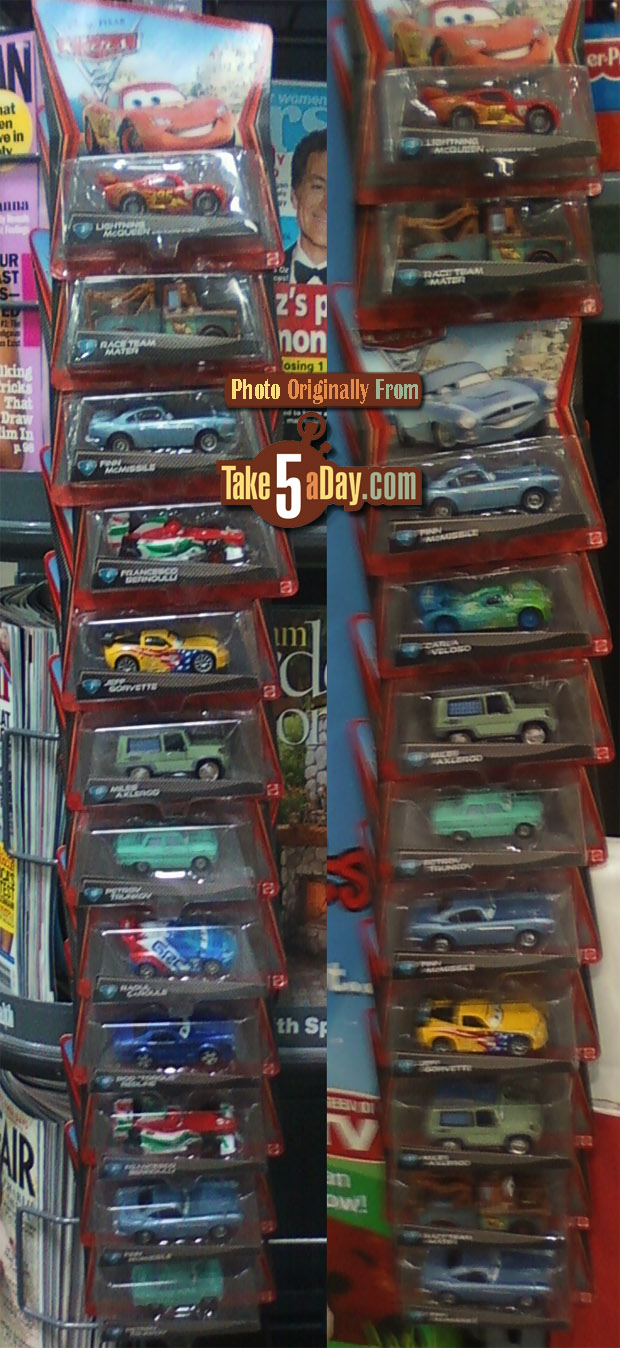 This is the "normal" singles cardback …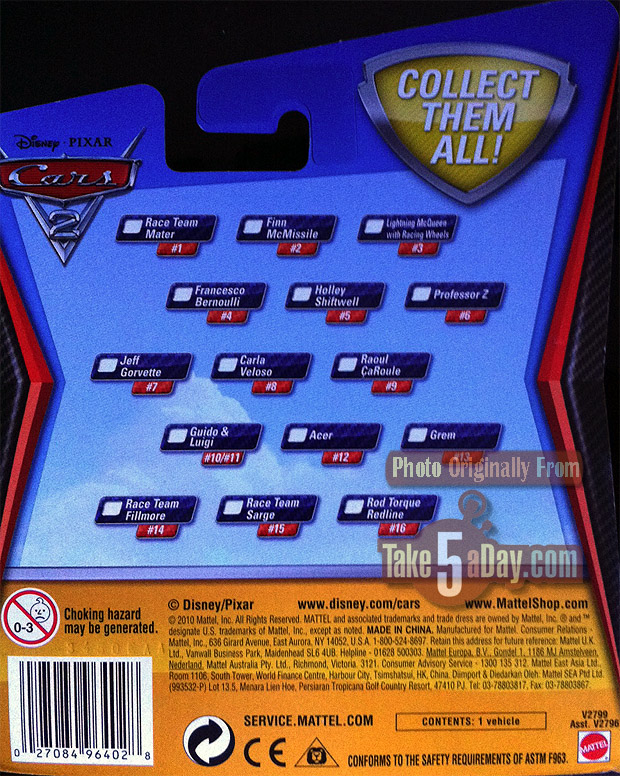 Most cards (and cars) of the first wave produced towards the end of 2010. Here is the so-far only available in the US at BJ Warehouse "no diecut" cards.
The 'no diecut' refers to the diecut L-shape cut into the card to act as the peg holder.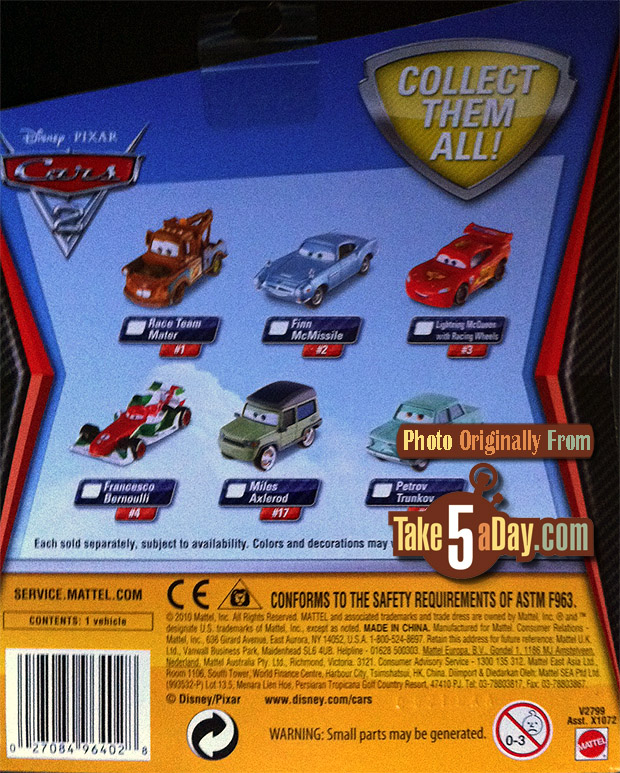 All of the cards and CARS produced around early April so fairly fast turnaround to get them to the US. The feature photos of CARS on the back. Since some of the CARS may not have been finalized last year, it was safer just to go with names. It seems likely the next wave of US mainline releases will get the photo treatment.
There are a couple interesting inclusions and exclusions. It definitely leans more towards an English international card in terms of its information – no offer of the Mattel eStore, Shop.Mattel and higher position of international "warnings."
So, is this cardback for Australia and NE also? And the UK also (in additional to the EU cards?)
The UPC and product codes are the same but the master codes are different – which makes sense since these are not called "CARS 2 CHARACTER CARS."
The big difference is of course, the regular mainline singles releases in the US have an L hook reinforced with a piece of plastic on the cardback to maintain it's shape and rigidity on pegs.
These have a flimsy hanging peg of very thin plastic with a round hole to hang on a strip. It is odd as while supermarkets and other large discounters like strip pegs to get in extra merchandiscing, they are usually for lightweight low margin items like ballons or gum or impulse items that you may have forgotten but CARS seems like an odd choice but perhaps Mattel wanted to make sure the ice cream pushcart guy could hang & offer cotton candy and Disney Pixar CARS 2 on his route also?
So, JestrJef found 3 more – Raoul Caroule, Rod Torque & Jeff Gorvette.
So, the singles checklist has been updated (plus short card Rod Torque) has been found also.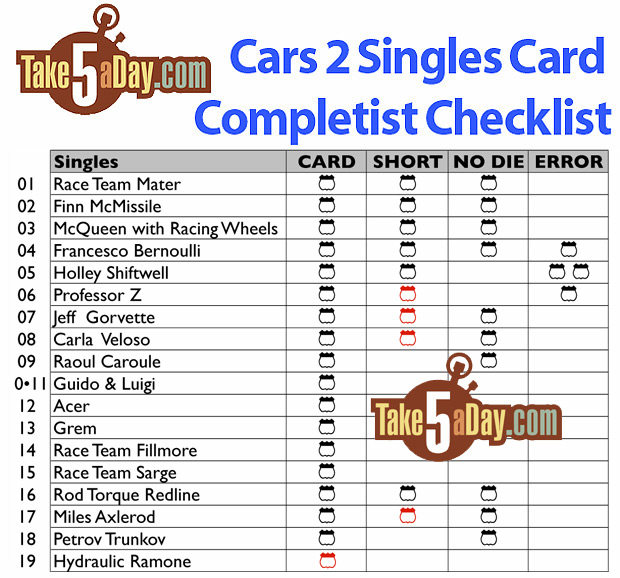 Thanks JestrJef for the card-spotting!
BTW, the error cards consist of three cardbacks where the #15 is assigned to both Race Team Sarge & Rod Torque Redline.
In addition, there is an additional Holley Shiftwell without the error numbering and the wheel rims installed backwards.
If none of this makes sense, either collect them all and sort it out later or collect by name only. 🙂
You can view the first post here.


metroxing

6 June 2011

check list, Checklist, Disney Pixar, Disney Pixar CARS 3, Mattel Disney Pixar Diecast CARS 3


11 Comments