Home
»
Disney Pixar CARS 3
,
Mattel Disney Pixar Diecast CARS 3
Mattel Disney Pixar CARS 2: Everett the Plane – First Class Ride
Everett the Plane (RC Plane) is very cool.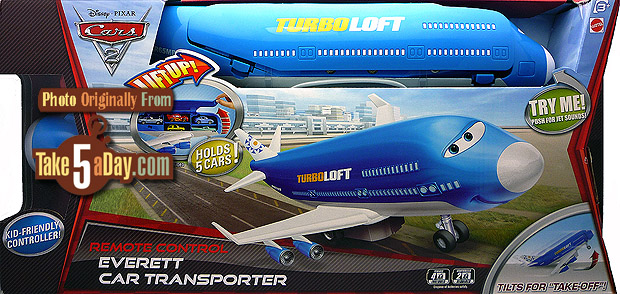 If only it were in the hands of some cute tykes who might just crack the MINTY SEALED IN CASE … that is totally unbreakable …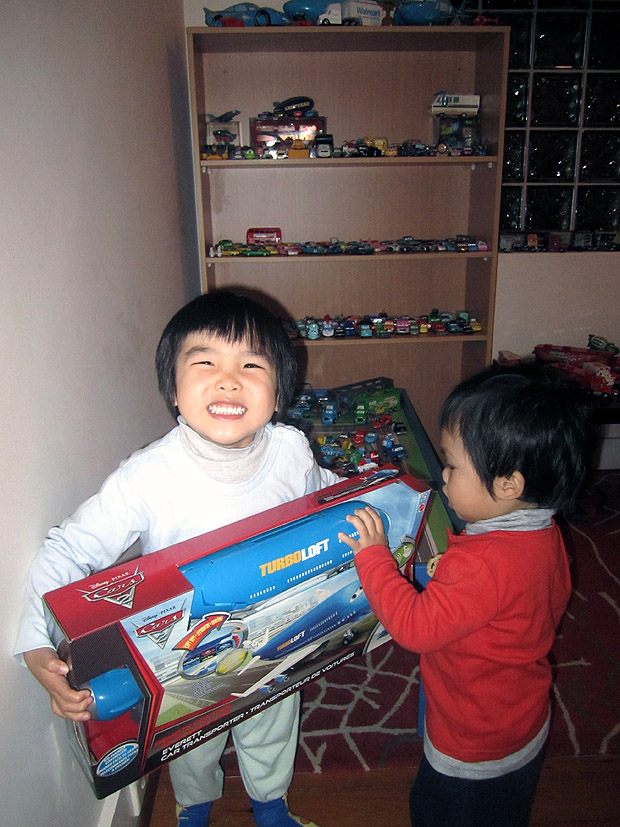 The definitely-totally-unbreakable packaging stands no chance!
Though I might need a cracker for the strength necessary …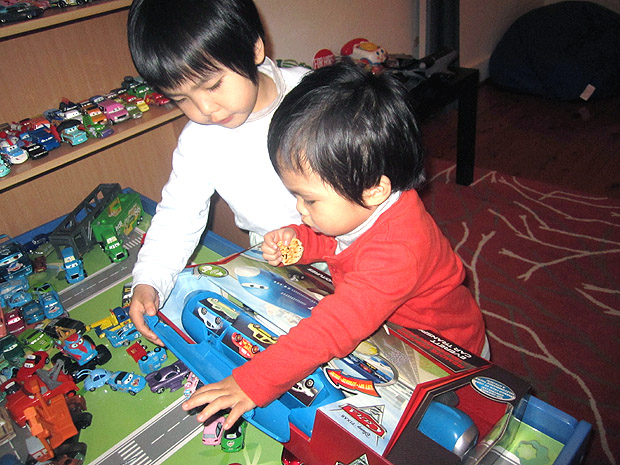 Wait a minute, the cute boys get an entire room devoted to CARS and they get Everett too? 🙂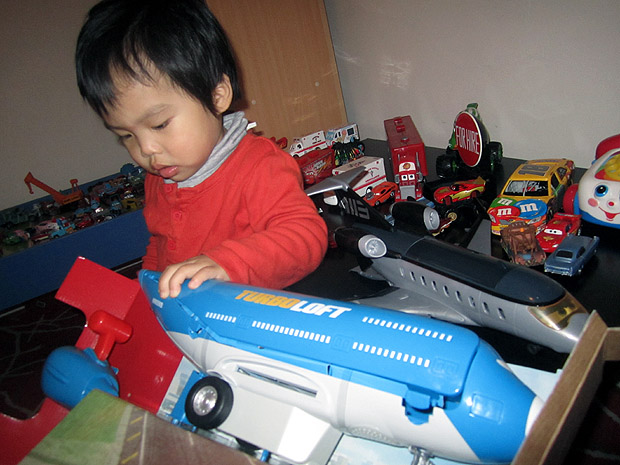 This scale seems acceptable to me.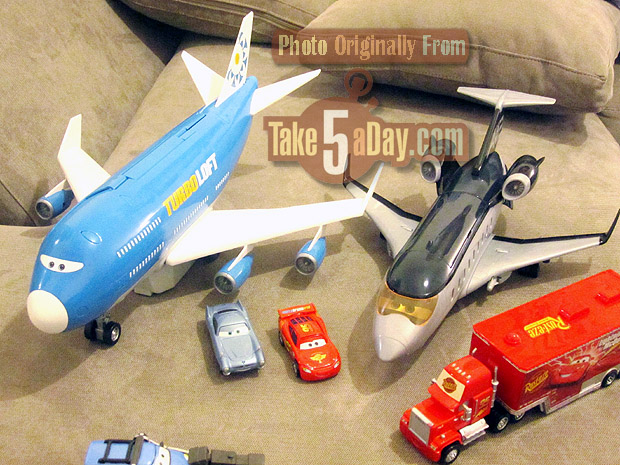 The CARS fleet … nice.
Even these boys will need more room when PLANES comes out …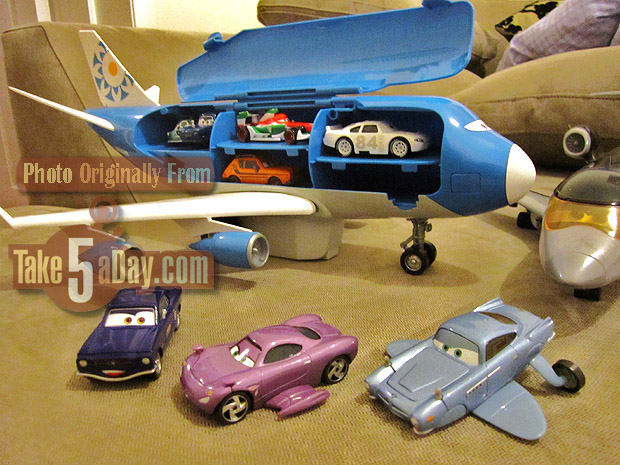 That Apple CAR – first class again.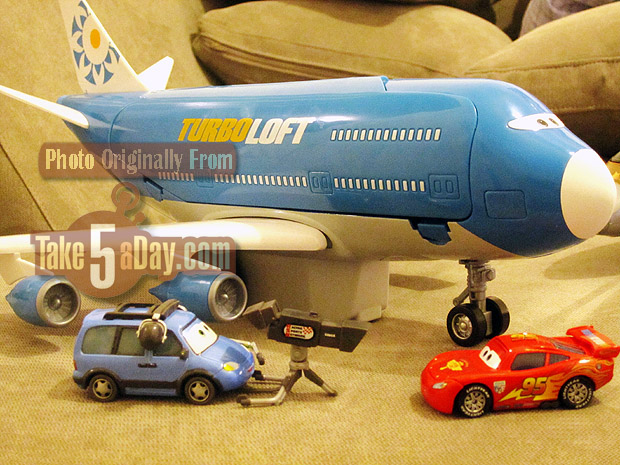 Nice!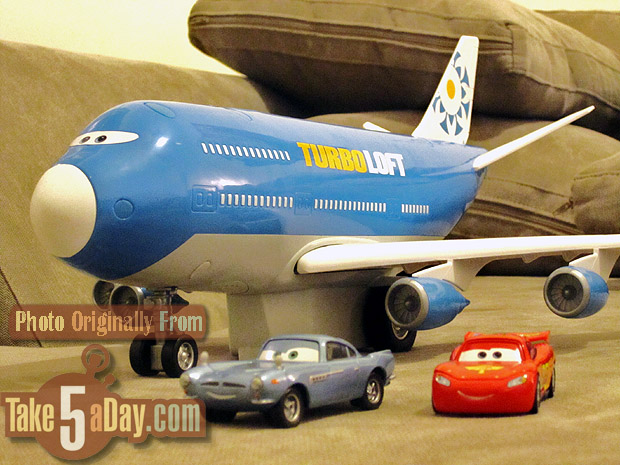 Could also be Air Force One … or Grover Airlines …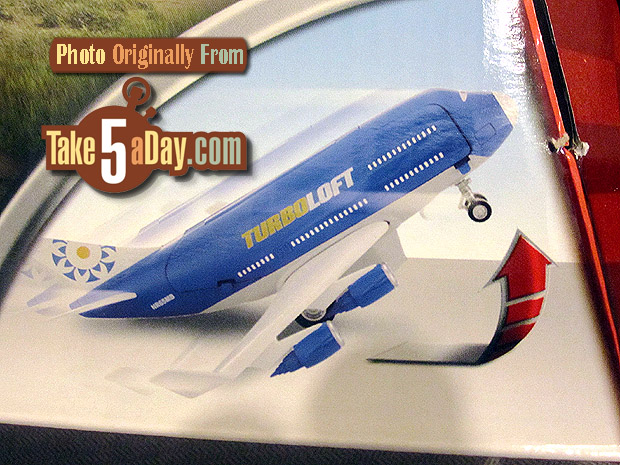 Everett is very realistic. All the passengers are crammed above the cargo, the plane taxis down the runway, makes a lot of noise, and lifts but never actually takes off … and soon returns to the gate – It's just like flying on US Airways. 🙂
Thanks for the great pics, "MCL Sydney."
Available with free shipping from Amazon now.
Or if you plan on recreating the trailer scene at home, your scale model should look something like this (er, good luck).
And of course, what good is an airport without night time lights …
Our post of all of the play-carrying cases for CARS 2 are here.
Or available from Amazon also – including Siddeley & the World Prix launcher.

metroxing

30 May 2011

Disney Pixar CARS 3, Mattel Disney Pixar Diecast CARS 3


21 Comments