Home
»
Disney Pixar
,
Disney Pixar CARS 3
Disney Pixar CARS 2: Original Soundtrack
The CARS 2 soundtrack tracks & artists have just been announced:
1. You Might Think Performed by Weezer
2. Collision Of Worlds Performed by Brad Paisley and Robbie Williams
3. Mon Caeur Fait Vroum (My Heart Goes Vroom) Performed by Bénabar
4. Nobody's Fool Performed by Brad Paisley
5. Polyrhythm Performed by Perfume
(YOU MIGHT THINK is a remake of the song originally performed by the 80's band, THE CARS).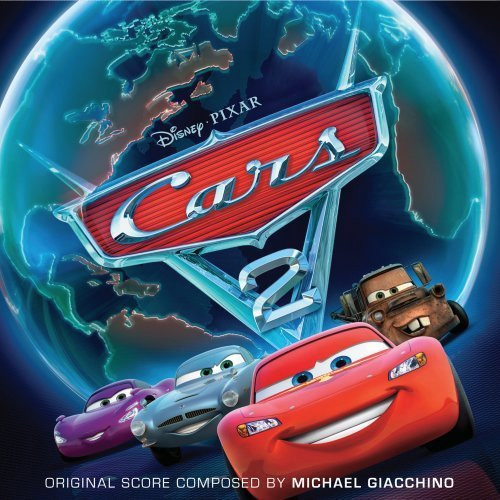 Amazon.com Pre-Order LINK – itunes Digital Link Not Up Yet.

Very short clip of Brad Paisley & Robbie Williams rehearsing …
Very short clip of Weezer performing YOU MIGHT THINK.
Plus a brief interview …
Plus other interview clips at Pixar Blog YouTube.
An interview with the composer is here at the LaughingPlace.
The rest of the tracks are instrumental scores: (Possible SPOILER ALERT if you read the titles closely).
6. Turbo Transmission Score
7. It's Finn McMissile! Score
8. Mater The Waiter Score
9. Radiator Reunion Score
10. Cranking Up The Heat Score
11. Towkyo Takeout Score
12. Tarmac The Magnificent Score
13. Whose Engine Is This? Score
14. History's Biggest Loser Cars Score
15. Mater Of Disguise Score
16. Porto Corsa Score
17. The Lemon Pledge Score
18. Mater's Getaway Score
19. Mater Warns McQueen Score
20. Going To The Backup Plan Score
21. Mater's The Bomb Score
22. Blunder And Lightning Score
23. The Other Shoot Score
24. Axlerod Exposed Score
25. The Radiator Springs Gran Prix Score
26. The Turbomater Score

metroxing

20 May 2011

Disney Pixar, Disney Pixar CARS 3


12 Comments