Home
»
Disney Pixar
,
Disney Pixar CARS 3
,
Mattel Disney Pixar Diecast CARS 3
,
Retail
Mattel Disney Pixar CARS 2 Diecast: Buying Strategies …
Here's a sneak peek at what Monday, May 16th should look like at WM, Target and TRU … or slightly earlier for 24-hour Walmarts … or really early for those stores who cannot read or decipher a calendar.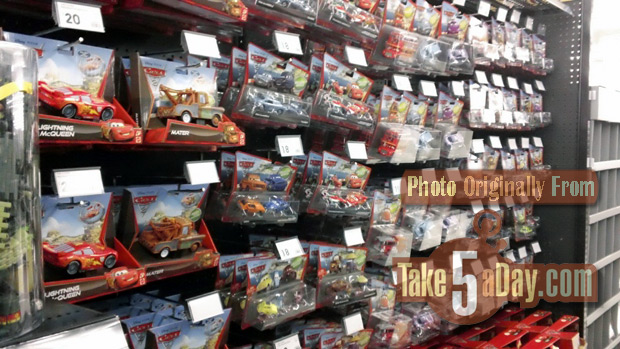 Of course, each store will have their exclusives so you'll have to decide what configuration you'll want to buy where (don't worry, more checklists are coming).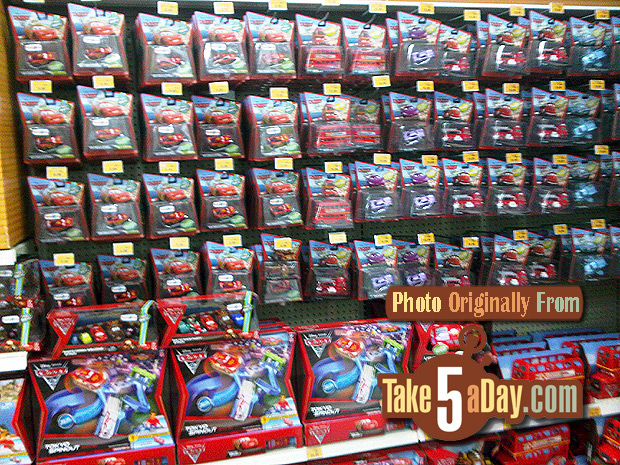 While I cannot say your store will look like this, I believe most of the Big Three stores are getting 10-12 cases of EVERYTHING on card so the likelihood of anyone running out are pretty remote. This is not like the situation from the past two years where there are only 2-4 new CARS with each case and stores might get 2 cases. They are literally stocking so they do not have to order anything again until the film comes out in June 24th.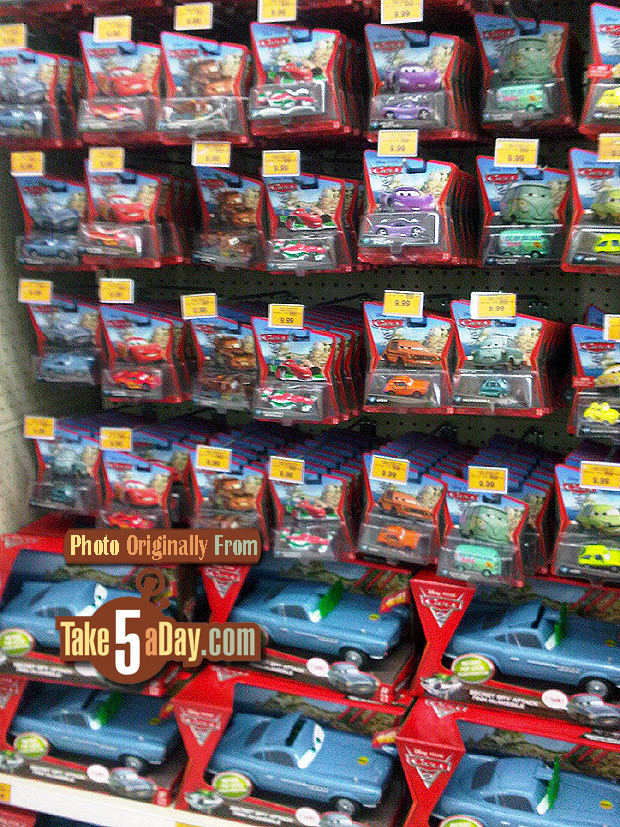 And if you're only buying one to open and especially if you don't really care too much about eye-face plate variants, double check our buying matrix and keep in mind that just because the list price for a box set might not be the optimal pricing per CAR, there is almost certainly going to be a sale if not during the week of May 16th – and there will be most likely another sale before the movie opens. Box sets with higher price points have the largest room to sales – while you're not going to see Black Friday like pricing, a discount of $5-$10 off a playset or a trackset is a much nicer price point.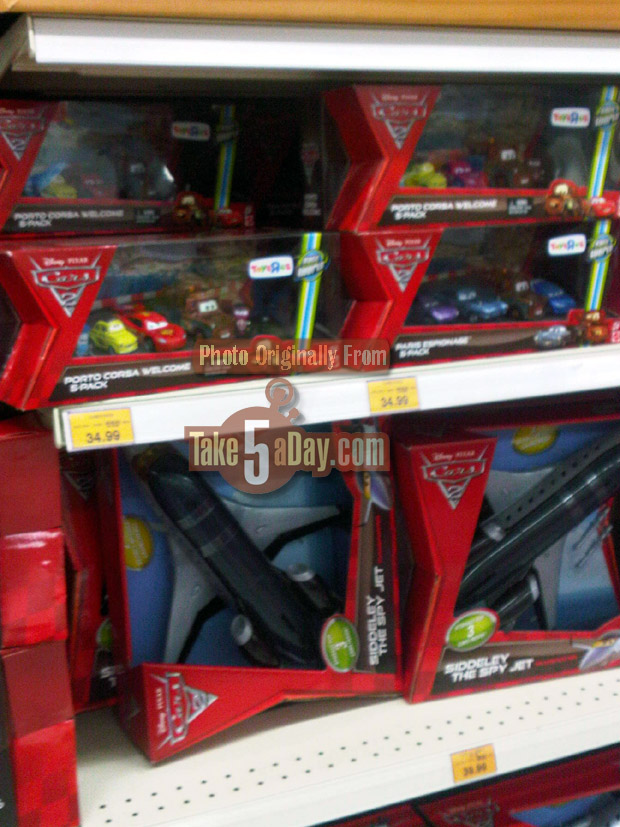 Also keep in mind built in discounts. Using a Target credit card will net you a 5% discount immediately (just pay it off at the end of the month). TRU offers a Rewards Program – I don't remember the details off hand but if you plan them anyway, getting to the TRU minimum ($100? $150?) will net you $10-$20 in "TRU cash," in effect, a rebate though of course, you have to re-spend it at TRU but I'm guessing but hey, it's not like it's a coupon to the MuleChow store (well, for most of us) 🙂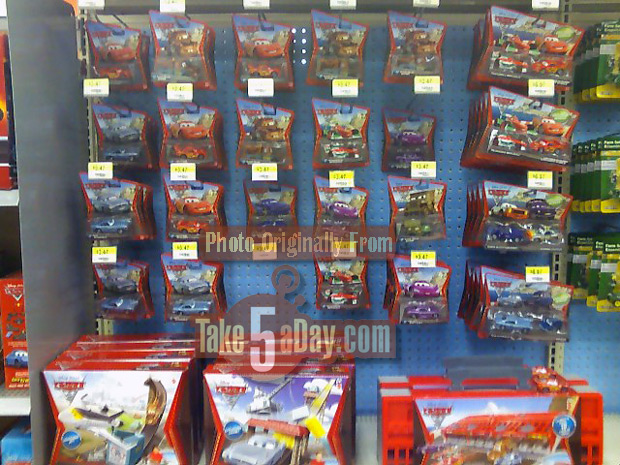 BTW, the bottom right is the World Grand Prix Launcher & Carrying Case.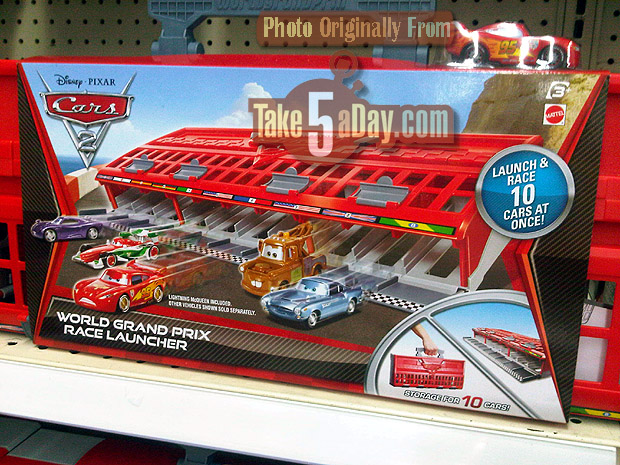 As you can see, it stores and launches 10 CARS … It looks like you get a plastic McQ included?
This is NOT the Race Display Carrying Case that holds 40 CARS.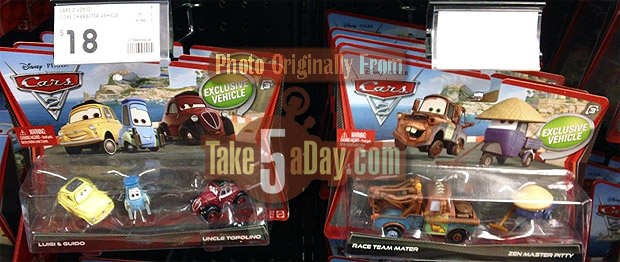 Most of these photos are from Australia and MCL Sydney – Additional Australia photos from "Hollywood7," – Thanks – clearly they are all stocked to go. (also Australian pricing).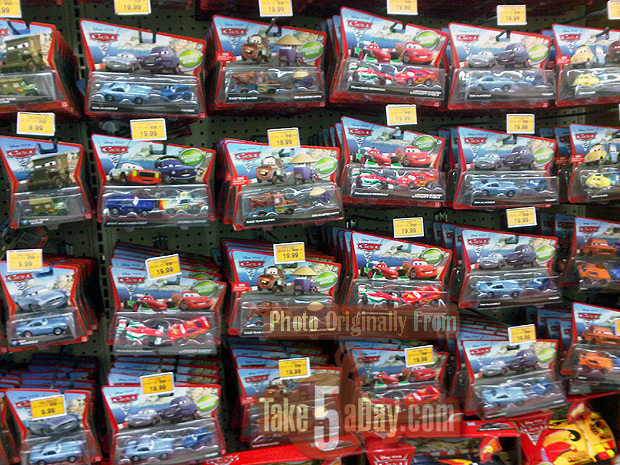 One US Walmart photo from Mariela. Thanks for the nice photos. Now US retailers have a snapshot of the what their CARS section reset should look like.
Yes, soon US stores will begin to look like this – it might be as early as Saturday May 14th for 24-hour stores, May 15 or May 16th but the deluge is coming.
And don't be a spoiled brat and comment on May 16th at 10:32 AM that you are bored with wave 1 and when is wave 2 coming? 🙂
It's not a mirage, the oasis of CARS 2 CARS is just over the big sand dune.
Stay thirsty … one week.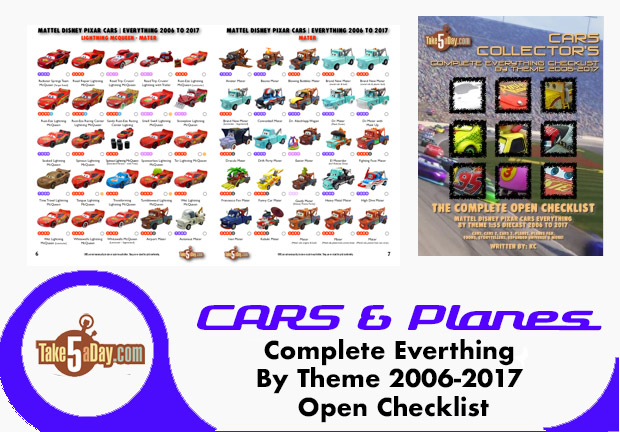 metroxing

7 May 2011

Disney Pixar, Disney Pixar CARS 3, Mattel Disney Pixar Diecast CARS 3, Retail


38 Comments