Home
»
check list
,
Checklist
,
Disney Pixar CARS 3
,
Mattel Disney Pixar Diecast CARS 3
Mattel Disney Pixar Diecast CARS 2: Target 7 Pack + Final Buying Matrix Check List
This is the final piece to the CARS Buying Matrix Puzzle.
The Target "Racing Rivalry" 7-Pack.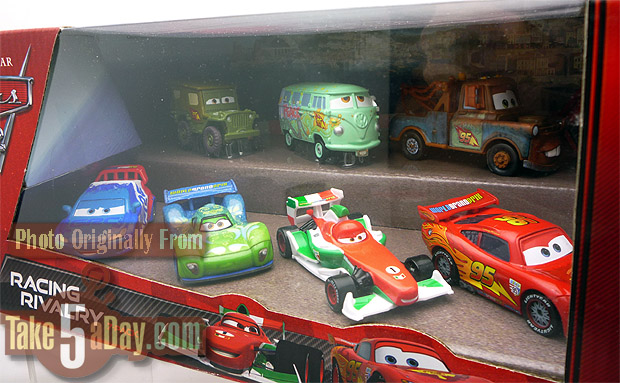 This is the only other place to find Pit Crew Sarge (other than as a single) in the initial wave release.
The BUYING MATRIX CHECK LIST encompasses everything scheduled to be on the shelf May 16th to June 1, 2011 – aka: the initial wave release. There is no guarantee you will find everything immediately on the 16th and of course, your store may have already put the items out and sold them all or of course, decided to hold them a few weeks longer.
(note – this chart is squeezed to fit in our column but if you RIGHT CLICK to open in a new tab or window or download, you'll see it's original full size).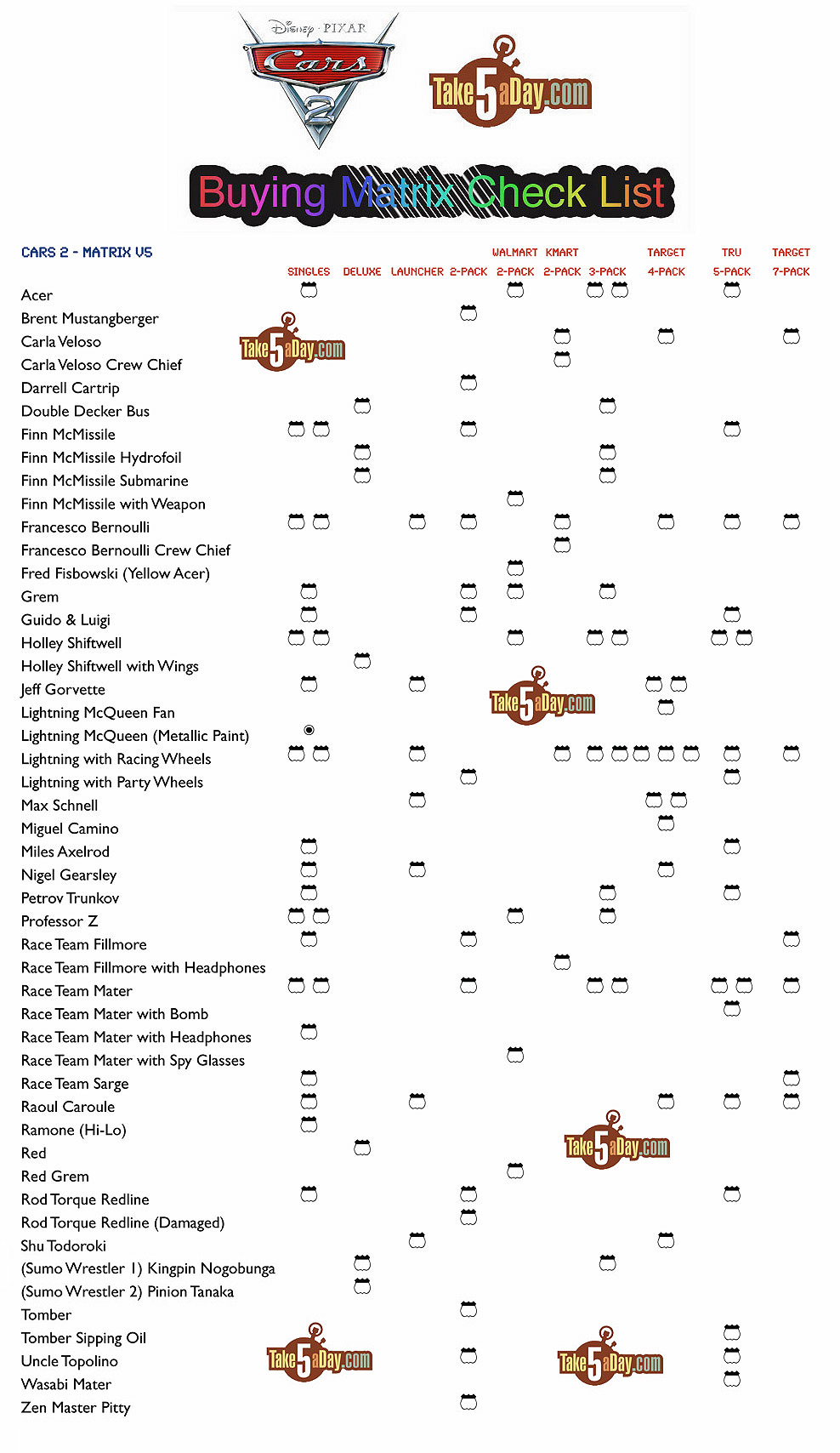 There are a couple name-character updates. "Sebastian" turned out to be Raoul Caroule and Zapor was Petrov Trunkov so this list has been updated to reflect their actual character names.
The KM 2-packs may not be out until June 24, Kmart CARS Day but listed here anyway. Since they contain a racer + a crew chief and since the crew chief is unavailable elsewhere (for now), it's pretty unlikely you will NOT end up with a racer duplicate so if you're buying, you're buying.
The TRU 10-pack is not scheduled until around the film release so I will update this chart but a) it's not likely you're going to wait another month for that to show up before buying any CARS and b) it's mathematically impossible not to buy some duplicates so it's not like it matters a great deal. The info here will help you eliminate some duplicates if you're not going to to be a complete completist.
TRU is also getting a special single, a Metallic Lightning McQueen – not scheduled until early June but it's TRU so it could show up anytime …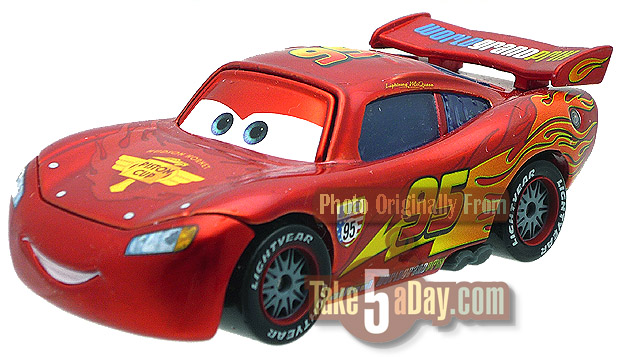 I added a circle to the checklist instead of creating its own column – so far, it seems this is the only 'special' single but who knows …
Happy shopping in 11 days. 🙂
Thanks for the nice pics, "Red Vest Ninja."


metroxing

5 May 2011

check list, Checklist, Disney Pixar CARS 3, Mattel Disney Pixar Diecast CARS 3


19 Comments