Home
»
Disney Pixar CARS 3
,
Disney Store
Disney Pixar CARS 2: Disney Store Box Sets – Lights, Sounds and Bow to the Queen!
This morning, the post covered the Disney Stores LIGHTS Box sets – now, the rest of the box sets coming soon (between now and June 24th) to Disney Stores and DisneyStore.com ONLY.
Secret Agent Ops Cars 2 Die Cast Set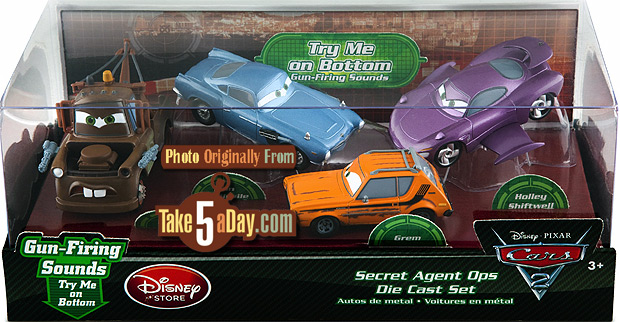 The Secret Agent Ops Set with gun-firing sounds play action … I'm not sure if all the CARS feature sounds but I know it's Mater for sure and maybe Grem with gun also …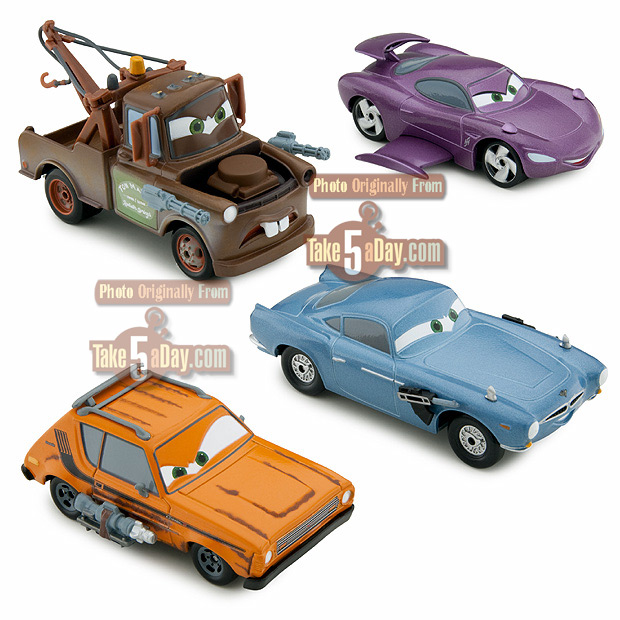 Also comes with exclusive Finn with weapons and Holley with wings.
There's also a talking McQueen set …
That's Amore!!! Cars 2 Die Cast Set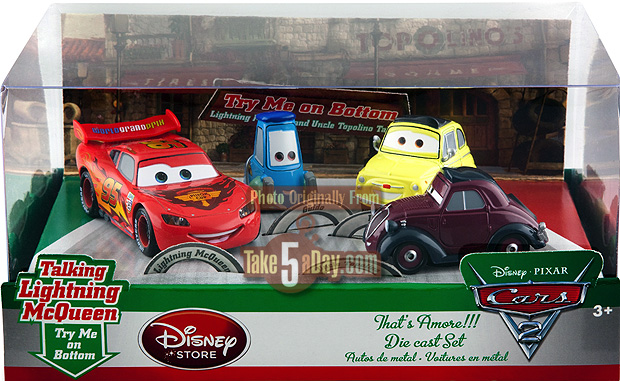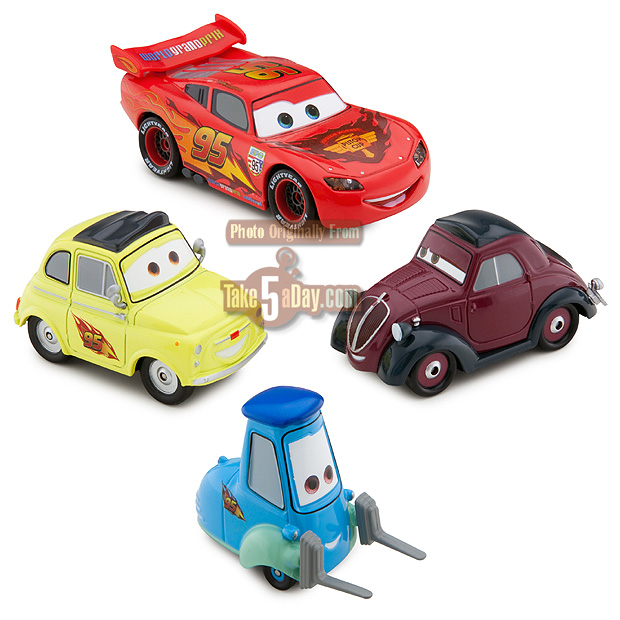 We were introed to the Rolls Royce Queen just yesterday and while Mattel does not have a Queen listed yet, the Disney Store delivers one first!
Save the Queen Cars 2 Die Cast Set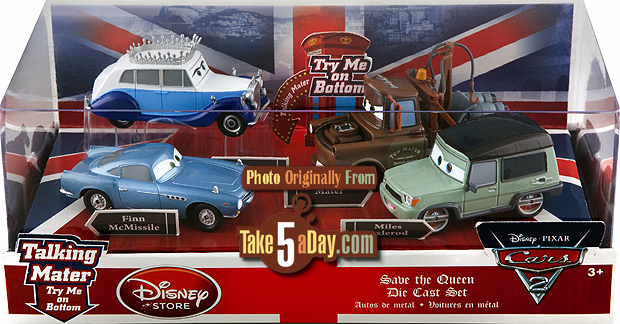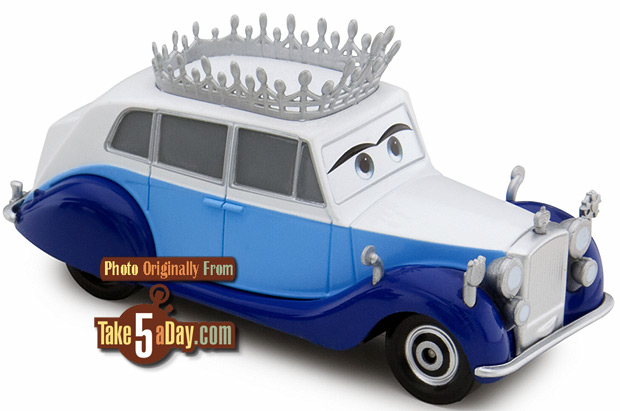 And seen a little action Mater … 🙂 The included Mater here "talks." Guess he'll explain why he has no carburetor hood and his lights are gone. 🙂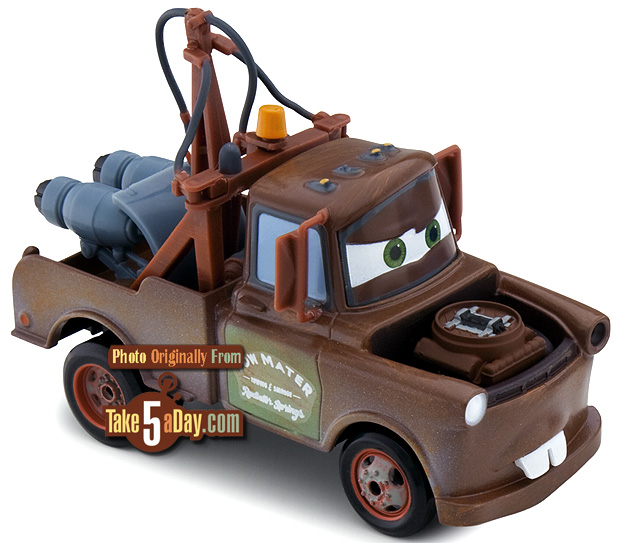 plus Finn & Miles Axelrod.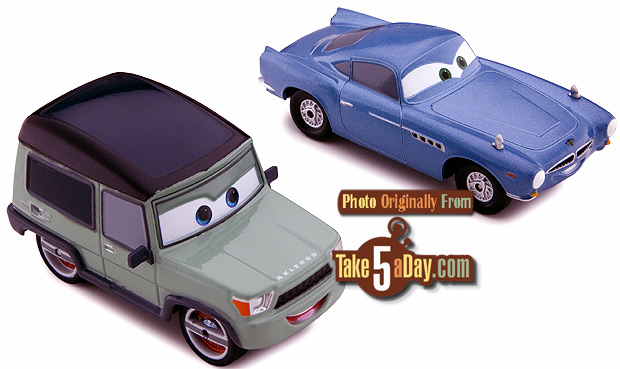 But the one that makes me laugh already – Wasbai Mater set …
How can anyone turn down a 'Screamin' & Hollerin' Mater?'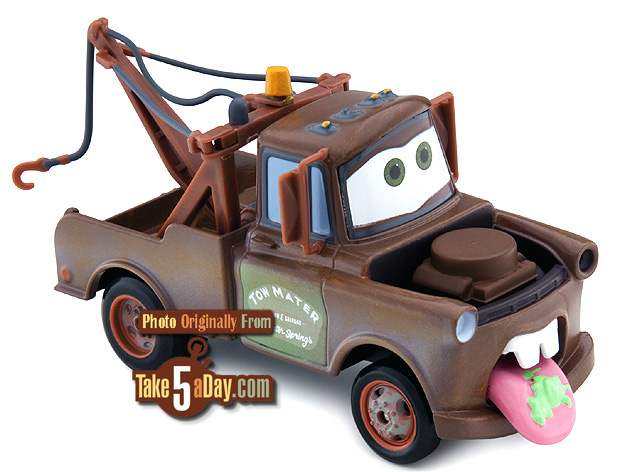 Too funny!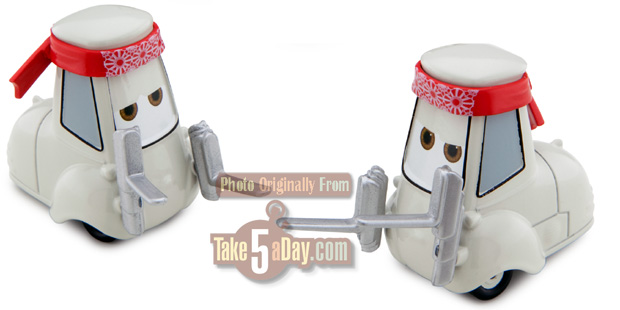 Hopefully they'll be available at the DisneyStore.com for those who don't live near a retail Disney Store.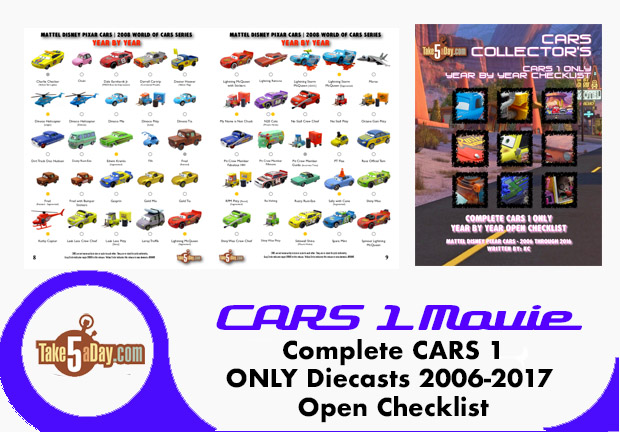 metroxing

3 May 2011

Disney Pixar CARS 3, Disney Store


25 Comments