Home
»
Disney Pixar
,
Mattel Disney Pixar CARS
Mattel Disney Pixar Diecast CARS: Barry Diesel RV On Sale Today (Hello International Orders!)
Barry Diesel RV is on sale starting today (right now LIVE) at MattyCollector.com.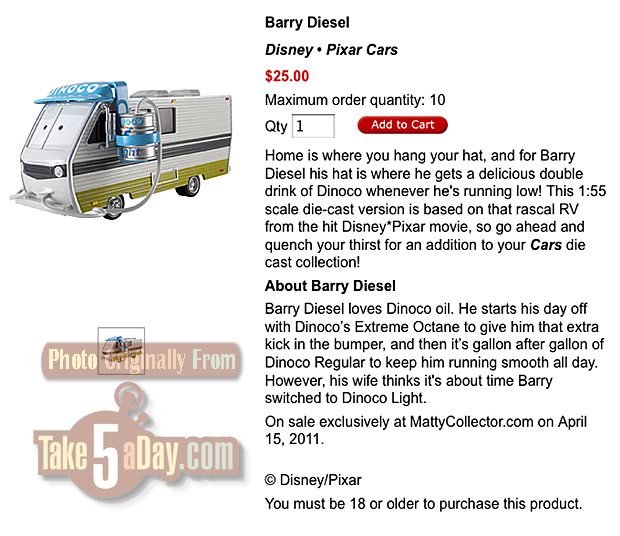 Shipping is reasonable via UPS Ground in the US – it will obviously vary from where you're at but there seems to be no huge surcharge, I'm going to guess they are shipping from the CA warehouses since shipping was not very high (and I'm in CA).
It seems they are accepting international orders – there is nothing indicating otherwise – no warning and all the countries seem to be available in the pullback.
Of course, a bunch of other stuff is on sale also so you might get the REFRESH PAGE – don't worry – matty seems to have learned their lesson from a dozen major glitches so it works fairly smoothly – geneally you do not have to wait more than 2-3 for a "refresh" page to go "live." as suggested, DO NOT manually refresh as you'll be placed BACK in the line AGAIN. Just wait it out – a few minutes should be all it takes …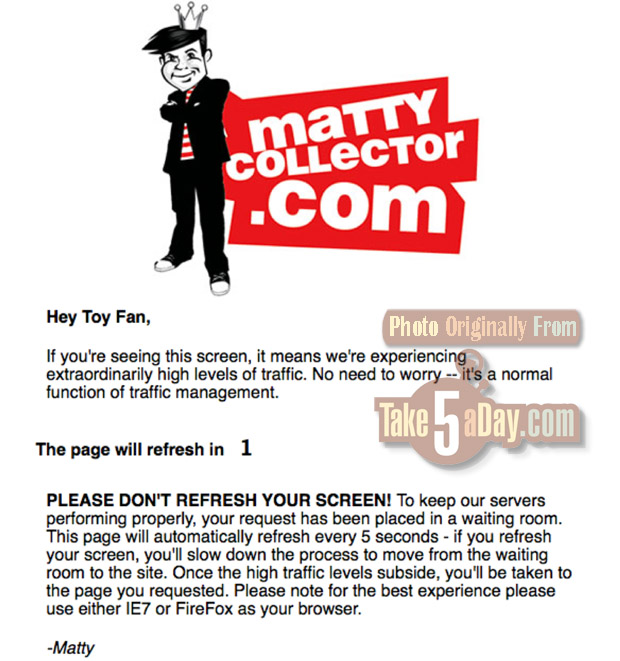 I doubt that Barry Diesel will sell out today but don't take too much to decide. Matty has a habit of dropping items when they feel like it so while you might not have to decide today, if you're going to pull the trigger, might as well do it soon than be sorry later.
Have fun.
Just curious – was everyone in the US charged tax or just CA, WI & TX? (where Mattel has stores – physical presence).
(Let us know if you placed an international order successfully).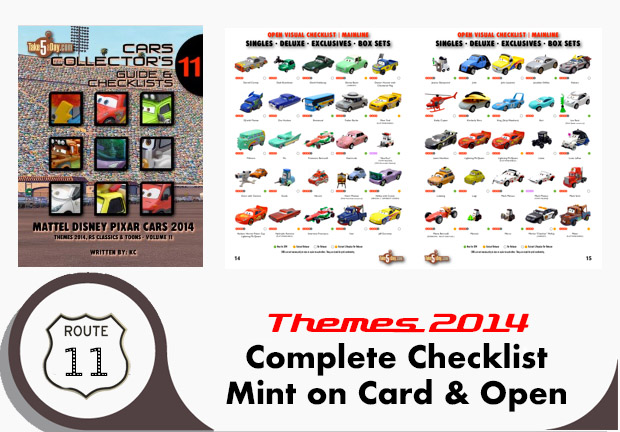 metroxing

15 April 2011

Disney Pixar, Mattel Disney Pixar CARS


70 Comments