Home
»
Disney
,
Disney Pixar
,
Disney Pixar CARS 3
,
Mattel Disney Pixar CARS
,
Mattel Disney Pixar Diecast CARS 3
Mattel Disney Pixar Diecast CARS: Expanding Universe CARS Expand Into a Hot Dense Diecast State …
The CARS universe like ours is ever expanding … into the happiest place on Earth sphere … you know the one in Orlando and Anaheim* …
Coming in the next few weeks to Disneyland and DisneyWorld ONLY are three additional diecasts …
(They are made by Mattel and 1:55 scale)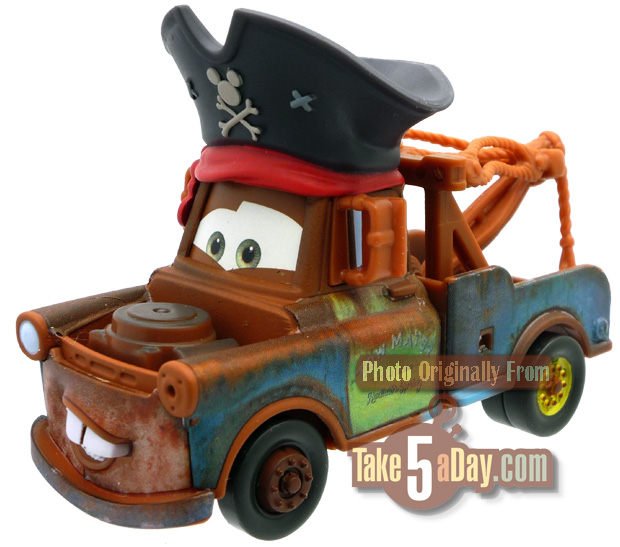 Pirate Mater.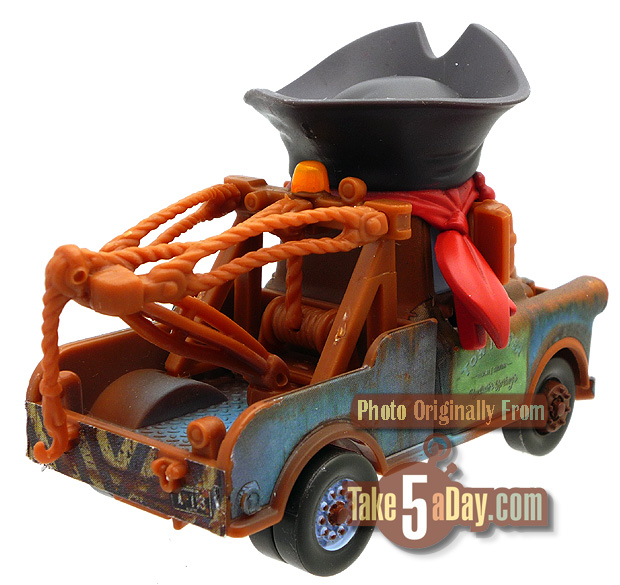 Goofy Mater.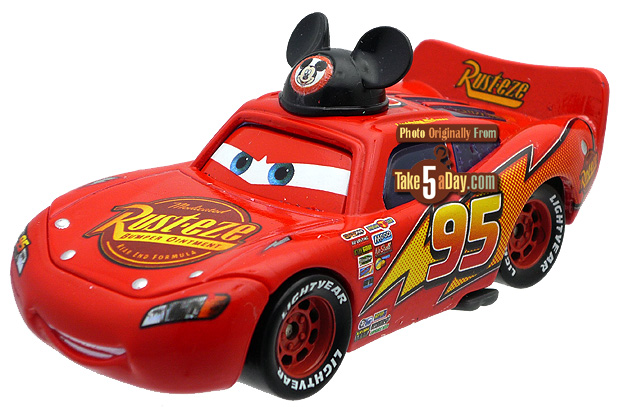 They are scheduled for late April-early May so they should be out very soon. I'm sure when the State Farm Agents on a Mission Tour hits Orlando next month, they'll be available but drop us a line when you see them at the Theme Parks. Presumably they will be available online – maybe by this summer but no official word if it will be.
The backstory to these are simply that after a bruising world tour, Lightning & the gang decided to drop by Disneyland … so there are a couple other interesting CARS that are just part of the other merchandise (but not diecasts) …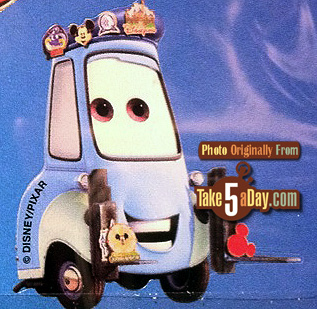 Guido the pin collector. 🙂
Luigi …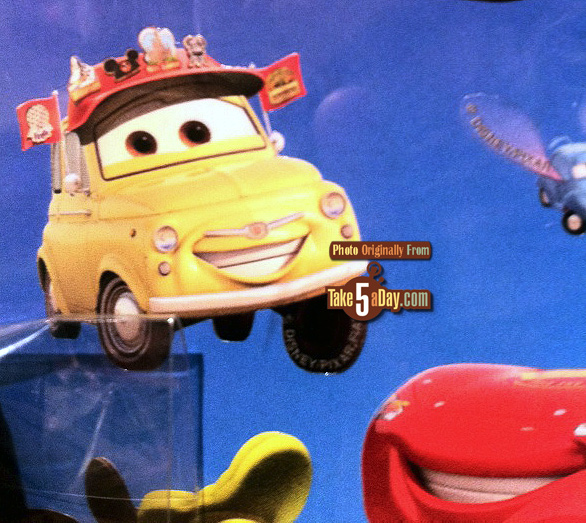 And the bugs … just to taunt you …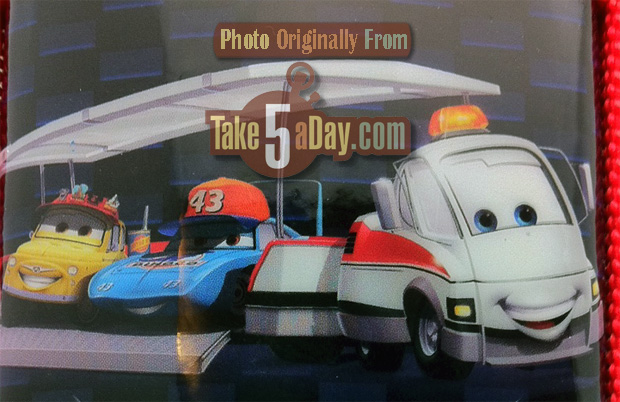 Luigi (pin collector) stalking King with 43 Cap (humm, wonder if anyone would buy that?) 🙂 … or the more unlikely release, CARSified Disneyland tram but if you're at the gift store, make sure to stamp your feet and wail when it's not available (just a suggestion). 🙂
Or Mia & Tia on the jungle cruise …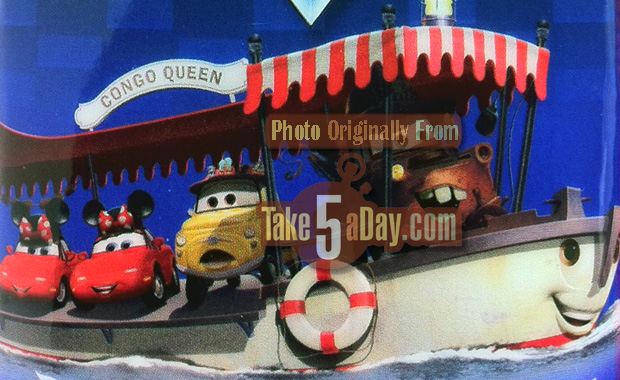 Mia & Tia just look like they're wearing a Minnie hat so not too difficult … the boat … much more unlikely … but, who knows …
And the Disney Stores already sells a monorail … just add eyes!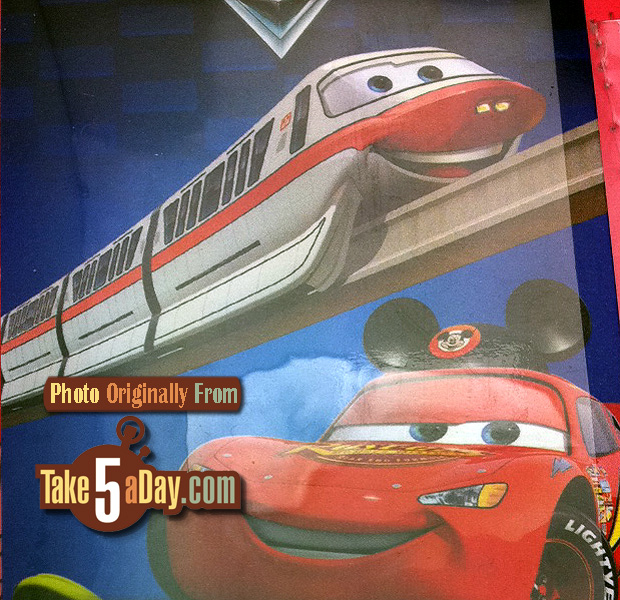 Some of the merchandise is already out and pretty fun … a school art supply case that opens up with everything – markers, pens, pencils, paper, etc …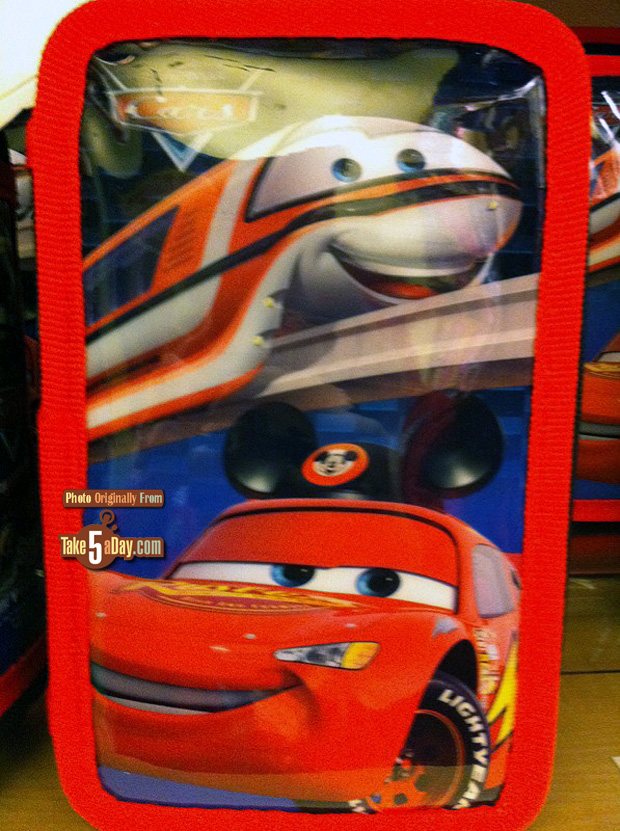 Just enough to write out your CARS 2 order.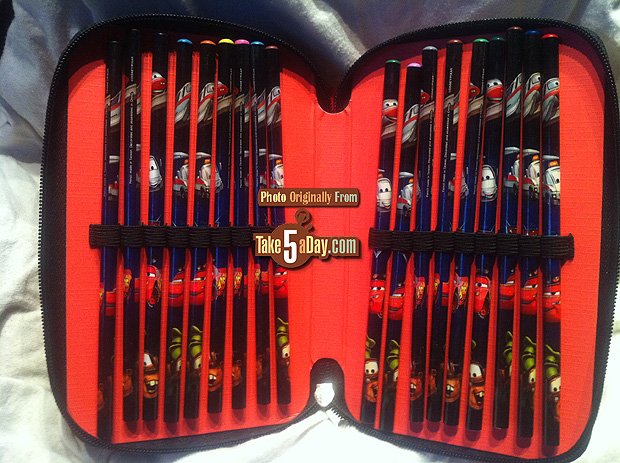 Activity Book.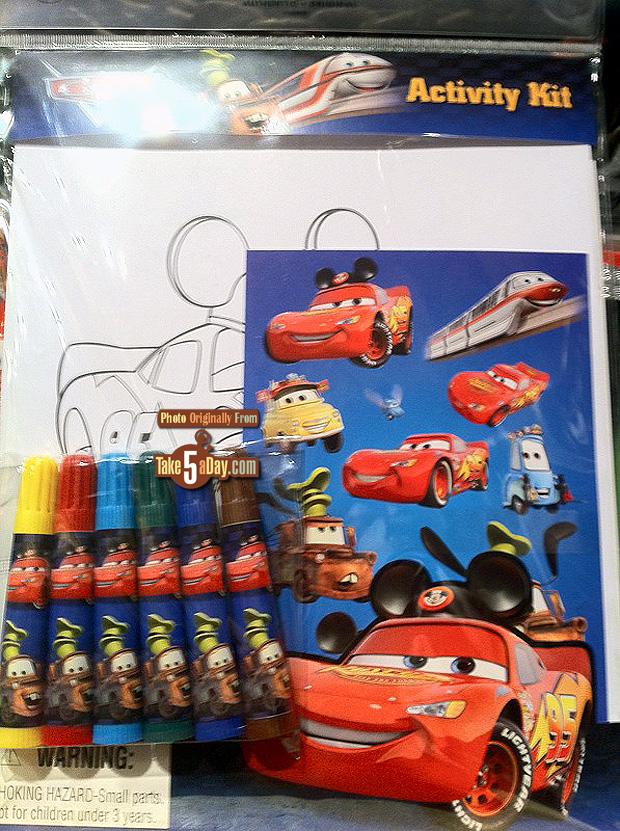 Keychains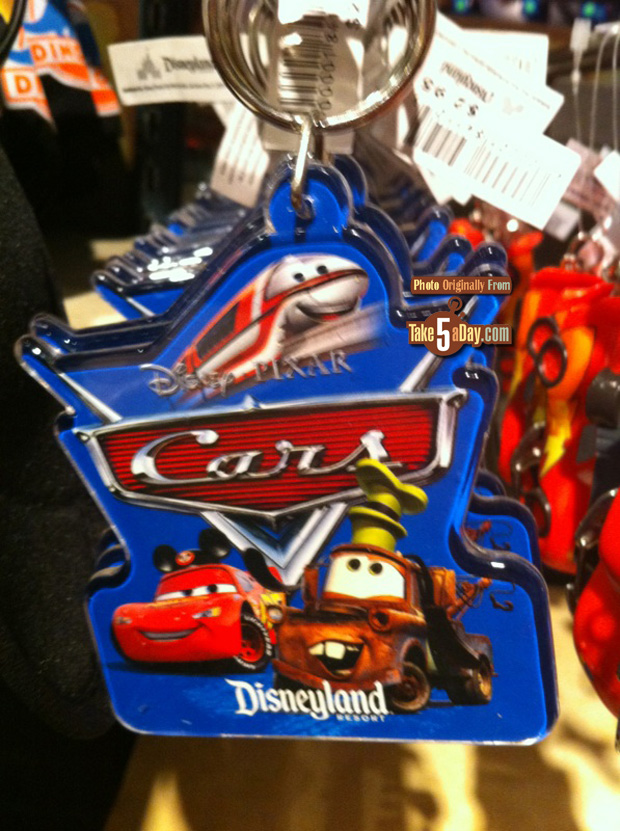 Goofy CARS Ears …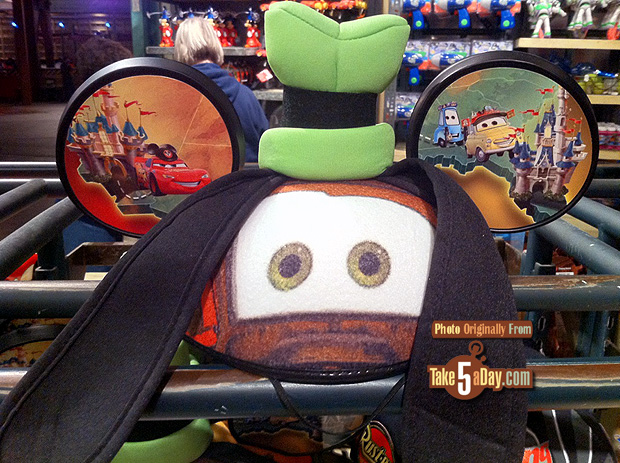 And a snow globe …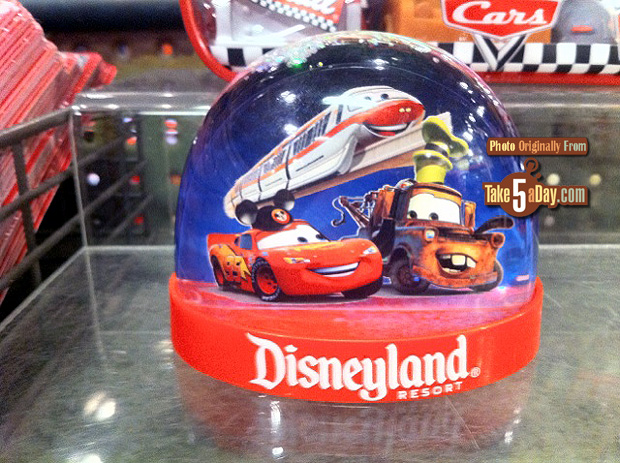 It all began with a BIG BANG … whoops, there goes another CARS Expanded Universe.
* I do not know if these will be available in Euro Disney, HK Disney or Tokyo Disney … you tell us! 🙂
The only thing available online now is: Mater and Lightning McQueen Cars Pins — 2-Pieces.
UPDATE – Ordering info can be found in this post.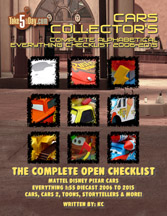 metroxing

16 April 2011

Disney, Disney Pixar, Disney Pixar CARS 3, Mattel Disney Pixar CARS, Mattel Disney Pixar Diecast CARS 3


31 Comments