Home
»
Disney Pixar CARS 3
,
Mattel Disney Pixar Diecast CARS 3
Mattel Disney Pixar CARS 2: GeoTrax Jeff Gorvette, Max Schnell & Shu
"Compassinfo" has nice pics of the new GeoTrax CARS 2 CARS coming …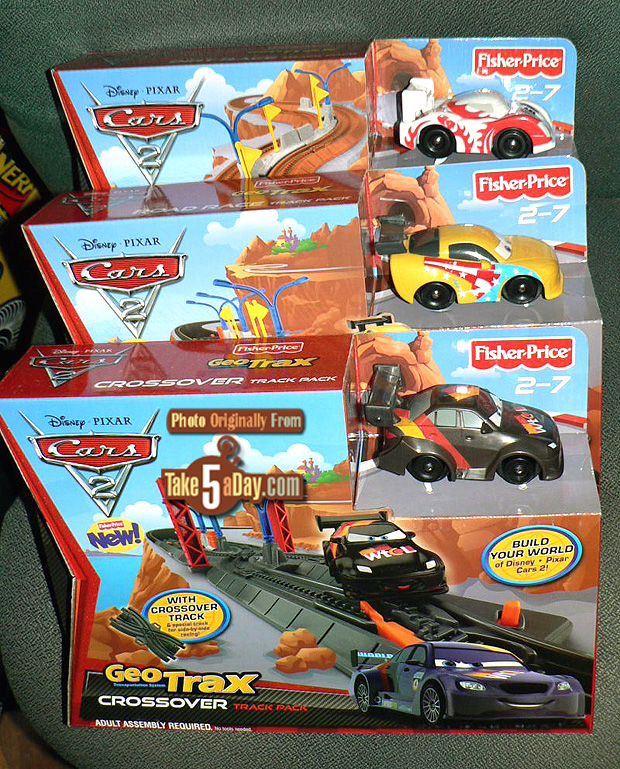 I like the new design – I always thought the last series was a little too narrow looking … but these look nicer …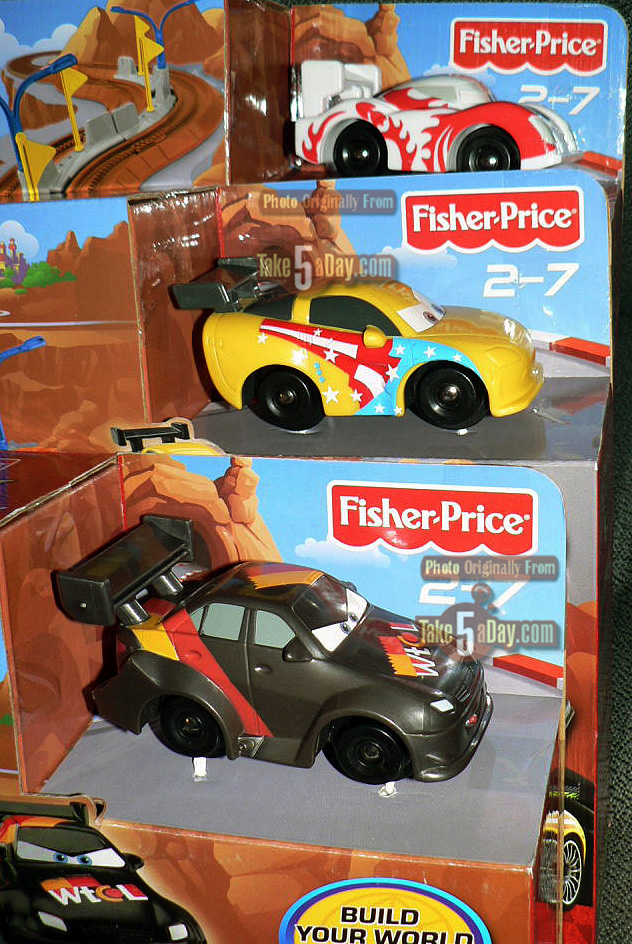 Thanks, "Compassinfo!"
Our post the other day has links to our previous GeoTrax posts for those interested in starting or adding on.
For GeoTrax fans, here's more info about GeoTrax playsets
SPOILER ALERT
Some of these descriptions of the playsets describe some movie scenes so stop reading if you want to not know more!
V9969 – GeoTrax® Disney/Pixar Cars 2 World Grand Prix RC Set
UPC: 7-46775-02238-9
As everyone pulls into Porto Corsa, Italy, Acer the Pacer is ready to throw Finn McMissile off track with his flip-track at the bridge! and if that doesn't work he can catch him at the Minion Garage! Includes Minion Garage with flip track, Tokyo Pit Stop, Porto Corsa Racing Venue with collapsing bridge, Easy Rail track piece, Snap-LockTM track, Acer push vehicleand Finn McMissile Turbo RC with forward & reverse action.
V9960 – GeoTrax® Disney/Pixar Cars 2 Deluxe Tracks Assortment
UPC: 7-46775-02229-7
Recreate the "international" flavor of the Disney/Pixar 2 Cars Movie with sets based in London and Paris! Follow your favorite characters as they make their way along the big race, complete with a hidden track feature for an exciting escape and a CRASH at the Eiffel Tire!
V9963 – GeoTrax® Disney/Pixar Cars 2 Turbo Remote Control Vehicle Asst.
UPC: 7-46775-02232-7
The GeoTrax Disney/Pixar Cars 2  is the perfect way for little kids to be in control of the RC action with their favorite characters from the Cars 2 Movie!  This assortment includes the McQuuen, Spy Mater, Rod Redline, Francesco, and Grem.  Kids are in control of the action with an easy-to- use remote control that activates the vehicle in forward or reverse.  Each has sound effects and phrases from the movie.  Tthese are TURBO RCs – 2x as fast as regular GeoTrax RC's!  Each set includes the vehicle and RC.   Bring your new Cars 2 RCs into your GeoTrax world – it all works together!
V9958 GeoTrax® Disney/Pixar Cars Dirt Race Track Pack
UPC: 7-46775-02227-3
V9959 GeoTrax® Disney/Pixar Cars Criss-Cross Track Pack
UPC: 7-46775-02228-0
Recreate the excitement of the Disney/Pixar Cars 2 movie with a variety of track packs that let you take your version of the big race just about anywhere! Each set features Snap-LockTM Track and includes special track for side-by-side racing!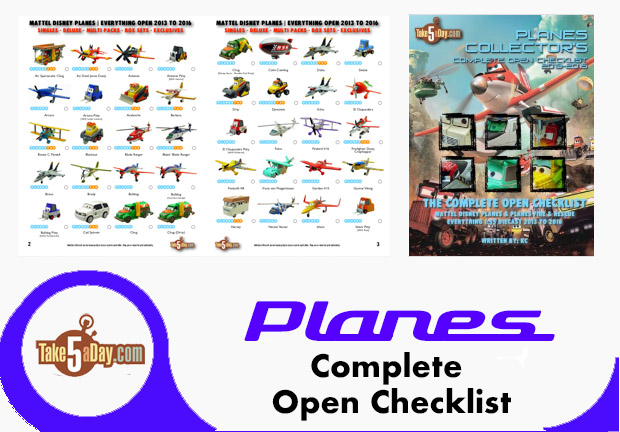 metroxing

14 April 2011

Disney Pixar CARS 3, Mattel Disney Pixar Diecast CARS 3


4 Comments