Home
»
Disney Pixar CARS 3
,
Mattel Disney Pixar Diecast CARS 3
Mattel Disney Pixar Diecast CARS 2: Red Is First of the Last
While Red is one of the first releases for CARS 2, he's really the first of the last CARS 1 CARS … as he's finally after 5 years, right sized …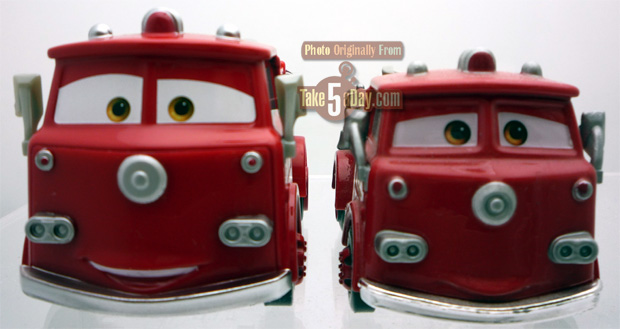 Boy is my face red, New Red & Old Red. We can rebuild you. We can make you bigger than life.
Hey, I see differentials that are different …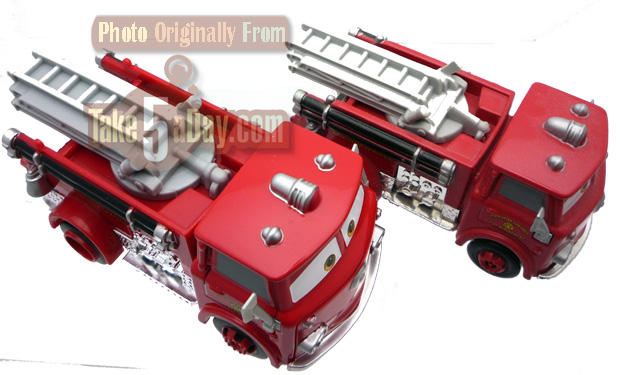 They don't call ole' blockhead for nothing.
New Red is 3.8 ounces and Old Red is 4.2 ounces … how is he 25% bigger and yet less weight?
Let me test Newton's thing about density and throw them both out a 20-story building?
Or let's just put him through the Photoshop metal detector that changes everything non-metal to gray-black or keep metal parts of Red red?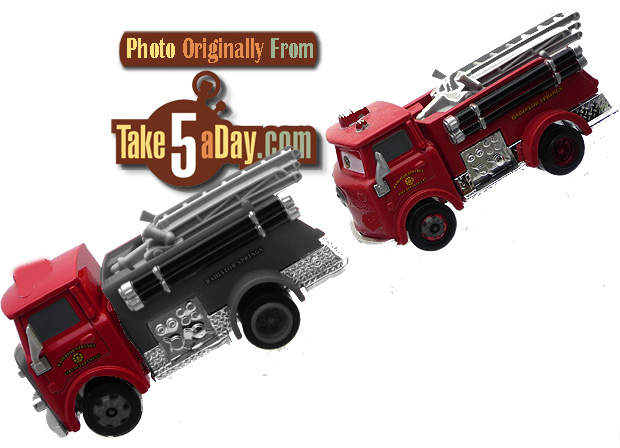 So, the side mirrors, ladder and hoses and wheels stay plastic, his bed is now plastic and his face is plastic. See first photo – notice a square line around his face … now a thin plastic layer … whereas previously his face was one metal piece with the cab. Basically now the cab is all that is metal – a giant hunk of metal but the cab head stands alone.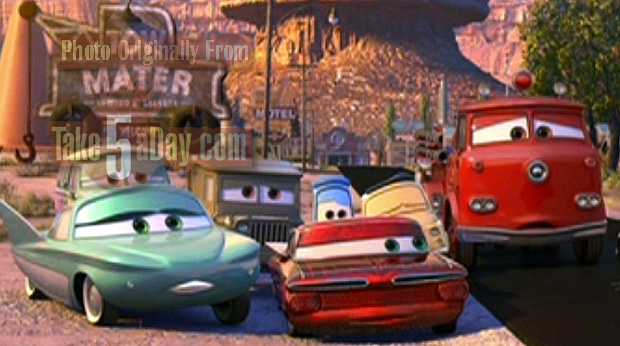 Red with Luigi next to him …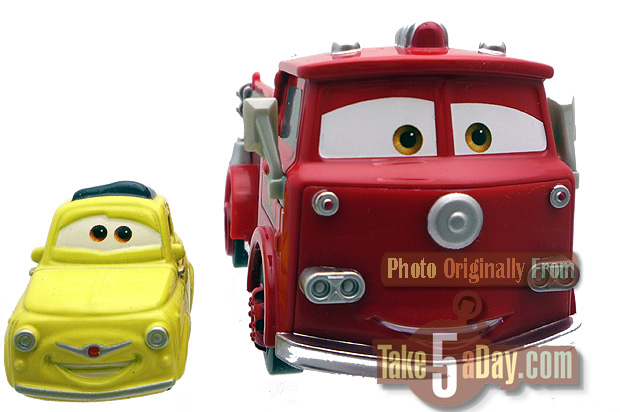 New Red & Luigi.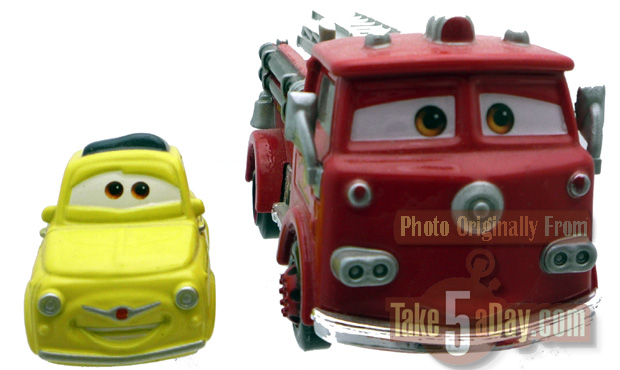 Old Red & Luigi.
So the last shall be first, and the first last: for many be called, but few chosen.
In other words, Red will only ship a few times as a deluxe-oversized so plan accordingly …
Thanks "Online Dating Ninja."

metroxing

14 April 2011

Disney Pixar CARS 3, Mattel Disney Pixar Diecast CARS 3


29 Comments