Home
»
Uncategorized
Mattel Disney Pixar Diecast CARS 2: Walmart – It's Nearly Showtime
"IndyKJT" found his Walmart looking like this.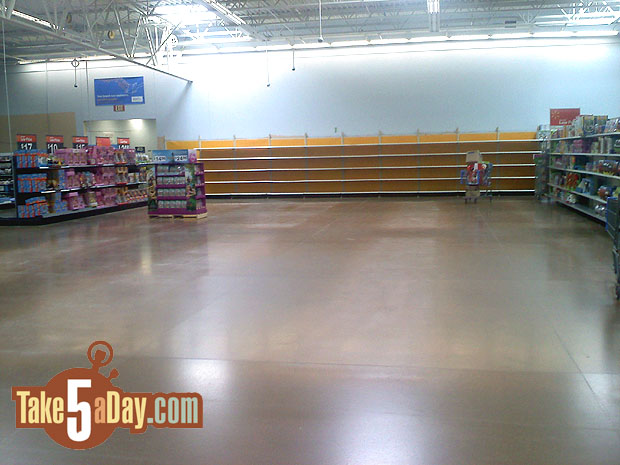 The Top Ten reasons why Indy Kevin's WM look like this:
10) Someone filled Luca's NEEEEDDDDD list.
9) More bird seed coming in.
8) Shoplifting is a serious problem.
7) They were unclear on the concept when the head office said to add width to the aisles, they added all the required width to one aisle.
6) Wider people mean wider aisles?
5) When a senior VP loses a contact lens, it's all hands on deck.
4) They're going to open a Mini Walmart right here.
3) They accidentially ordered 10 1:1 scale Lightning McQueen's. Price Rollback – $52,000 – now – just $51,888.
2) If you were wondering how much space to clear in your house for CARS 1 and CARS 2 stuff – now you know.
1) You can never be too prepared for sinkhole season.
That would be nice if they devoted all that to toys & CARS … much better utilization than … well, pretty much any other section of Walmart … 🙂
But seriously – you will need just about that much contiguous room to store and display CARS, CARS 2, and all the Expanded Universe lines.
So, on May 15th or 16th, may they roll out a Mack truck of CARS …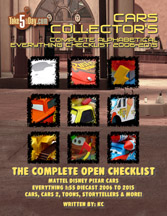 metroxing

2 April 2011

Uncategorized


9 Comments