Home
»
Mattel Disney Pixar CARS
Mattel Disney Pixar Diecast CARS: Shiny Wax Hauler at TRU – For Reals?
"MaterRocks" noticed it earlier today …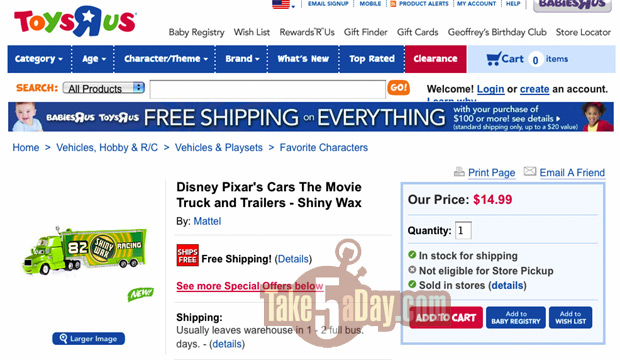 We have been 'fooled' before.
So, is it real?

It says 'sold in store' but not available for store-pickup. If you want to call your local store, here are the numbers:
178617
07E6975C
027084744941
Thanks "MaterRocks."
UPDATE: 'SOLD OUT'
Of course, now the big question is what will TRU actually mail you?
Gil?
Lug & Nutty?
Speed Racer Diecast?
Rocky VIII action figures?
The shipping clerk's lunch?

metroxing

31 March 2011

Mattel Disney Pixar CARS


49 Comments