Home
»
Disney Pixar CARS 3
,
Mattel Disney Pixar CARS
,
Mattel Disney Pixar Diecast CARS 3
Disney Pixar CARS 2: Lewis Hamilton & Tokyo Starting Grid
FI racer, Lewis Hamilton is the latest character named (officially) …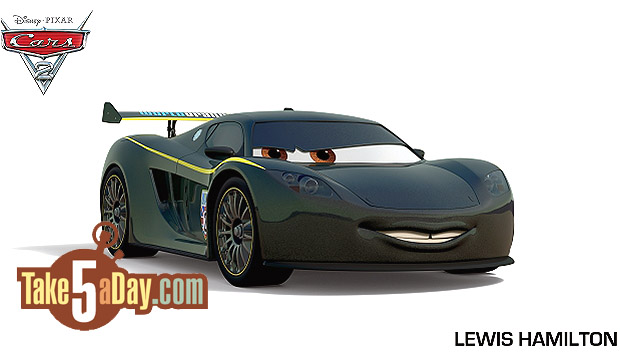 I'm guessing in real life,  he has a little tooth gap? 🙂
Here he is sitting in a real street version of the MacLaren …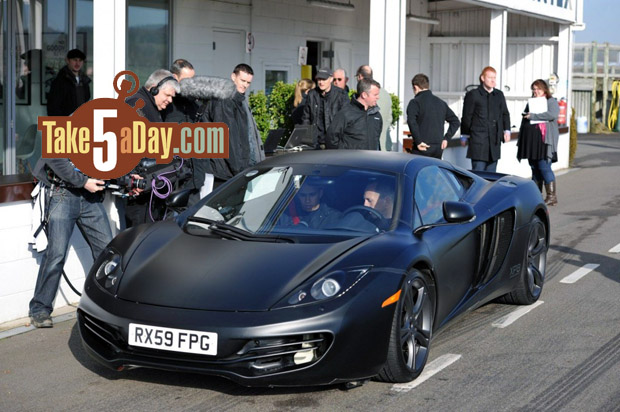 Here he is hanging out with other champion racers, Jeff Gorvette & Lightning.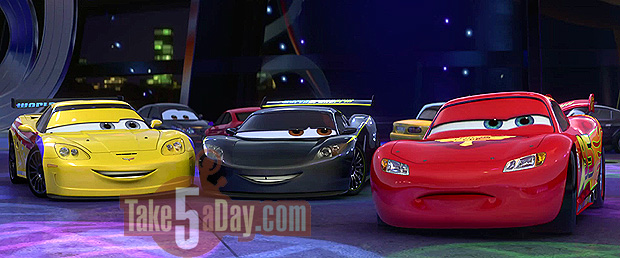 And I think the starting grid for the Tokyo race seems to be all in place …
Starting from the front row Raoul ÇaRoule, & Miguel Camino.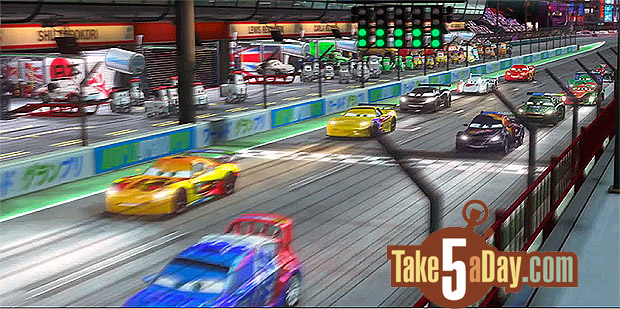 Then – Max Schnell & Jeff Gorvette.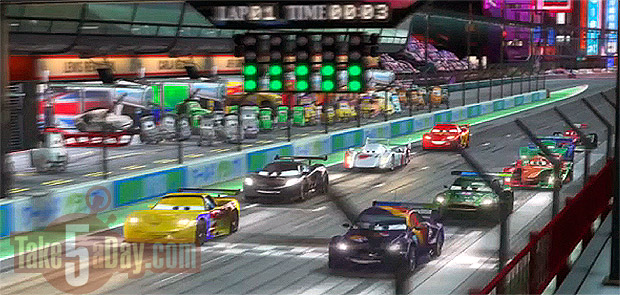 Lewis Hamilton (behind Jeff Gorvette) & Nigel Gearsley
Rip Clutchgoneski (behind Nigel) and Shu Todoroki
Carla Veloso (blue-green) slightly ahead of Lightning McQueen in the next to last row
… and Francesco Bernouilli.
In the trailers, we have seen a glimpse of a few other racers – these are probably the main 11 – maybe a few others have crashed out? And of course, the trailer scenes may not be in the film itself – they might add some racers – both to have additional foils or comic relief and of course, maybe to sell a few more diecasts. 🙂
In any case, it seems pretty unlikely they will squeeze in more than a handful of other racers so it probably is safe to guess the CARS 2 racers will number less than 20.
It does look like this previously un-named racer character diecast is Miguel Camino …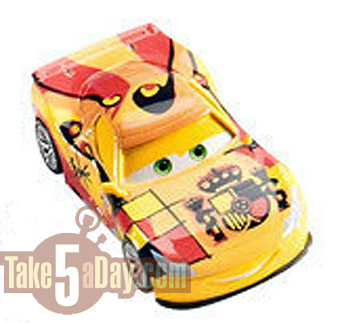 Thanks "ScoobyDoo" for Lewis Hamilton photos and info and all others who helped assemble the grid info. Thanks!
For fans of Lewis Hamilton, he'll be at Watkins Glen – switching race cars with Tony Stewart for a couple laps before the NASCAR race later this year.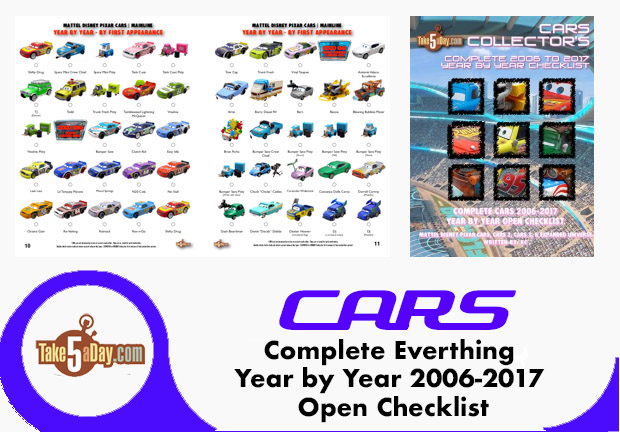 metroxing

28 March 2011

Disney Pixar CARS 3, Mattel Disney Pixar CARS, Mattel Disney Pixar Diecast CARS 3


18 Comments