Home
»
Film
I Want a Google Map of 2,001 Movie Set Locations … Done!
Have you ever thought, I would like to click on a Google Map of 2,001 movie set locations worldwide to see what movies were shot where …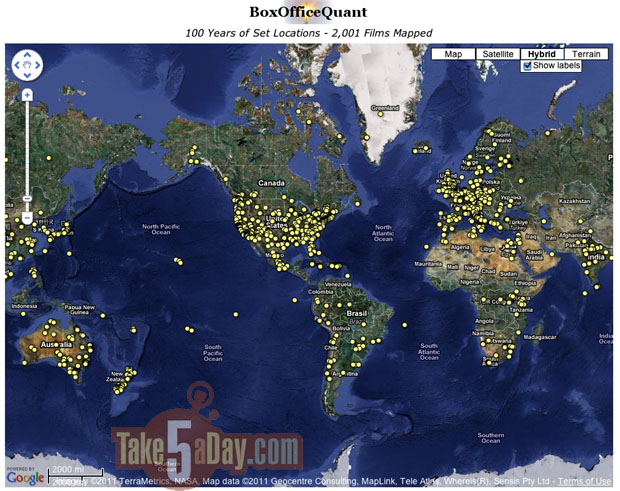 Now, just for you – DONE!
Yep, just click on any dot* … What are the films shot on location in the Cayman Islands?
* Not yet, these are just jpegs, click on link at end. 🙂
CLICK.
Including links to IMDB.
Check it out at BoxOfficeQuant.com