Home
»
Video
Blu Ray Player Firmware Flash Upgrade
If your Blu Ray player is giving you problems with some newer discs … your machine might need a firmware upgrade.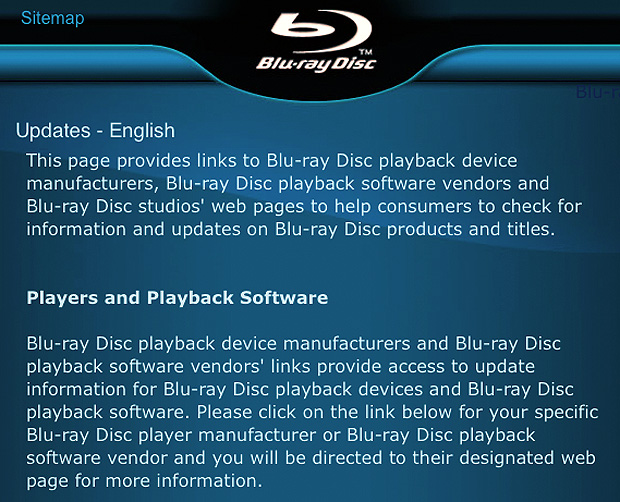 This site above is the official Blu Ray association page and has links to all the major manufacturers on how to update your machine.
Some need a direct ethernet from your router, some will accept a flash drive and some you can do over the air via wifi … good luck!