Home
»
Disney Pixar CARS 3
,
Mattel Disney Pixar Diecast CARS 3
Mattel Disney Pixar Diecast CARS 2: Toy Fair Lightning McQueen + Win One Contest!
If you were lucky enough to be invited to the Disney Pixar CARS 2 unveiling at New York Toy Fair a few weeks back, you received one of these as part of your thank you gift …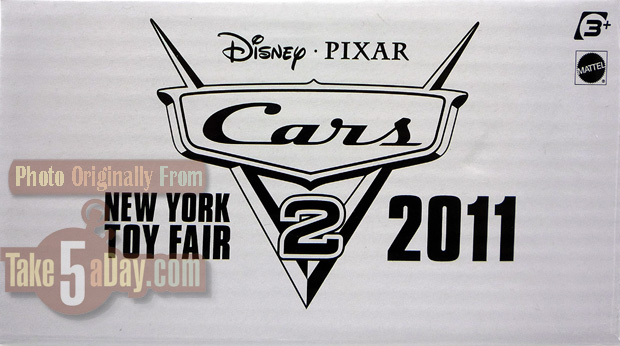 A CARS 2 Lightning McQueen encased like a jewel in an acrylic box …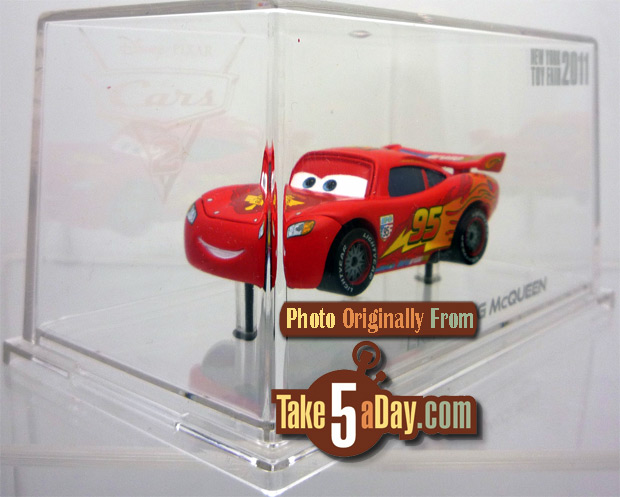 The case has the CARS 2 logo (on the back panel) plus the NY Toy Fair stamp …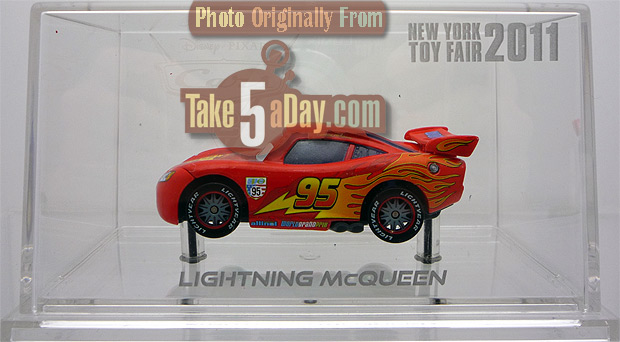 Of course, this Lightning will be released officially on May 16, 2011 on a card.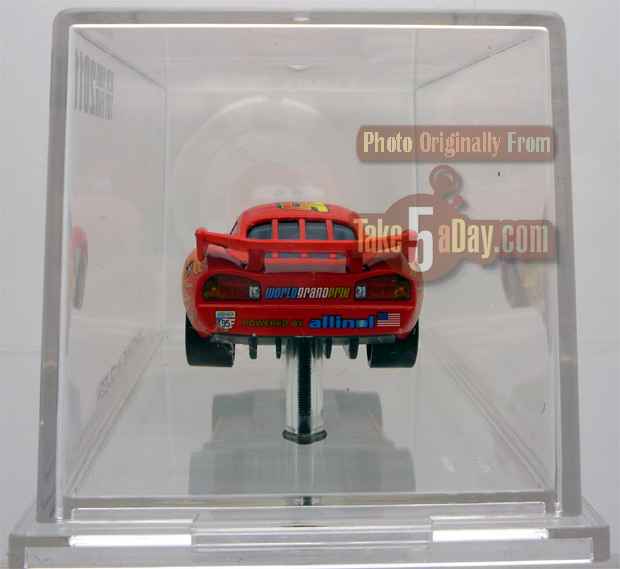 Nice high res look at the back …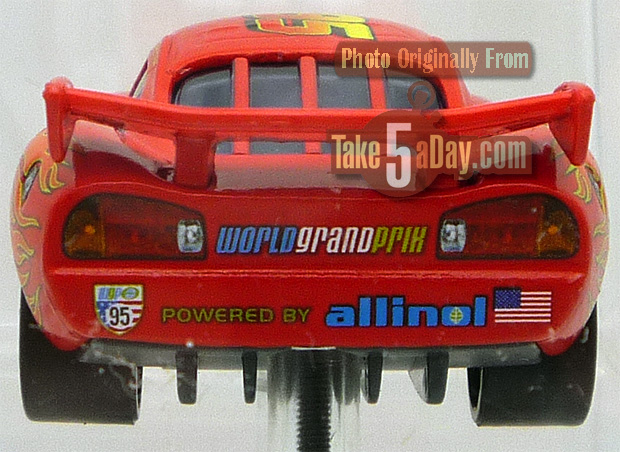 But this special Lightning McQueen with the two screw holes and the NY Toy Fair edition box is limited to 500 worldwide.
And officially, it is the first release for the 1:55 series for CARS 2 …
And yes, courtesy of Disney Consumer Products, you can win one here!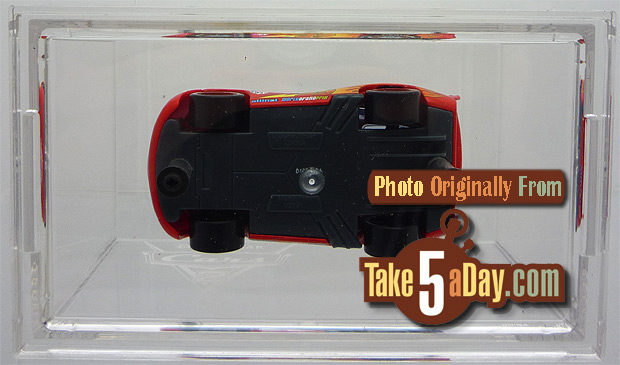 As usual, your comments below with the words CONTEST ENTRY will count as a contest entry. As usual, any comments without the words CONTEST ENTRY will be seen by the computer as "merely" a comment and of course, not actually counted as a contest entry.
In addition, if you fill out out our survey and include your name and TakeFive login name on the final page, you will get 5 additional entries.
If you are going to fill out the survey and enter the contest, be sure to sign up for a TakeFiveADay account first (front page, right hand side) as you will need that and an email address to get the 5 additional entries. It's free to create an account.
Fill out the survey HERE. Or at: http://www.surveymonkey.com/s/T5Cars
It should take you about 5 minutes.
You can only fill out the survey ONCE. Any additional surveys and contest entries under that name & email will be deleted.
In addition, you can enter ONCE every 12 hours in the comments below with the words CONTEST ENTRY plus answering either question:
The CARS 1 CAR I still want is ______________________.
or
The CARS 2 CAR I really want is _____________________.
The Contest starts RIGHT NOW and ends Sunday, March 13, 2011 11:59:59 PM Pacific US Time. After that, your approved entries will be compiled and then the computer will randomly select a winner.
International entries are welcome but for insurance and shipping costs reasons, we can only mail to a US address so if you win, you'll have to find someone in the US who will take responsibility the rest of the way.
Thanks and good luck all!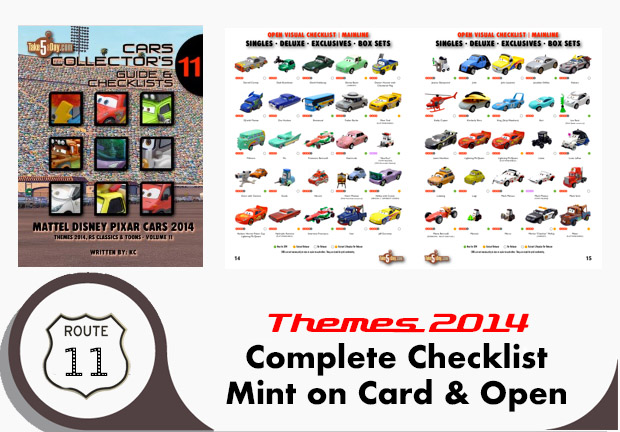 metroxing

4 March 2011

Disney Pixar CARS 3, Mattel Disney Pixar Diecast CARS 3


690 Comments