Home
»
Mattel Disney Pixar CARS
Mattel Disney Pixar Diecast CARS: Wilmar is Right and Not Wrong
Yea, I thought Wilmar Flatz's flag was wrong because it didn't match the screenshot …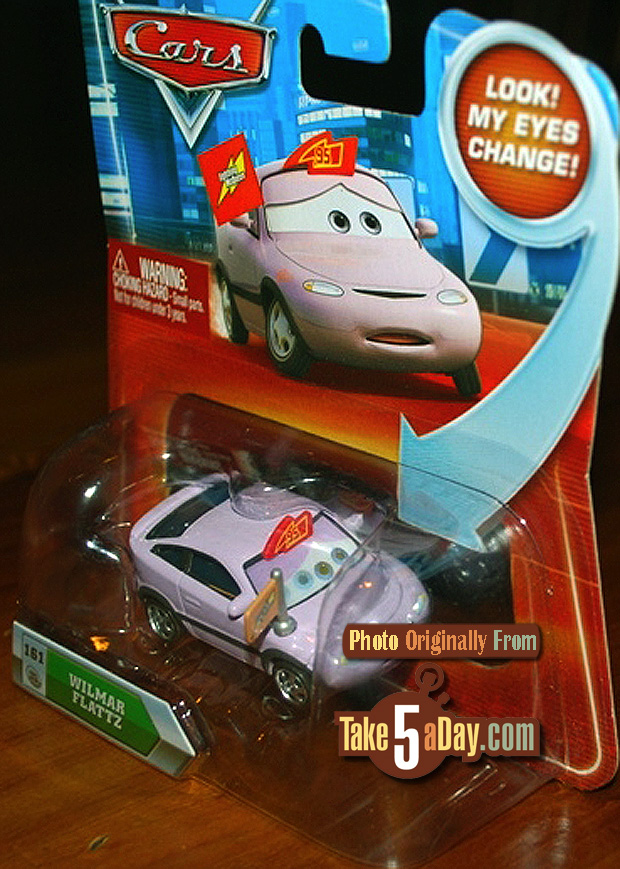 But once again, the packaging dude has failed us … because Wilmar is SUCH a HUGE fan, his/hers? flag has Sun UV damage from being such a long time fan!
As long time fan John in MO points out from THE FILM …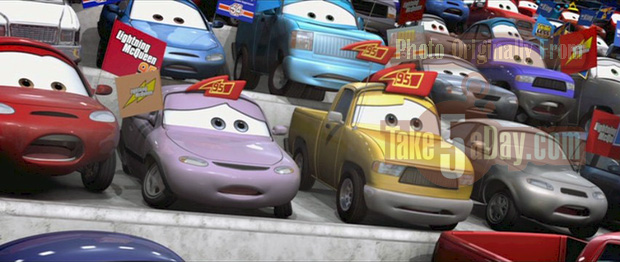 In other words – diecast – spot on!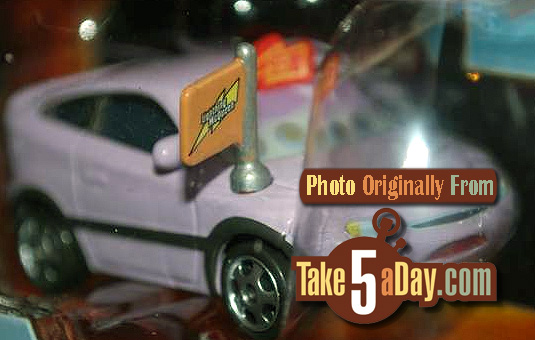 Nice details and nice of John in Mo to spot it.
And speaking of spotting … John mentions an early scene that seems to poke fun of Chick with his name not quite on him …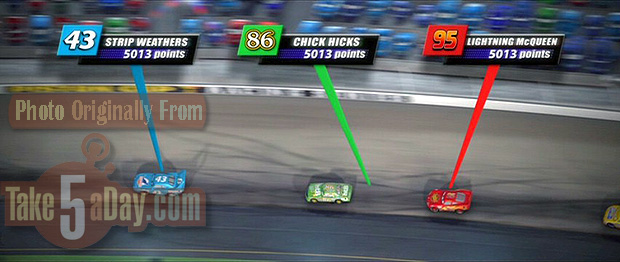 It is a burn on Chick but it's also another nice Pixar touch … in the TV coverage of NASCAR, they will do this GPS thing where they stick a pin in a car moving around the track with driver info and or speed info and often times, out of the 3-4 "pins" on the screen, one will be slightly off as they are moving faster than the graphics computer can locate and keep "attached." So, Pixar has replicated this realistic TV coverage bit plus poke a little fun at Chick …
Details, details, details …


metroxing

27 February 2011

Mattel Disney Pixar CARS


10 Comments