Home
»
Disney Pixar
,
Disney Pixar CARS 3
,
Lego
,
Toys
Disney Pixar CARS 2: Lego CARS 2 – Time to Clear a 3rd Room
Sometimes you should be carefully of what you ask for … because when it comes true, your budget will take a hit. 🙂
Lego, Lego, Lego my Lego CAR 2 Lego.
Spy Jet Escape (@$49.99 May, 2011)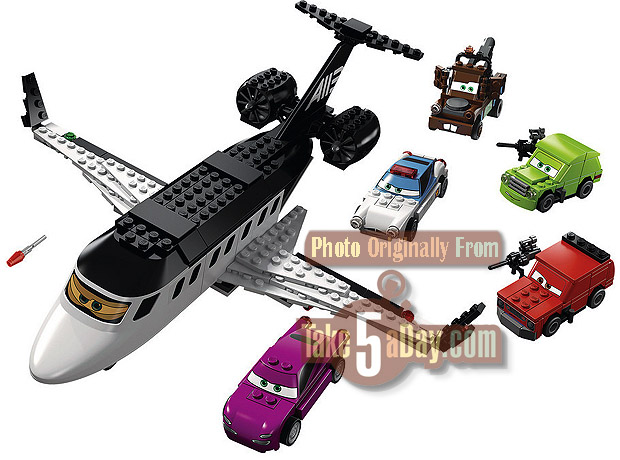 And closer pics of Siddeley the plane.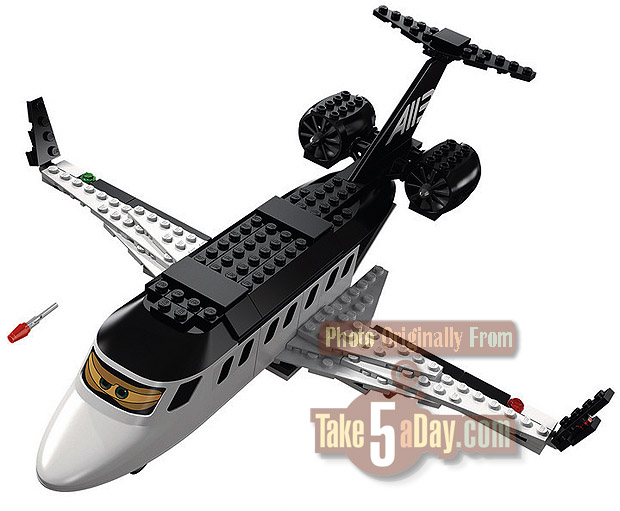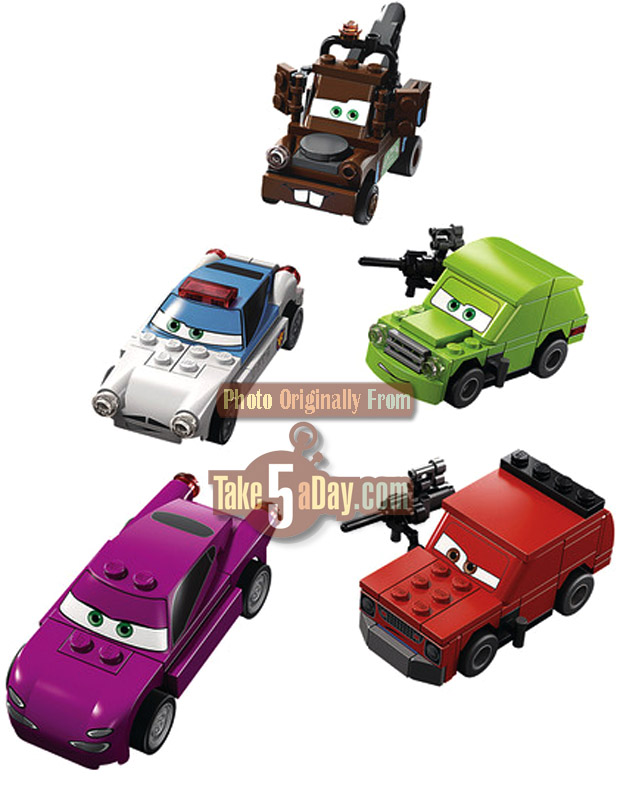 That's Holley, Finn McMissile, Mater, Red Gremlin & Grem minion.
Grand Prix Racing Rivalry (@$14.99 May, 2011)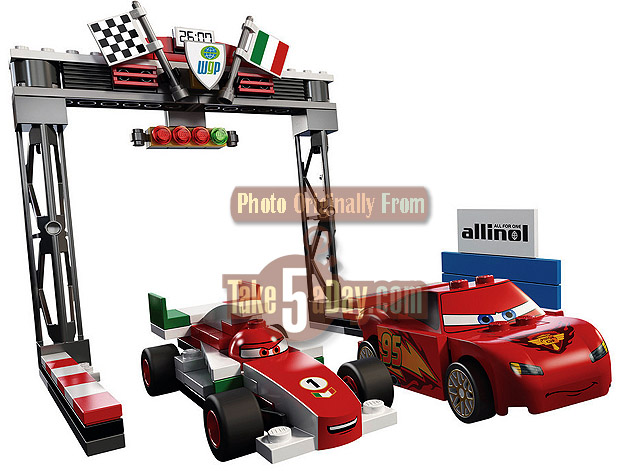 Or the larger more complete version …
The CARS 2 International Racing Circuit (@$89.99, May 2011)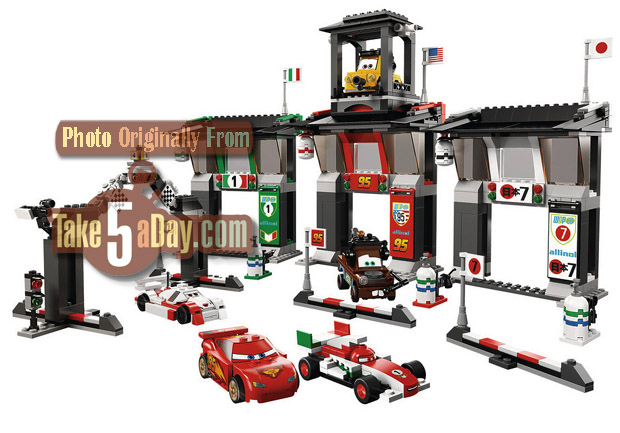 With Pit Crew Mater, Shu Todoroki & Luigi.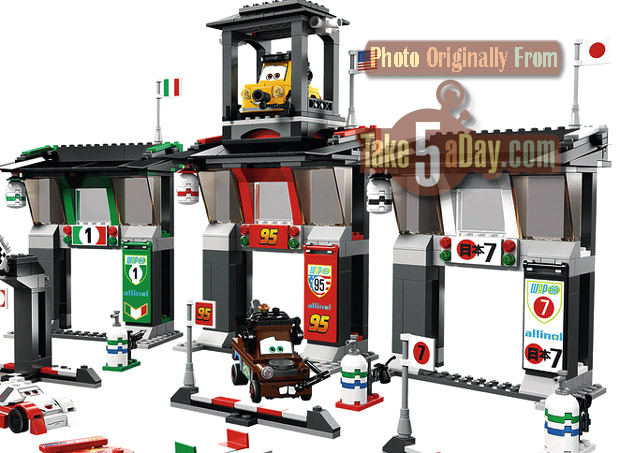 Luigi & Guido Pit Crew are represented in …
Tokyo Pit Stop (@$14.99, May 2011)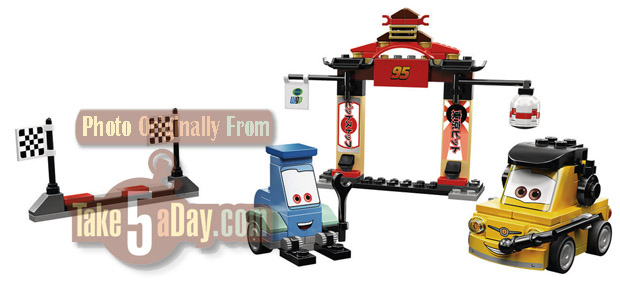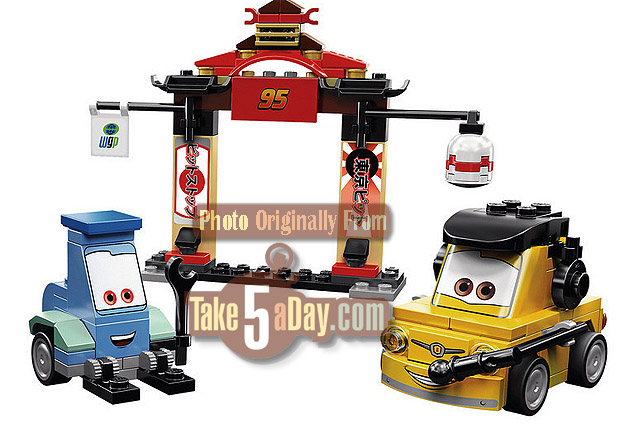 And of course, you have to stop at Flo's V8 Cafe …
Flo's v8 Cafe (@$59.99, May 2011)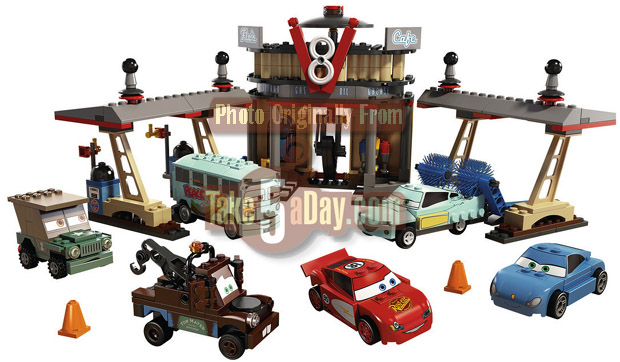 With Radiator Springs McQueen and Townie Mater …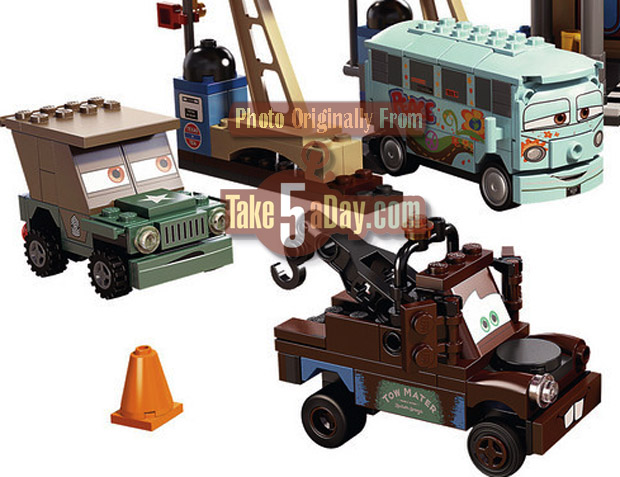 I would quibble Fillmore looks more like a character from Thomas … but otherwise, very cute.
And what's a set without Mack?
Mack's Team Truck  (@$39.99, May 2011)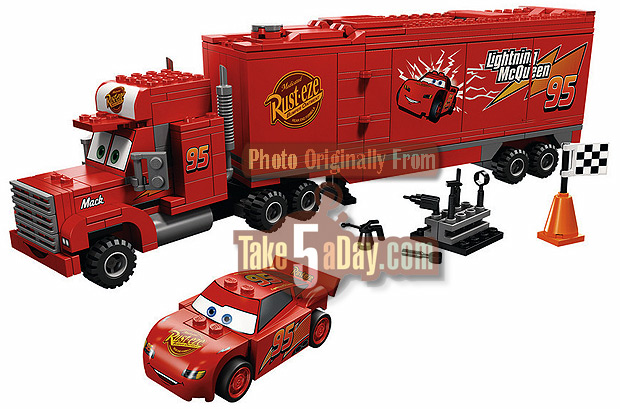 And also shown, giant Mater …
Ultimate Build Mater (@$29.99, May 2011)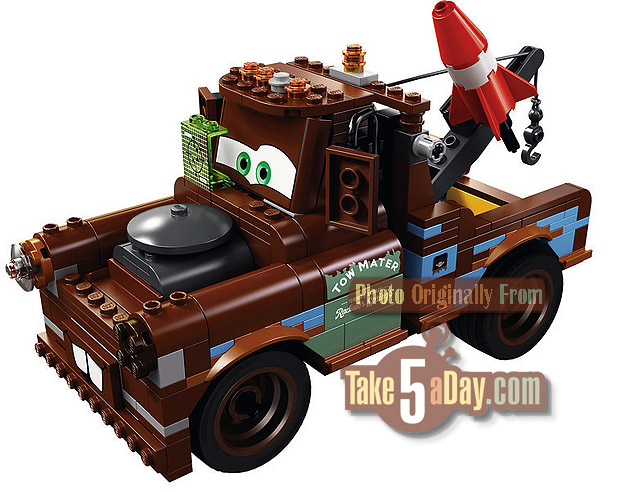 There will also be an ultimate build Francesco Bernoulli & Lightning McQueen.
This is the Ultimate Build McQueen
Only a low res photo of Ultimate Build Francesco so far …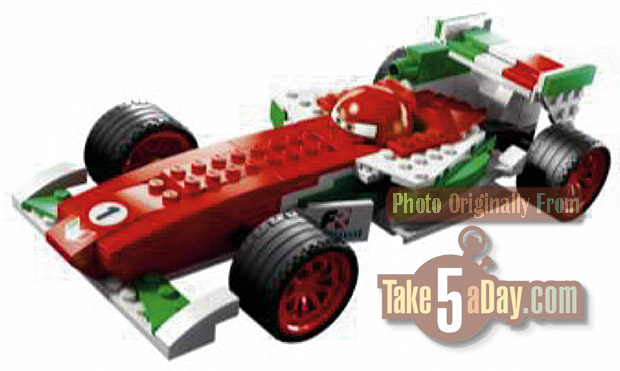 Our original post on what's coming for Lego CARS 2 is HERE. The Set #8424 – CARS Mater's Spy Zone might now be called the Spy Jet Escape set shown above.
There is one more big set they are probably saving for Christmas: Set #8426 – CARS Escape at Sea
And there will be Duplo sets also … for those who like to keep track of all the detailed info:
Set #5817 – Agent Mater
Set #5818 – Italian Luigi
Set #5819 – Race in Tokyo
Set #5828 – Big Bentley
Set #5829 – Pit Stop
Looks like a crazy busy years for CARS 2 collectors. 🙂
And perfect to attach to my iPhone case.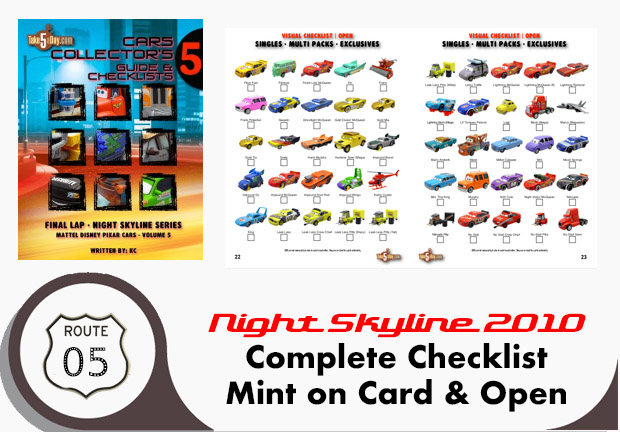 metroxing

15 February 2011

Disney Pixar, Disney Pixar CARS 3, Lego, Toys


22 Comments