Home
»
Magazine
,
Mattel Disney Pixar CARS
Toyfare & Wizard Comics Magazine – Closed & Done
While not the biggest shock in the world, WIZARD Publishing has closed up shop on Toyfare magazine & Wizard (Comic Books).
In this day and age, of course, with the instant-on of the internet, hard for a printed magazine with its 1-3 month deadline required of a monthly magazine to compete. By the time the info is out in the magazine, it's already old news … or like some crazy website where you can read 2,500 posts just on one particular diecast line … INCONCEIVABLE!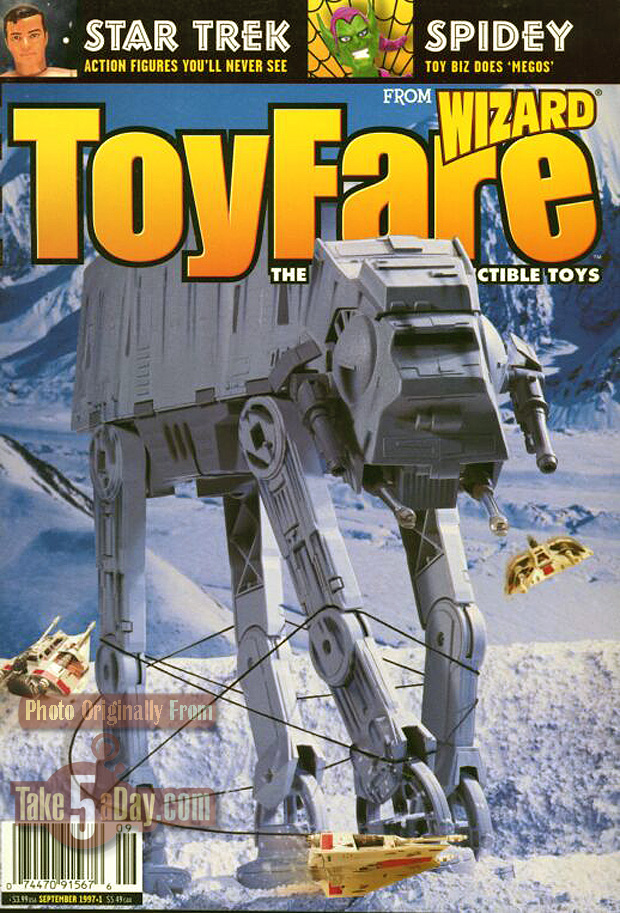 (first issue cover)
Of course, the other problem is that they while the behind-the-scenes features were excellent, coverage of actual toys and toy lines got weaker and weaker … of course, niche magazines always face that problem – the industry figures – why bother buying ads, they're giving us free PR …
Yes, Lee's & Tomart's are still around but they seem really averse to words (or words strung together spelled correctly and with proper grammar …  😛  ). So, if you're looking for photos of the Avatar action figure releases or Mego figures of 1971, it's mostly there but beyond that, sadly not much more.
For diecast collectors of larger scales – there are two relatively new magazines that are ultra nice – excellent editorial, world class photos and excellent paper stock (full color throughout).
Both are generally available at Border's & Barnes-Noble but may not be obvious as CAR ROOM is published 6 times a year and DIECAST MAGAZINE 4 times a year.
THE CAR ROOM MAGAZINE (also available by subscription at Amazon – they are having a February sale – buy $20 worth of mag subscriptions, get $10 Amazon gift card).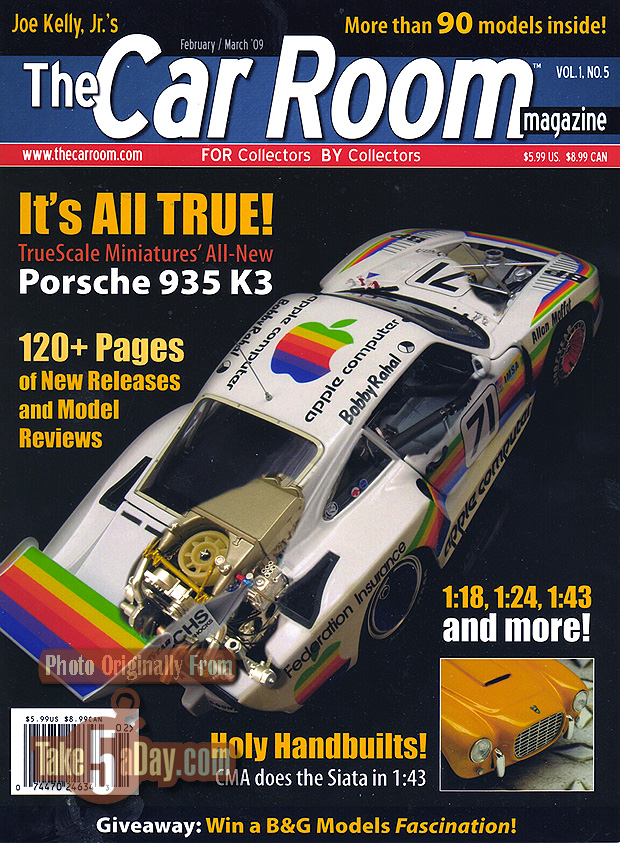 Or Diecast Magazine (direct subscription only – quarterly) – also excellent coverage & nice photos throughout – only tiny quibble being you get two fewer issues a year. Though a free registration entitles you to view the latest issue online free.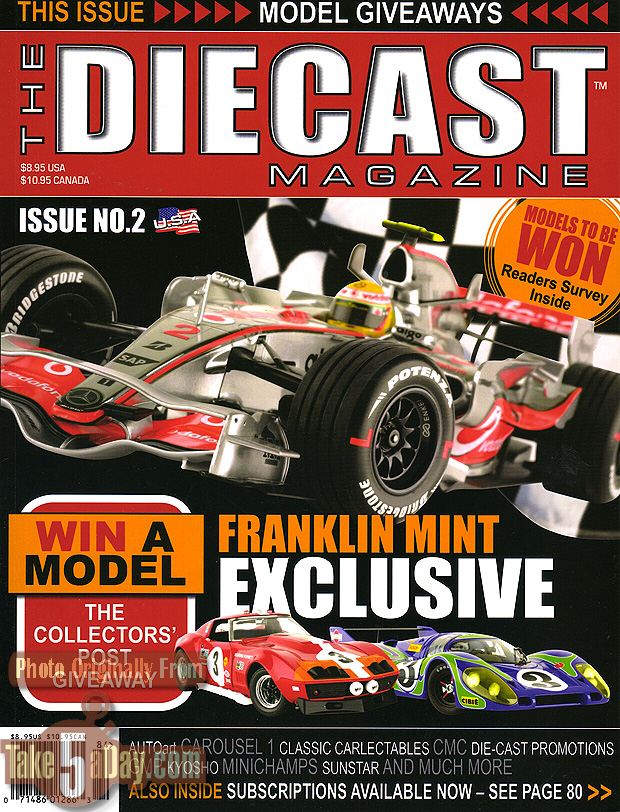 Neither cover the 1:64 market very much nor the Mattel Disney Pixar Diecast CARS but are fun to look (or dangerous to your wallet – either way 🙂  ).
Or the Japanese way – a 250 page magazine with 1,000 photos and printed on heavy art magazine stock … though 200 of the pages are devoted to Gundam & like figures … (check your local comic book store).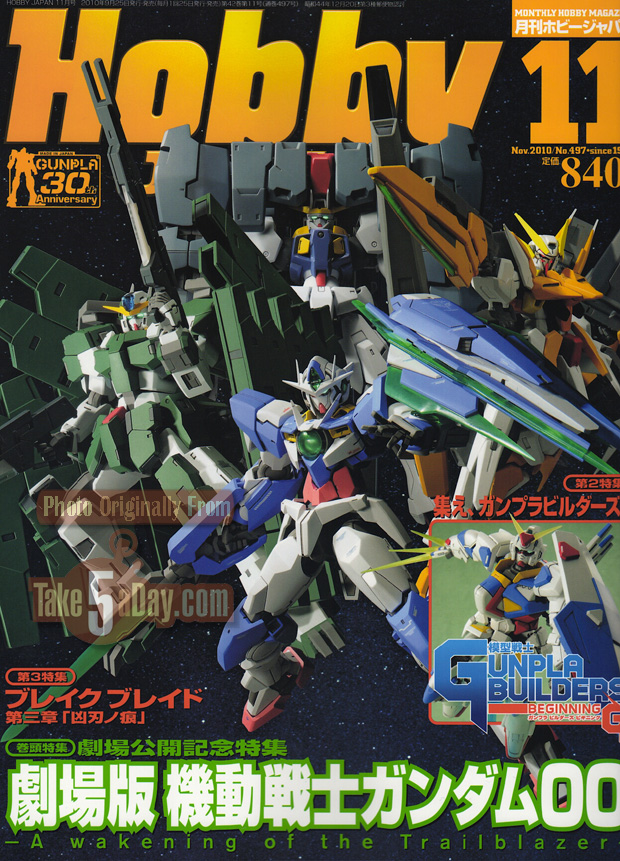 Apparently there will be a digital magazine-website coming soon called Wizard World and the conventions are continuing as is.
You can read more at Newsrama.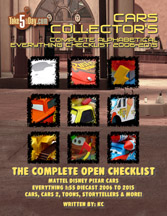 metroxing

2 February 2011

Magazine, Mattel Disney Pixar CARS


9 Comments