Home
»
Mattel Disney Pixar CARS
Mattel Disney Pixar Diecast CARS: WM Winter Reset – For Some, Fun Snow Day – Others, Days of Darkness
The WM reset is coming – for some, a fun snow day – for others, gloom of night and months of darkness …
Lenticular Singles get 8 pegs and the oversized get 4 pegs … which is about the only nice thing as the oversized-deluxe were not listed on any of WM's last reset.
There is space for the 3-packs though there is nothing new on the list so it's either a carry-over or maybe there's a new 3-pack list coming.
Trucks & Trailers – same situation.
There are NO Toons listed (singles or deluxe) at this store.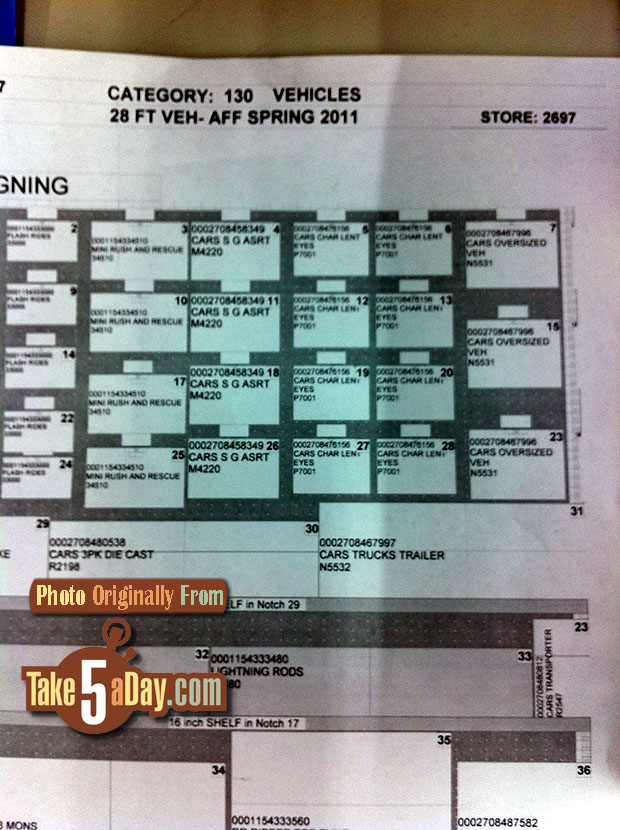 However, at another WM, all is full (well, when they re-stocked):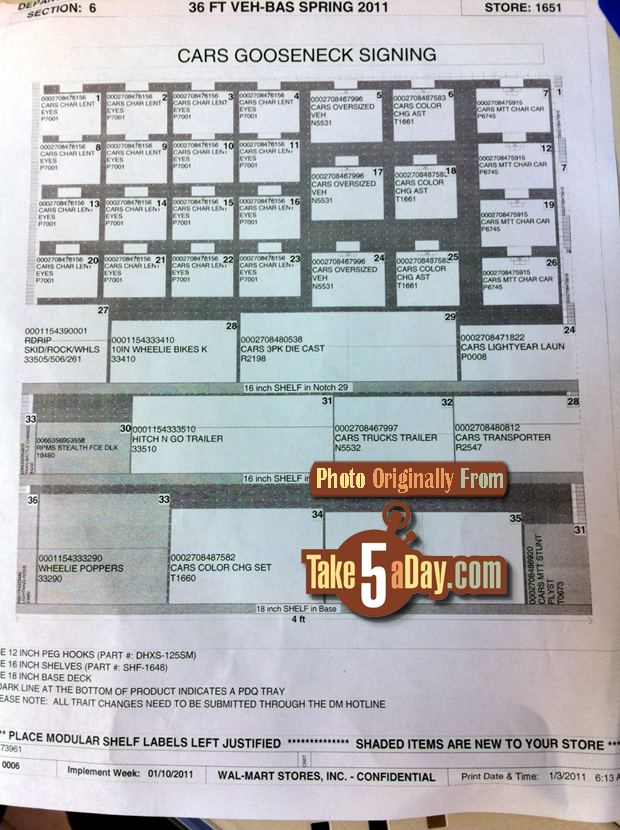 Everything is listed …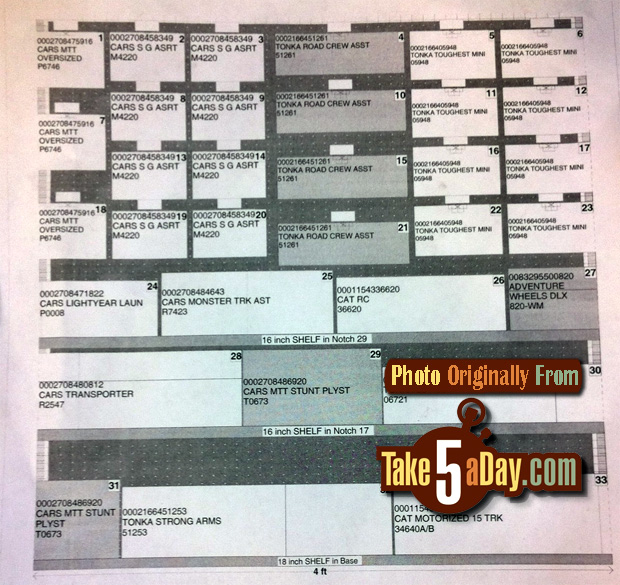 Including both Toons and Toons Oversized + Color Changers …
So, be sure to go to the right WM.
WM does have CARS2 CARS in the system but not coming until late Spring-early Summer. Either the next reset or definitely the one after.
(BTW, S & G stands for Shake 'N Go).
For Shake 'n Go collectors, more are coming for CARS2 – there will be at least 8 releases including the new Lightning, Finn McMissile, Mater, Professor Zundapp, Jeff Gorvette and Holly Shiftwell + 2 racers. So, er Collect them all!

metroxing

11 January 2011

Mattel Disney Pixar CARS


23 Comments