Home
»
Mattel Disney Pixar CARS
Mattel Disney Pixar Diecast CARS: Toons Singles Checklist
Thanks "Ltlloyd38" for pulling this list together. I had my Toons scattered all over and lost track of what was where so nice of Ltlloyd38 to keep track of the numbering so we can build this nice checklist.
The "blank spots" in the checklist are the ones not yet officially out in the US as of today …

Thank, "Ltlloyd38."
Of course as soon as I finish this, "Mike Man-I-Fold," sends us a pic of his find #45 Tabinu … so just a sneak peek for now – more detail pics to follow in another post …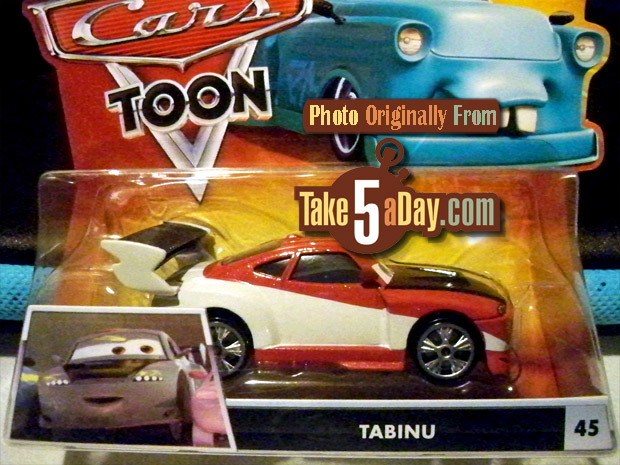 This is one time we're glad they gave him a nicer color than the "gray" of the screengrab.
"Mike Man-I-Fold" says he saw 7 on the pegs and think the case looks suspiciously like this one except for Yojimbo … so they might've made changes to the listed case contents of V.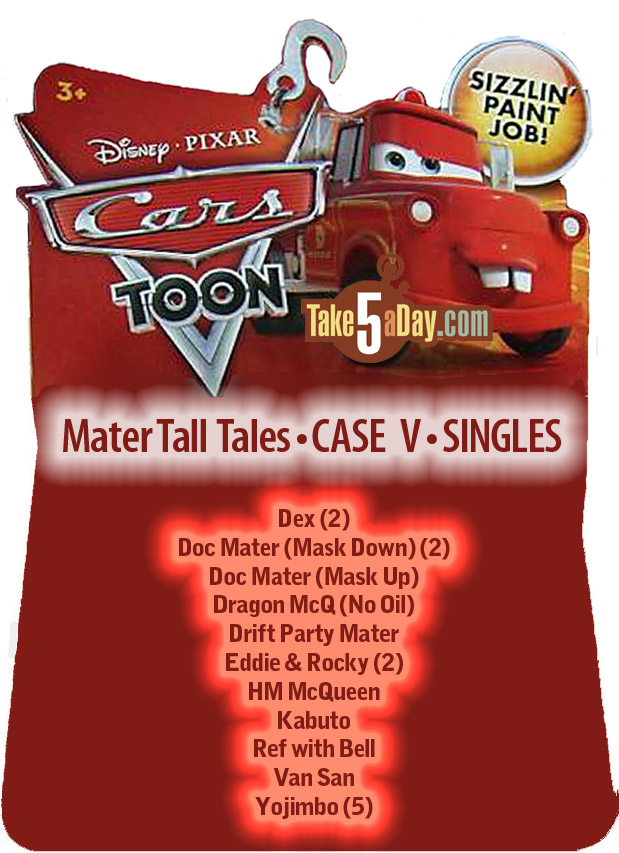 So let us know if you concur?
Thanks and happy hunting!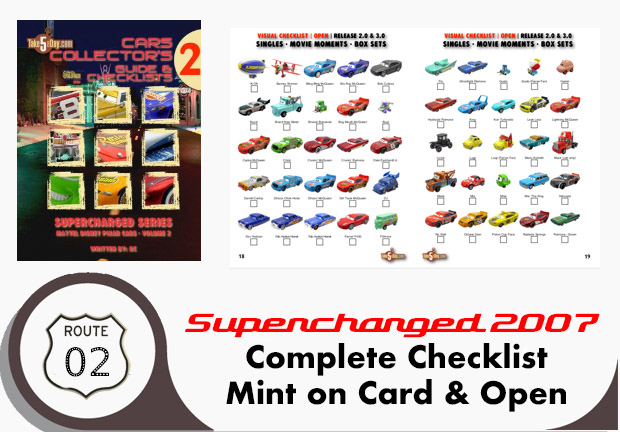 metroxing

22 December 2010

Mattel Disney Pixar CARS


17 Comments