Home
»
Apple
,
iPhone
MobileMe – Renew or Start New – Best Deal $42
This Amazon seller has the best deal on Apple's MobileMe Renewal or New account at only $42. (and free shipping!) – if it sells out, you can check out the other sellers HERE.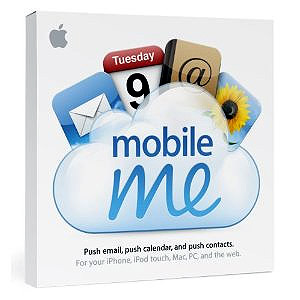 Yes, I know it says "Old Edition" but unlike "normal" software which requires an upgrade, MobileMe is simply an activation code for a WEB SERVICES ACCOUNT (renewal or new) so the service itself is ALWAYS the latest and the codes themselves are GOOD FOREVER. And they are stackable so even if you just renewed, you can enter another activation/renewal code.*
Once you get the activation number, just follow the screens to create a new account and enter the activation code.
For those renewing, click on your ACCOUNT PAGE, go to billing and the activation button is on the lower left.
The nicest feature of MobileMe is that it syncs your notes, contacts, & calendars across all the ways you can access your MobileMe account (web browser (mac or PC), iPad, & iPhone). It's pretty nice to update contact info or a calendar event on the iPhone and pretty much next time you check that on your computer or iPad, it's updated. You also get an email account and yes, clearly you can get a free email account almost anywhere – this one comes without ads – and if you have an iPhone, setup to MobileMe is very simply unlike your other email accounts requiring figuring out SMTP & POP server names. Plus, you can create up to 8 email accounts that will ALL feed into your main one without having to do any forwarding – so you can set up different ones for different purposes.
There are a bunch of other features for those who don't have one and need to decide if they want one – scroll down the Amazon selling page to read all about it.
* The weird thing is you can stack them and buy a bunch of renewals (though there's no real point in going too far out) BUT they don't show up until time for the NEXT renewal. For instance, if you renew or enter TWO codes, your MobileMe says your account is active for (example) until December 17, 2011 BUT your other code is in there and on December 16, 2011 – it will see it and suddenly read December 17, 2012 … freaky and weird, yes but Apple is NOT cheating you even if it seems like it … with that said, the discounted price for MobileMe is generally $42 to $55 dollars so you have to decide if you want to pay upfront or just wait a year and pay about the same (@$42) or maybe pay a little more … or pay upfront and hoard some …