Home
»
Retail
,
Toys
Lego MiniFigure Wave 3: It's a Bumpy Ride to Find
Hot, hot, hot.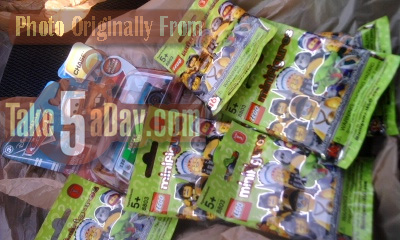 (thanks, Jimmy D.)
The Wave 3 Lego Minifigures are out now …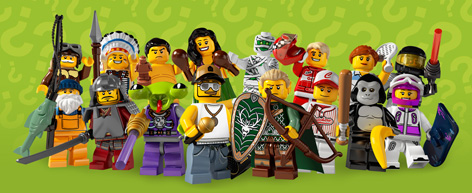 As you know, in the last wave, Lego decided for internal inventory, they wanted some way to tell them apart so they added a mystery barcodes to the right but people quickly deciphered them so this time, they decided to try and hide them but AGAIN to no avail. People quickly deciphered the "bumps" at the bottom of each package.
Courtesy of Brickset.com.
Once again, these are pretty hard to resist especially the gorilla and the Cyborg with a peg leg?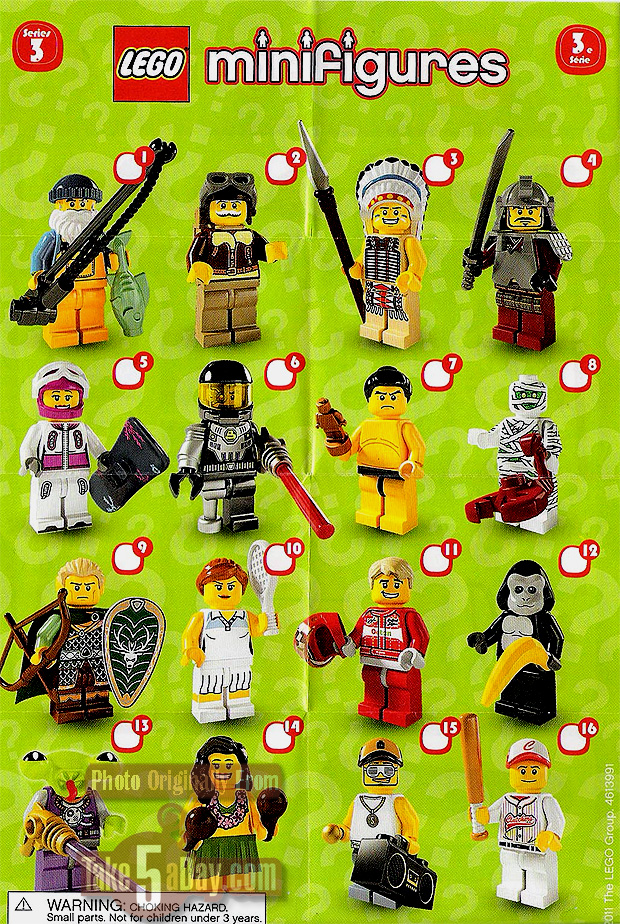 Again, great job with the accessories.
(BTW, that's a mummy with a scorpion and not some alien wrench).
Of course, the whole mystery thing doesn't really make sense since everything is a sellout but whatever …
With 16 all-new minifigures, Series 3 adds even more collectable figures to the growing LEGO Minifigure Collection! Each minifigure comes in a sealed, mystery, bag, so you never know which minifigure you might get. And each minifigure has its own special accessories, display plate and collector's leaflet. Inspired by movies, sports, history and just everyday life, this collection includes: Tennis Player, Hula Dancer, Space Alien, Samurai Warrior, Sumo Wrestler, Rapper, Fisherman, Tribal Chief, Snowboarder, Elf, Race Car Driver, Pilot, Baseball Player, Mummy, Space Villain, Gorilla Suit Guy.
So, yea, not gorilla but gorilla suit guy lest any gorilla experts try to claim it's not accurate that it's standing upright 🙂 … plus the banana is way out of scale.
If you can't wait to find it in stores, TRU has it online for $3.99 each (mystery choice, of course).
The LEGO STORE does not list it online yet.
But the new Pharaoh's Quest series looks pretty cool