Home
»
Retail
Amazon Black Friday Deals – Last Generation Kindle $89 – 9 AM
Amazon has some interesting Black Friday deals …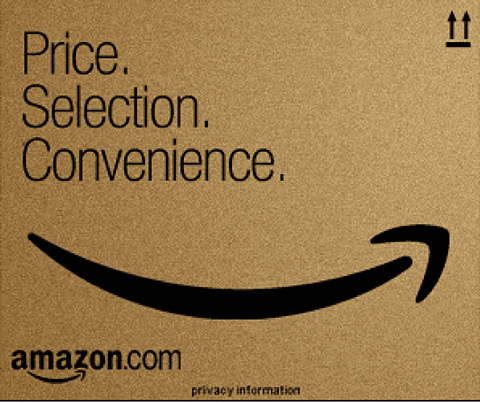 At 9 AM Pacific time, they will offer the last generation Kindle for $89. The current generation seems much nicer.
The link is NOT LIVE yet but it should be here at 9 AM later today.
The current generation of Kindle is $139 (Wifi) or $189 for the 3G & WiFi version if you want content on the go – the 3G is FREE which is nice.
Amazon's main KINDLE page is here with info on everything.
Other Amazon Black Friday deals LINKS:
DVD's & Blu Ray DVD's (from $4 DVD's to $9 Blu Ray DVD's) and Toys.
And a nice basic LG network Blu Ray Player for $69.
(ReviewsBookEReader has a nice overview of the difference between the last generation and the current).
Without too much detail, for those undecided between the KINDLE and the IPAD, here's a brief over-view.
For those who just want an eReader, it's hard to go wrong with the KINDLE. Avid eReader users like the fact it's monochrome – they feel it's less strain on their eyes and it does also extend the battery life … another advantage to the KINDLE is that it's light as a feather, it's actually lighter than even most paperbacks … and the KINDLE software is great as you can read your KINDLE books on many other devices so even if you decide to switch from a Kindle exclusively, with the free software and account syncing, you can easily transfer your books purchased on the KINDLE hardware to read on your iphone, ipad, ipod touch, android, blackberry devices and/or PC's and Macs.
And while they have added some features to the KINDLE, it is essentially an eReader device only which again is not necessarily a bad thing but it is what it is – as long as you know that upfront.
The iPad is a pretty great device if it's what you're looking for – it is not for everyone and it's not necessarily a necessity like having to own a personal computer – it's kind of like having a pickup truck in addition to your regular vehicle. Just like with a pickup truck, you are giving up some features of a regular fully enclosed car/SUV but for some/many people – it's hard to live without one.
We'll do a full comparison in a few days but the iPad choice really just comes down to two choices.
Wifi ONLY or WiFi and 3G.
Storage.
WiFi ONLY is cheaper – and your access to the internet is restricted to when you have WiFi access. If you really only plan on using your iPad mostly at home or at a specific place where you can get WiFi (another house, work, stores, etc  …), and you mostly want to access files on your iPad already (books, movies, tv shows, photos, most apps, music, etc …) and don't need email access everywhere – then the WiFi only version will satisfy you – plus save about $130 for each choice.
The WiFi + 3G version comes with WiFi and the option of signing up with AT&T (in the US) to have 3G coverage access on the road – for instance, you can use the iPad as a giant GPS while driving around.
Or most of the mobile services now offer the portable MiFi devices that you can use to wirelessly access the internet everywhere with your iPad.
Verizon MiFi with a plan.
Verizon MiFi (unlocked).
GSM Unlocked MiFi (ATT or T-Mobile).
Storage – there are three versions, 16 GB, 32 GB or 64 GB. It really depends on how many movies you like to load – that is the big space eater. Most other media, photos and even apps will not take up that much space – but game apps do tend to take up more so if think game apps are what you want most, you should consider either the 32 GB or 64 GB versions.
Walmart has free ship to store (if your WM does not have it in stock).
16 GB WiFi Only, 32 GB WiFi Only, & 64 GB WiFi Only.
16 GB WiFi + 3G, 32 GB WiFi + 3G, & 64 GB WiFi + 3G.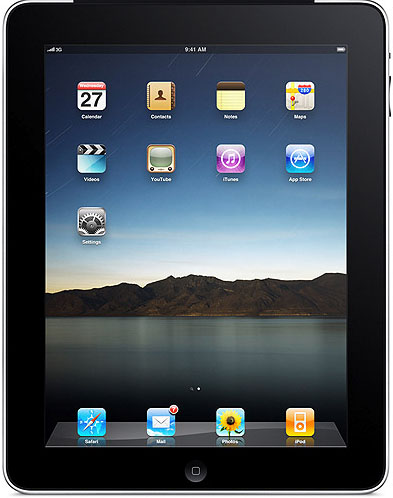 Other online Black Friday links are HERE.