Home
»
Mattel Disney Pixar CARS
Mattel Disney Pixar Diecast CARS: More Deluxe CARS & Kmart
Remember a few months ago when you got a chance to vote on some of the Top 10 CARS left?
Looks like the voting results are resulting in CARS …
Three bits of news.
1) The list has been split in two with two branches – branch one is the Deluxe-Oversized-Megasize lineup. The announced Deluxe-Oversized are still scheduled …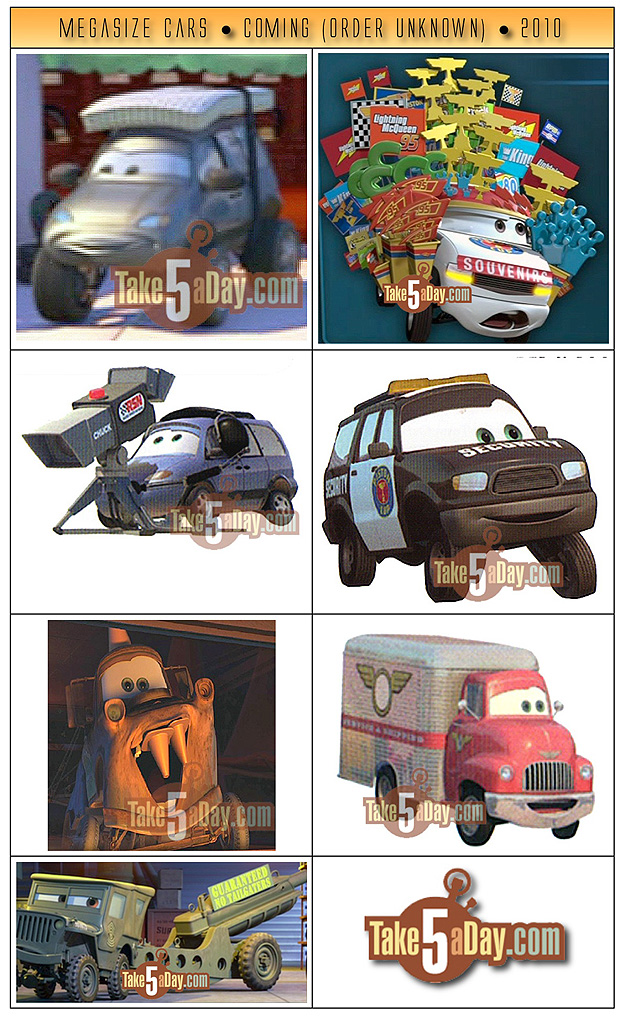 Richard Kensington is out, Brian should be out soon, Miles Meat Malone is scheduled after that … then after, will the other 4 also be out in the next few months? Or later in the Spring as part of the new …
2) Kmart + Matty or other Online Exclusive Megasize series?
The first two on the list seem to be …
Nelson the Camera Operator.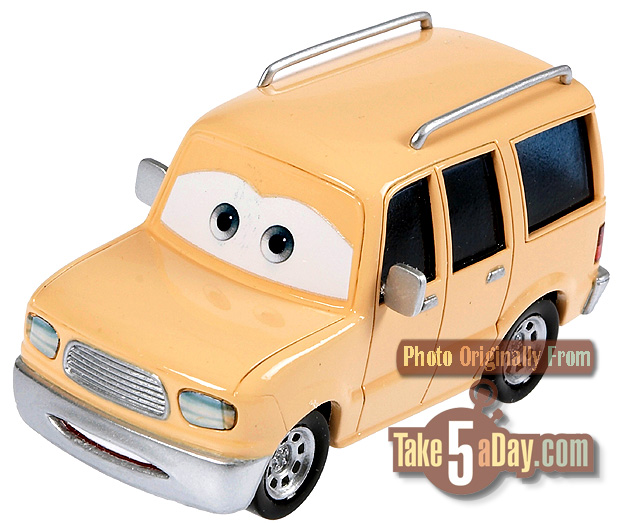 Benny Brakedrum
3) Yes, the Deluxe-Oversized lineup is moving to an exclusive but it's unclear if it's Kmart + Matty or Kmart + Other Online sellers? It's one of the two options.*
There's more on the list but you don't want all the info on one day, do you? 🙂
Yes, there is an RV list – still sorting through it – they will get their own separate release – not Kmart exclusives – list coming soon.
*We know the Kmart portion of the business won't be dull … 🙂

metroxing

15 November 2010

Mattel Disney Pixar CARS


49 Comments