Home
»
Mattel Disney Pixar CARS
,
Retail
Mattel Disney Pixar Diecast CARS: These
Are

Are Not the Christmas Singles You're Looking For …

There are CARS Christmas singles and there are CARS CHRISTMAS SINGLES …

The Target "Stocking Stuffer" Christmas CARS …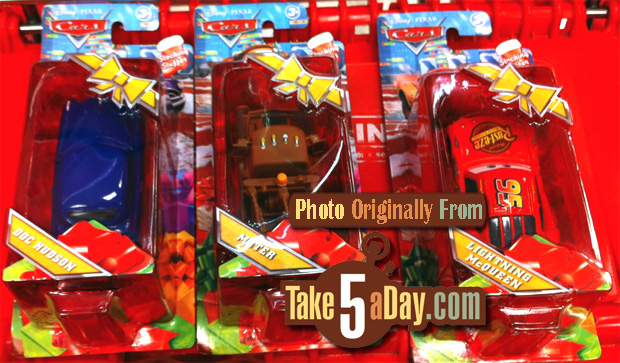 There is also a KING (the shortpack) … along with 5 Lightning McQueens, 3 Mater's & 3 Doc's. Classic eyes – DPCI 087071006.
These are in the Christmas toys section.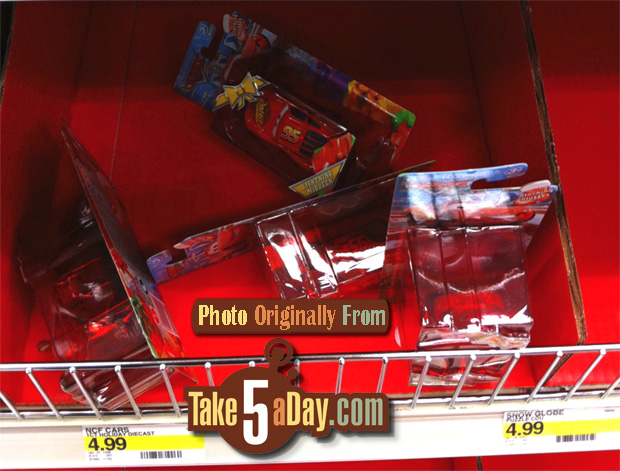 These may not be the Christmas CARS you're looking for – maybe these that Steven HB just found in the UK?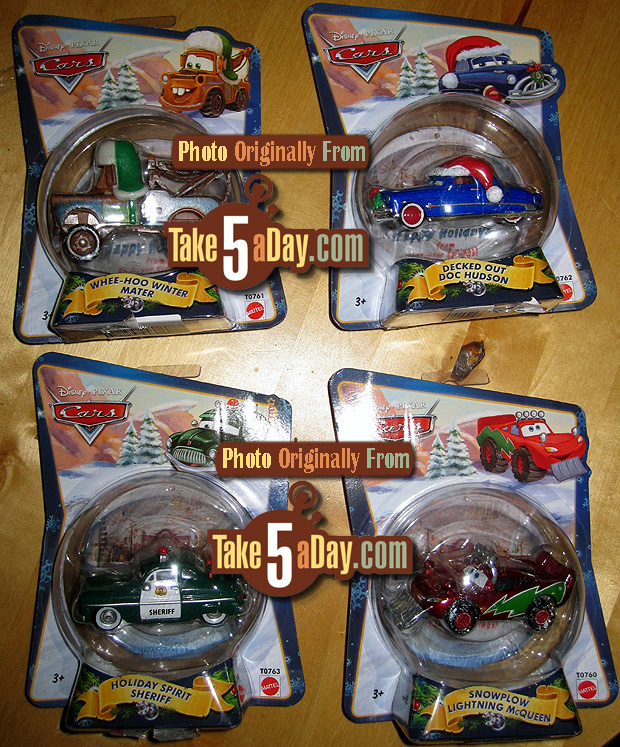 So much for the theory Snowplow Lightning & Whee Hoo Mater are too large to fit on a card …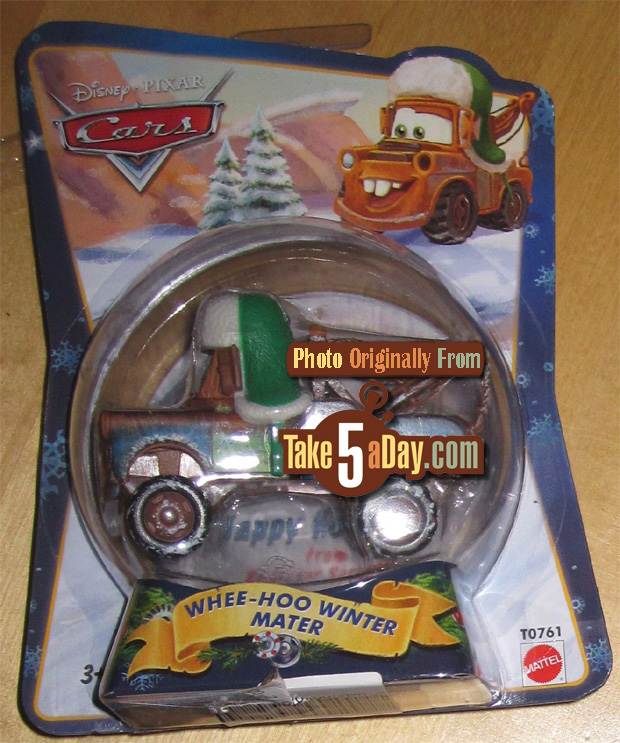 TRU exclusive in the US?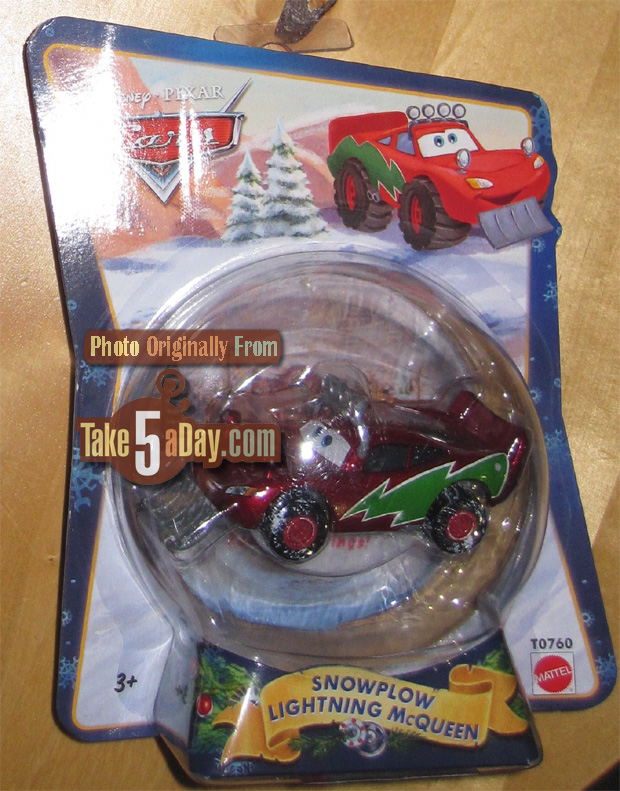 Er, collect them all?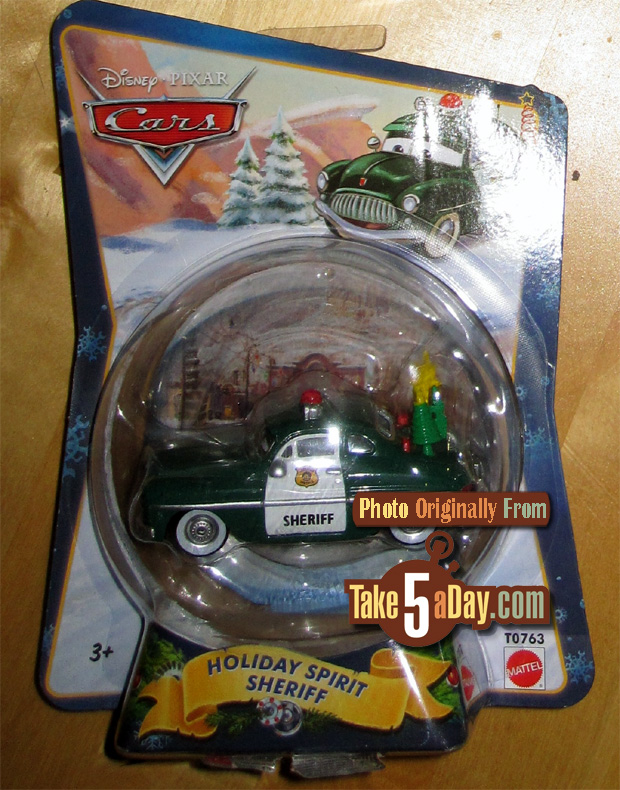 The fabled green Sheriff?
BTW, this new TRU list is the listing for the 3-pack Christmas Mater CARS with the Santa CAR … don't believe the photo … or do you?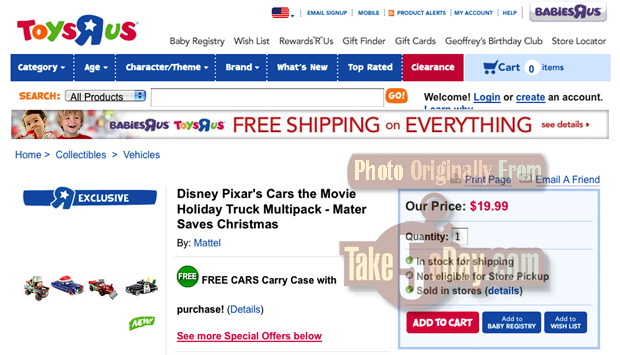 Photo nice – but photo inaccurate …

But happy hunting – and thanks "Steven H-B" for the nice Christmas CARS photos.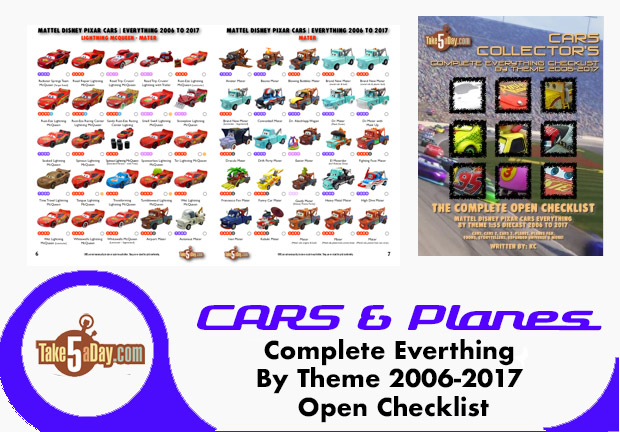 metroxing

4 November 2010

Mattel Disney Pixar CARS, Retail


25 Comments