Home
»
Mattel Disney Pixar CARS
Mattel Disney Pixar Diecast CARS: It's Beginning to Feel Like a Target Winter Reset
It's the most wonderful Target on your wallet time of the year …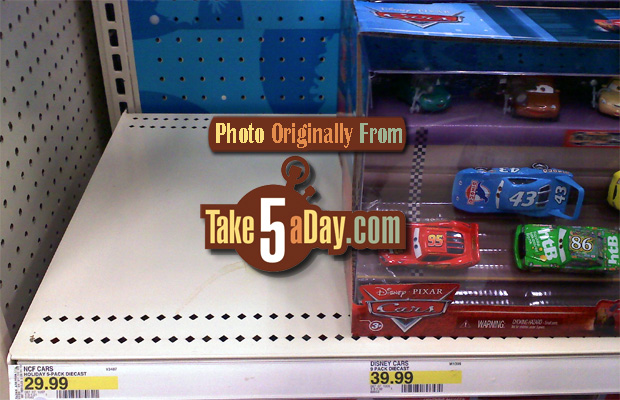 The empty space for a Holiday 5-pack will surely fill the hole in your collection … or make you cry the holiday blues … Please come home for Christmas …
Or for those DPCI collectors …

This zoom is great, I can tell you it's time to flip the burgers on your backyard BBQ 🙂
That's the DPCI number beginning with 087 …
Great photos, Kevin T. of CARS CARES …
Might be soon as the post Halloween reset is a-here.
This was last year's 5-pack …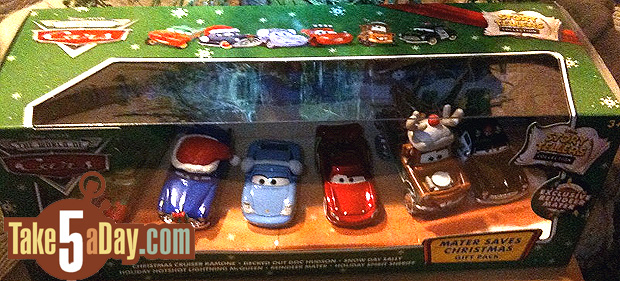 It seems very likely we're getting a whole new 5-pack this year with this Lightning replacing the "oversized" Reindeer Mater …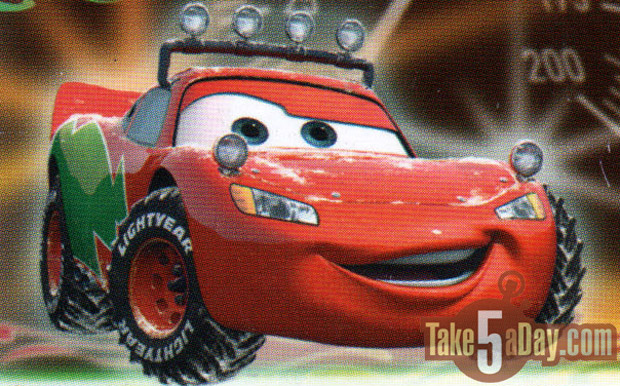 And there's a Winter Luigi & Guido …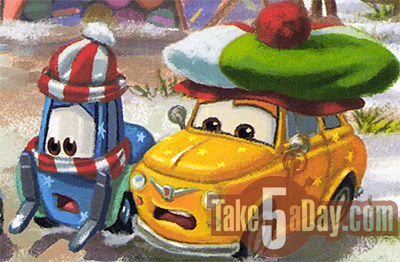 Plus Fillmore (no Sarge apparently)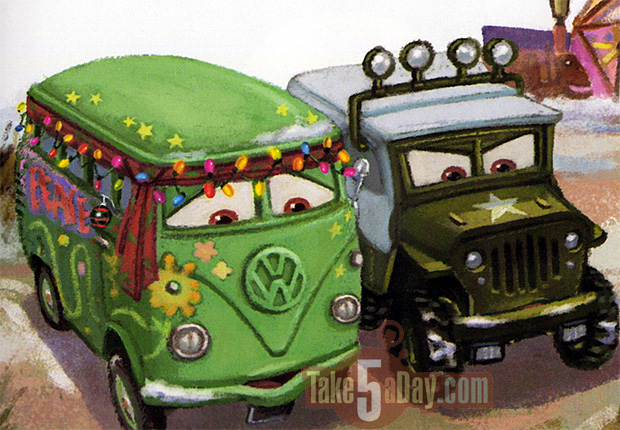 So that's 4 of the 5 … presuming Luigi & Guido count as 1 each of the 5 … so, who's the 5th CAR of the new Mater Christmas 5-pack? Doc? Sally? Sheriff? Or a surprise winter CAR?
Icy Dan Sclarkenberger?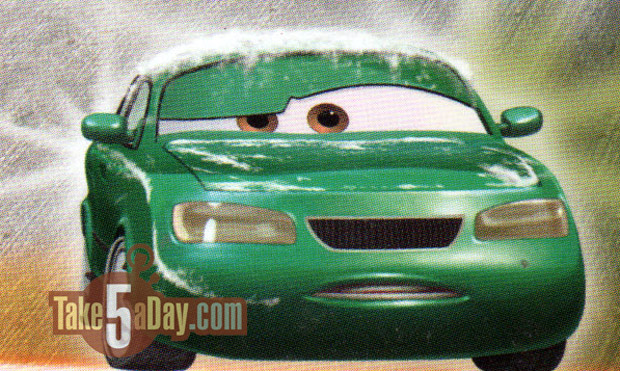 It is believed last year's singles will be back but for sure, for sure?
Send us a pic when you find the box itself.
Happy hunting!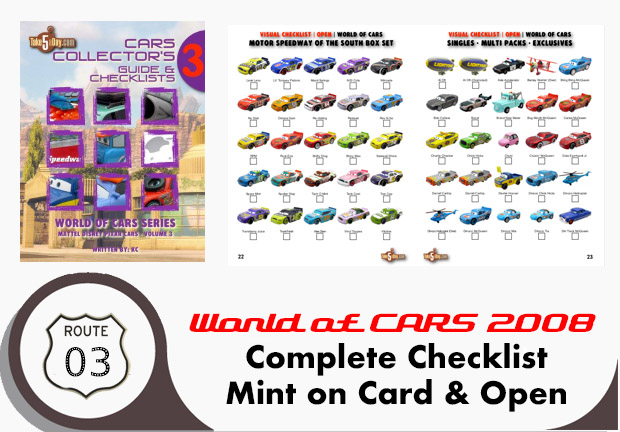 metroxing

3 November 2010

Mattel Disney Pixar CARS


26 Comments