Home
»
Mattel Disney Pixar CARS
,
Retail
Mattel Disney Pixar Diecast CARS: Kmart CARS Day #5 Sealed Cases … Um, Not So Much (UPDATE)
Well, now they are shipping, apparently people are receiving Kmart Day 4 CASES in some cases … the one from last Spring … while Mattel did not change the product name (they all say CARS COLLECTOR MC FALL), the case codes were changed but Kmart.com has pretty much covered the case with stickers before shipping so … there are some visual clues …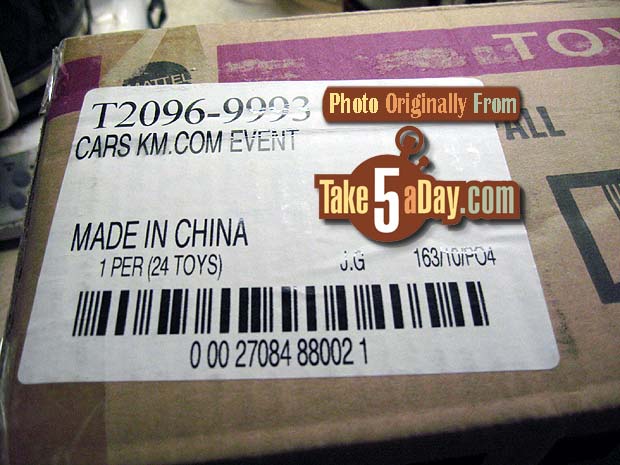 It looks like if your white Kmart.com label reads 149/10 or 163/10 or 169/10, it seems to be cases from LAST SPRING, the Kmart CARS Day #4 cases …
Look for the teal Sputter Stop.
The CORRECT labels seem to be 275-10 …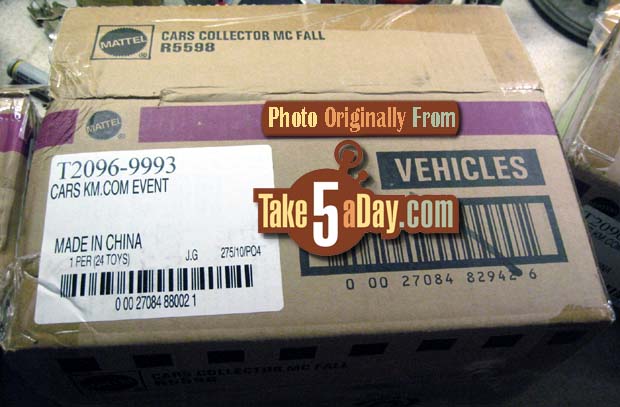 And of course, the correct CARS …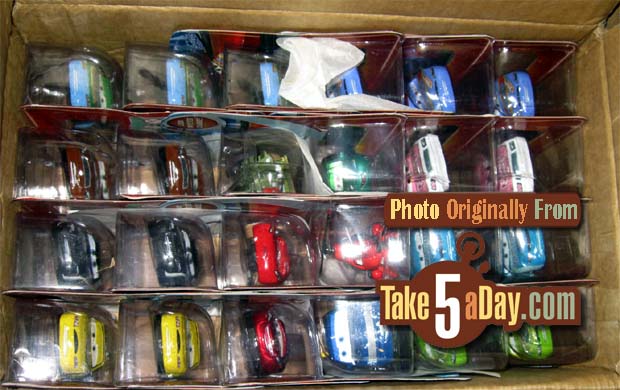 Kmart.com products are returnable at Kmart – the exact wording should be on your invoice, I have not received mine yet – West Coast looks like tomorrow.
They will also accept returns by mail but they do not pay for return shipping.
Some large buyers report about 10% Kmart Day 4 CASES and in one case, someone got a Kmart Day 3 CASE … so, good luck – and let me know if your case correctness does or does not match the codes above.
Thanks for the "great" photos Kevin NascarBronco … photos great, situation sad … and thanks Chris C. for the initial heads up – was hoping it was an isolated incident but …
(UPDATE – MORE TO COME). Last year's Kmart.com invoice read – Everything can be returned to Kmart stores, no questions asked. Since I have not received my cases this year, I cannot tell you what's on the invoice now … however … on the Kmart.com website …
"Easy Returns
Our goal is that you are completely satisfied with your purchase. An original receipt/email confirmation dated within 90 days of the original date of purchase is required for all returns and exchanges."
There is a clause …
"All returns and exchanges must be in the original packaging and contain all the original accessories. Some items, including music, movies, computer software, video games, and sports/toy collectibles, can not be returned if they have been opened."
Which of course brings up a technicality. It's certainly understandable that if you open a toy item on card or even break the seal on a box, even if you have not swapped anything out, it's non returnable – as it is now considered USED and not new in sellable condition BUT in the case of these CARS – they are still NEW ON CARD and in sellable condition so while the packing box has been opened, the CARS are not opened so this is where for the time being, you might have to argue semantics.
Also:
Returning to a Kmart Store

Place the item securely in the original package, if possible, keeping jewelry and other items separate
Include all paperwork, parts and accessories
Fill out the bottom of the packing slip, including the reason for your return, and put it in the package
Bring your package and packing slip to the Customer Service desk at your nearest Kmart store.
So if you have not opened the SEALED CASE – you don't even need to say or present the facts in any manner – as you are 100% in the right as the ONLY TWO requirements are that:
a) You are not satisfied within 90 days.
b) You have the original receipt or email confirmation.
If you have opened it, you might need to present facts such that the PACKING box might be open but the TOY is not and in 100% new and sellable condition.
But the story has not ended – we are working towards better solutions – we'll let you know if there are other options.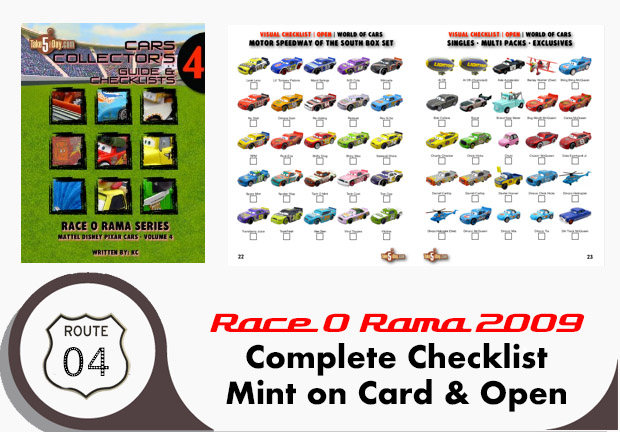 metroxing

3 November 2010

Mattel Disney Pixar CARS, Retail


67 Comments