Home
»
Mattel Disney Pixar CARS
,
Retail
Mattel Disney Pixar Diecast CARS: Almost Black Friday SERIOUSLY
Yea, Black Friday normally starts the day after Thanksgiving but …
The first "Black Friday Now" deals at Sears will be available beginning Friday and Saturday. Amazon's electronics department will offer sales on items like Blu-ray players and high-definition TVs on Friday, and Toys "R" Us is putting all the items in its 80-page Christmas toy book on sale on Sunday.
Via NY Times.
I thought it was odd when "Infiniti McQueen" sent along photos of this in overstock …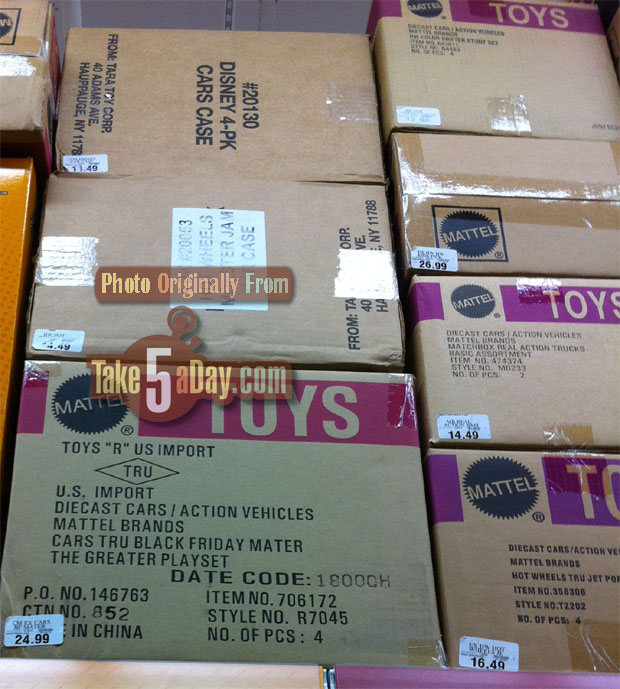 Yes, it's this "Mater the Greater Playset" – PirateDad found this box and opened it as pirates are curious. 🙂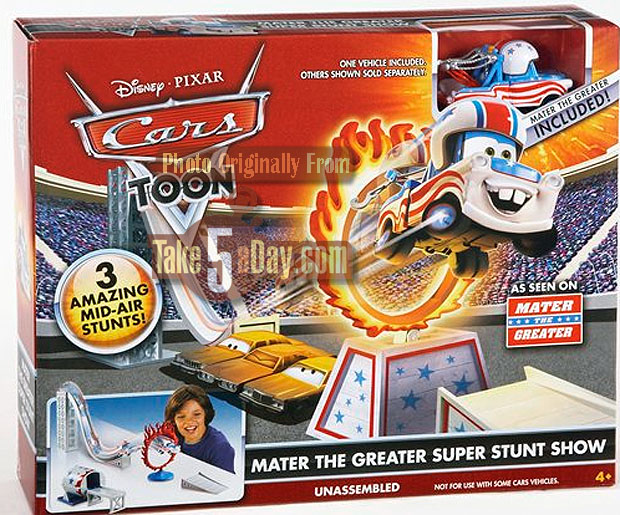 And if the price is correct at $24.99 … it's not much of a Black Friday bargain … if this were $9.99, I could see it being a Black Friday item …
That box at the top is much more intriguing with a $11.49 … I think people might buy some Toons 4-packs at $11.49 …
And this was also in overstock …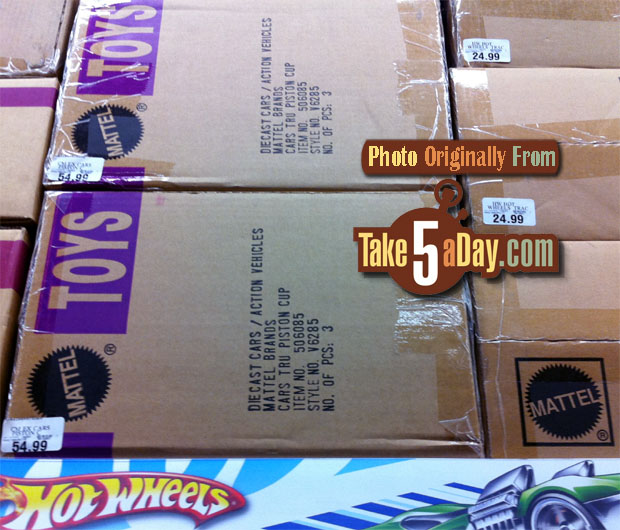 At $54.99, seems like the normal price for this …
So while TRU might be calling the release of the Christmas Wish List book this Sunday the beginning of Black Friday – these two playsets at $24.99 and at $54.99 are not much of a "doorbuster." Maybe these will be real Black Friday items at a much lower price in late November?
The $11.49 4-Pack mystery box seems much more intriguing – like they are really clearing the warehouses of Mater Toon 4-packs?
Who has a hook or a backstage pass to hook one down and crack 'er open?
According to Black-Friday.net, these are the CARS items listed in the WISH BOOK:
Cars Color Changers- Ramone's Play Set $19.99
Cars Toon Frightening McMean Set $39.99
Cars Toon Tormentor Mater Set $39.99
I sense there will not be a CARS door-busting weekend ….
So, looks like we will have to wait a few more weeks before knowing what's really at Black Friday pricing.
Thanks for the photos, "Infiniti McQueen," and someone bring that top box down! 🙂

metroxing

28 October 2010

Mattel Disney Pixar CARS, Retail


16 Comments