Home
»
Mattel Disney Pixar CARS
Mattel Disney Pixar Diecast CARS: Rich D. Is Not Gonna Take It Anymore … Well, Until Saturday …
Rich D. notes …
"They used the wrong rubber on the wheels. It's not plastic like the NON-RUBBER and it's not SOFT RUBBER like the original RUBBER TIRES. It's like an in between kind of rubber. Must be the new factory.
If you want to know my two cents, these people at the top do not care or listen to what the collector's KNOW, and they should. In a small way or large way, we are like employees of MATTEL, we are the eyes in the stores everyday as if were vendors. We are the ones that keep saying that there are tooooooooooooooooo Mannnnnnnnnnnnnnnnny  McQueens, tooooooooooooo Mannnnnnnnnnnny Color changers, TooooooooMannnnnnnnnny of all the other items that just sit there.
I guess someone in their Ivory Tower is reading all of their data reports, going on that info and then going to play golf. Whatever! I'm in need of a job. I have more than 10 years of retail vendor experience, have been a Distribution Center Manager, a Designer, and a million other things, and I'm not even called for an interview for seasonal Mattel position.
Ok, I'm done. I guess Mattel knows I will still be buying CARS on Saturday.LOL"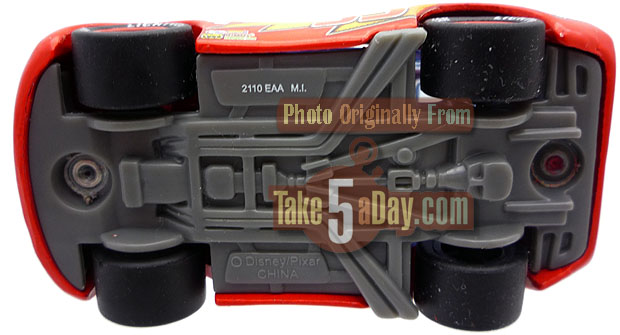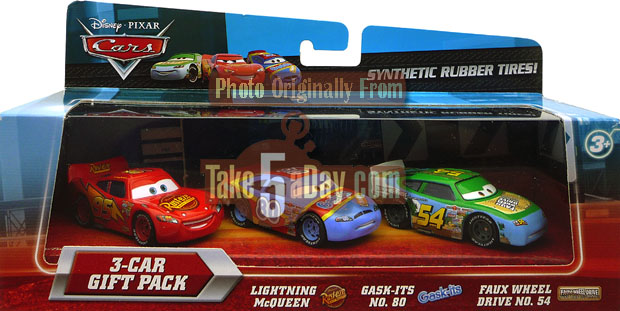 Rich is referring to the rubber tire CARS in this 3-pack – it looks like it's from the same factory as the rest of the singles. The tires are a little firmer and feel less like rubber tire like from the previous releases (though note, the other ones were technically not rubber tires but soft plastic to evoke the sense of rubber tires) … it might be a cost savings or because people complained that the softer tires didn't roll very well …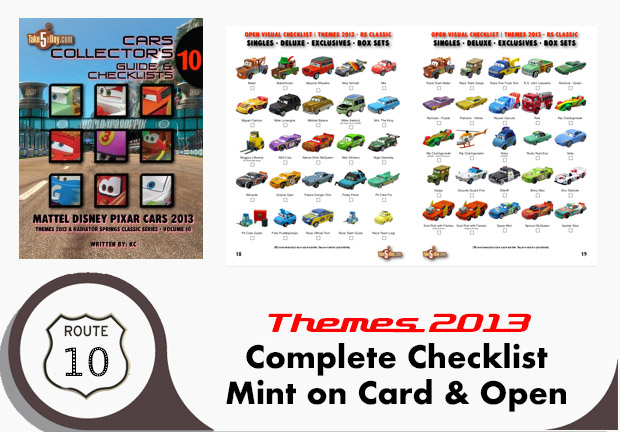 metroxing

21 October 2010

Mattel Disney Pixar CARS


34 Comments