Home
»
Mattel Disney Pixar CARS
,
Uncategorized
Mattel Disney Pixar Diecast CARS: Kmart CARS on the Spied on the Shelves …
"BrianD." in the US and "MrBrownstone," in the UK already have Kmart CARS on the shelf …
On the shelf at his Kmart in the US …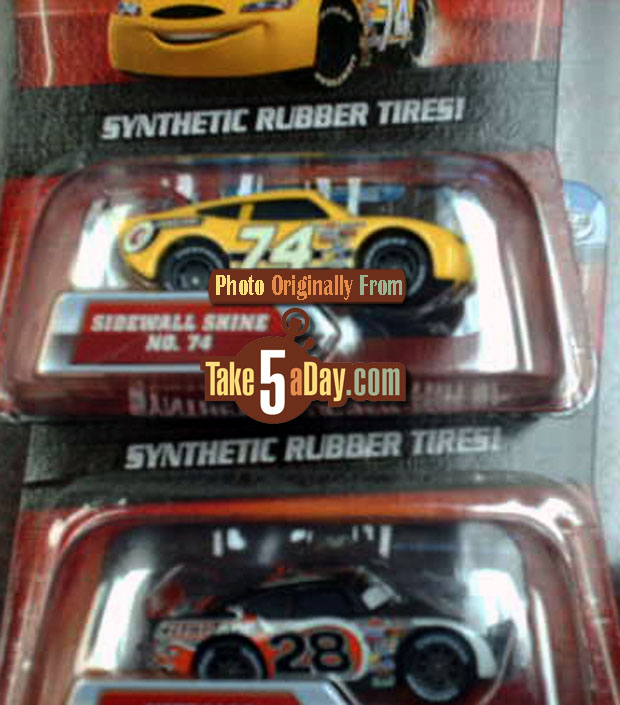 He got almost all of the racers …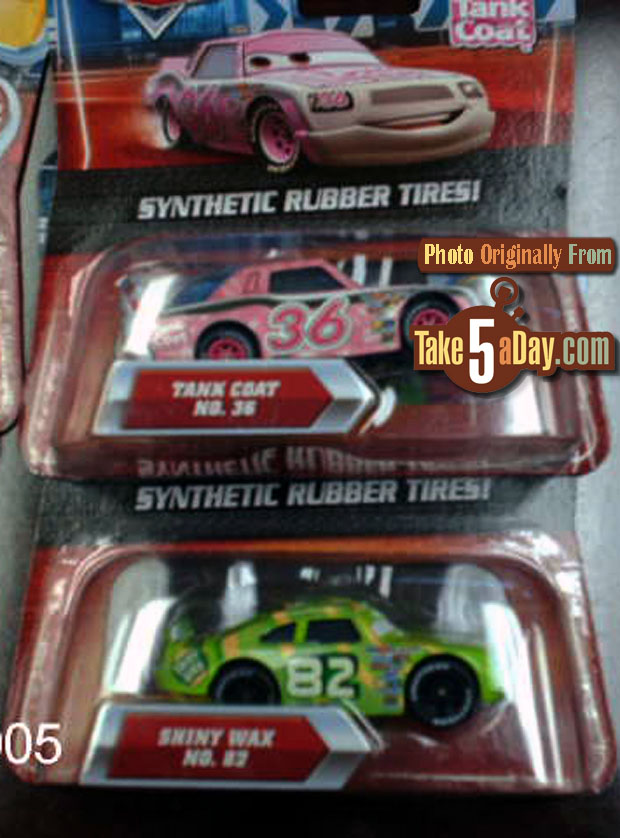 Interestingly enough, he was not able to snag Faux Wheel Drive, View Zeen or Gask-its …
Though View Zeen was apparently selling in the $30 range a while back so … I guess someone pawed past Tach O Mint to shout – VIEW ZEEN, FINALLY! I SEE YOU!
And in the UK, "Mr. Brownstone," found the Kmart CARS at the Disney Stores …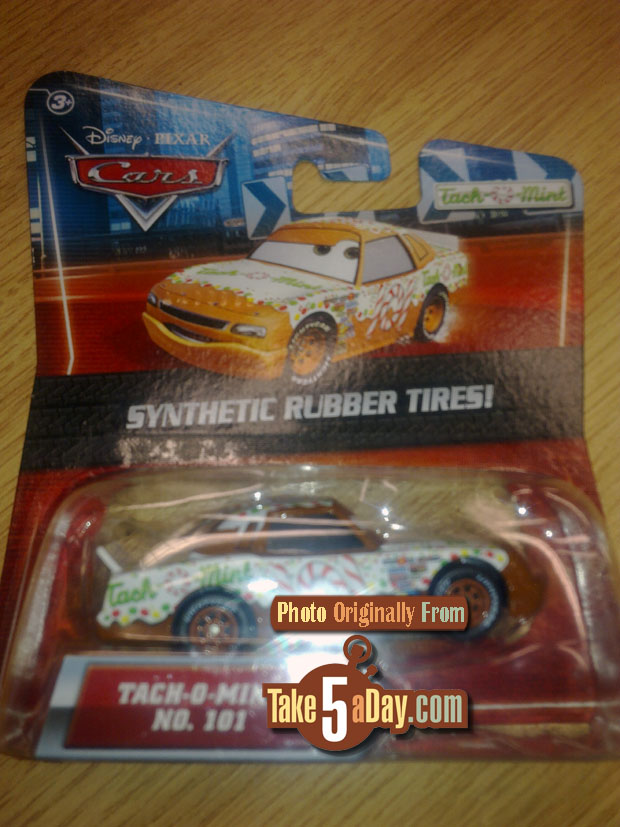 I predict there will not be a lot of Tach O Mint's left. 🙂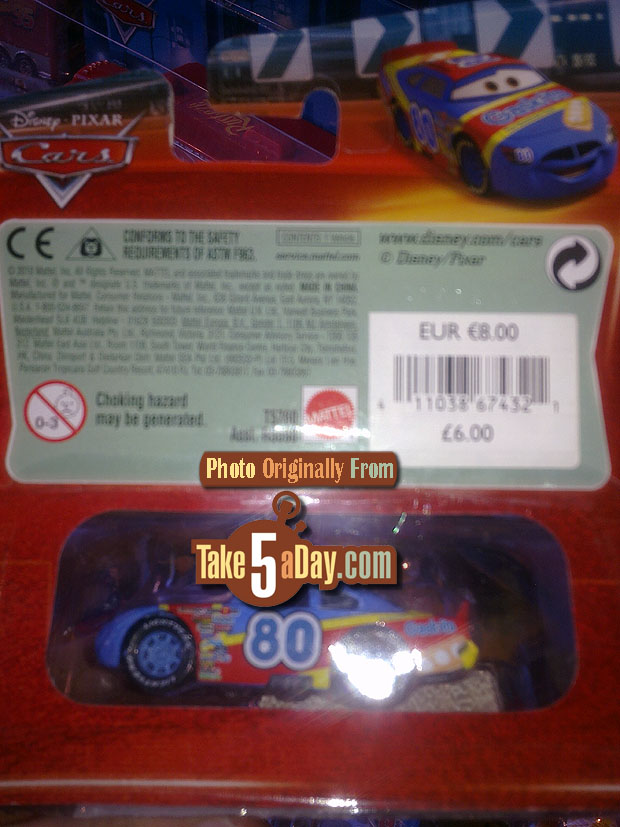 Looks like they are £6 at the Disney Stores UK or €8 at the Disney Stores on the continent?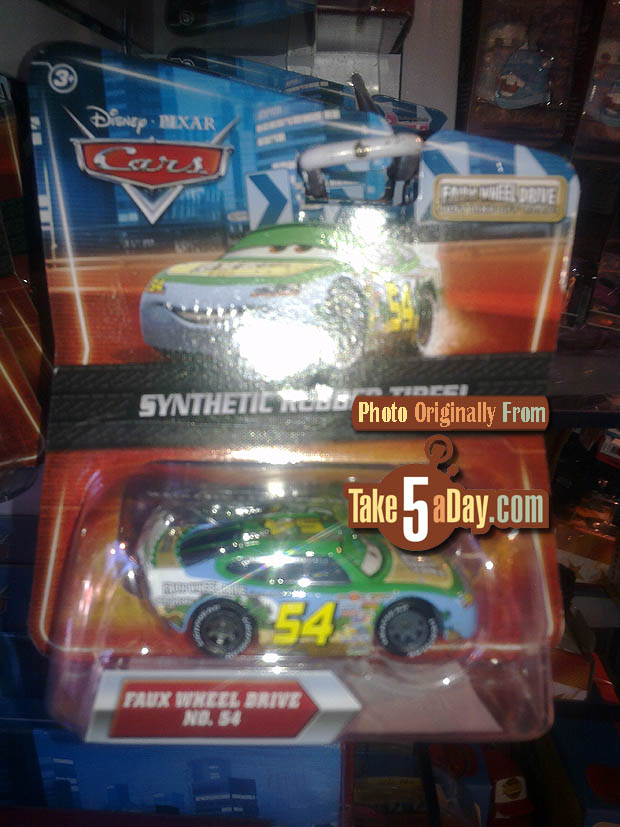 Nice to see them just hanging on the pegs.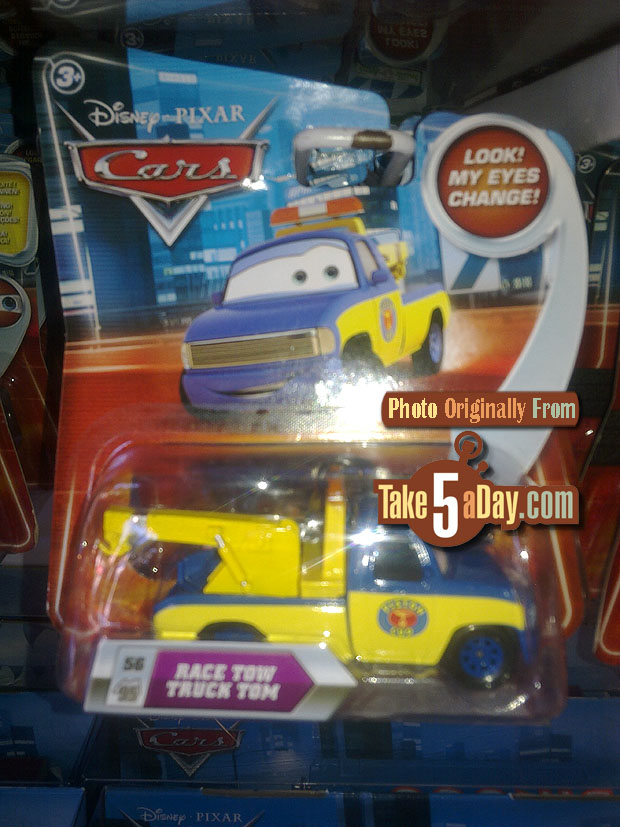 And one of the two new lenticulars (Race Tow Truck) Tom and CHASE Lightning … not sure if Dash Boardman made the trip? Presumably?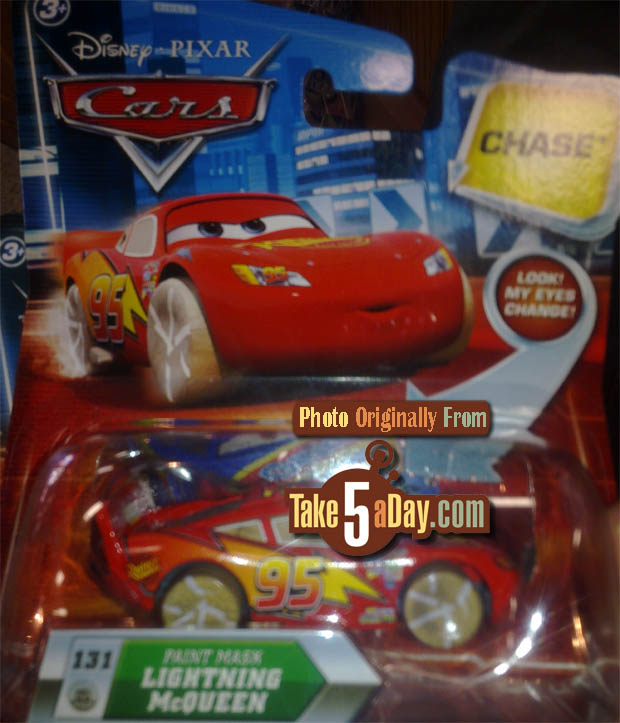 And it looks like the Disney Stores are getting a new box design for the 20-pack … more of the "Night Skyline," look.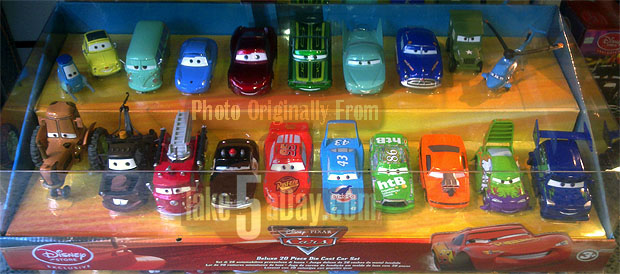 This probably explains why the current 20-pack is about 29% off at the Disney Stores – $69.99.
Happy shopping!


metroxing

21 October 2010

Mattel Disney Pixar CARS, Uncategorized


41 Comments