Home
»
diecast
,
Toys
Greenlight Collectibles New 1:64 Motor World Releases Update
The third release of the nice 1:64 scale line of real world cars in diecast is coming very soon from Greenlight Collectibles.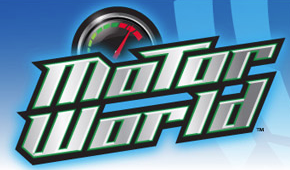 There are what we in the U.S. would term 'domestic and foreign' automobiles represented in the release so maybe we should just say the cars are represented globally.
There are three sub series sections in the release: Classics, American, and Speed. Classic cars in this series were those deemed to be well known for their 'appearance and performance' according to Greenlight. The American collection contains cars released in the USA naturally and the Speed sub-series includes those that 'rip up the road'.
Here they are:
Here are the 12 vehicles represented in text form:
Classics: 1958 Porsche 356A Carrera Speedster – Blue
Classics: Mercedes-Benz Sprinter – Red and White (Firestone logo)
Classics: Mini Cooper – Red and Black Stripes with Top
Classics – Volkswagen Samba Bus – Yellow with White Top
Classics – Volkswagen Samba Bus – Beige with Olive Green Top
Classics – Volkswagen Samba Bus – Teal with White Top
American – 1955 Chevy Bel-Air – Black with Grey Top and Silver Trim
American – 1956 Ford F-100 – Black
American – 1965 Shelby Cobra 427 S/C Blue
American – 1999 Pontiac Firebird Trans Am – Black
Speed – 2003 Dodge Viper SRT/10 – Yellow
Speed – Jaguar E-Type – Midnight Navy
The bodies are all metal with plastic chassis and fully licensed from the manufacturers so these babies are tight on the design.
Available at Toys R Us and Gordmans and through distributors/wholesalers both brick and mortar and online..  I'm not familiar with Gordmans as there are none here in the southeast. Has anyone checked this retailer for Cars stuff?  The link above for Gordmans will take you to their store locator.
Check 'em out!